The Bay Area is a hub of artistic expression, attracting artists, writers and musicians from around the globe to live, work and create. We highlight some of the offerings here.
---
Waxing rhapsodic: French-born Ludovic Morlot, former music director of the Seattle Symphony who recently took over the podium at the Barcelona Symphony Orchestra, is guest conducting two concerts with the San Francisco Symphony this week. The first is at Davies Symphony Hall and then moves outdoors to the Frost Amphitheater on the Stanford University campus. Israeli American pianist Inon Barnatan joins him and the orchestra in a performance of Sergei Rachmaninoff's lush and romantic "Rhapsody on a Theme of Paganini."
Also on the program are George Gershwin's jazz-inflected "An American in Paris" (for which the composer actually bought some French taxi horns, and you will hear them blare) and Maurice Ravel's sinuous "Boléro." The concerts will open with "Tidalwave Kitchen," a short work by San Francisco-raised composer and environmentalist Gabriella Smith.
Both concerts start at 7:30 p.m. Tickets for the San Francisco performance Thursday night are $20-$90; those for the Frost on Friday are $15-$75. Find them at https://www.sfsymphony.org.
---

Music to munch by: We're used to hearing San Francisco's daring and frequently avant-garde Kronos Quartet play in concert halls, clubs and at festivals. But one of the group's favorite venues is outdoors on the grass at historic Rancho Nicasio in the picturesque rolling hills of western Marin County. They're back there for another "BBQ on the Lawn" event at 4 p.m. Sunday, and they have an incredibly eclectic (which is not unusual for them) program lined up.
Arrangements by trombonist and composer Jacob Garchik of Jimi Hendrix's "All Along the Watchtower" and Nina Simone's "For All We Know" are in the lineup, as are some pieces written especially for the quartet, including Michael Gordon's "Potassium," Mazz Swift's "She Is a Story Herself" and Peni Candra Rini's "Maduswara." Kronos will also play a few selections from Philip Glass' "Mishima" Quartet, taken from music the composer wrote for the Paul Schrader film "Mishima: A Life in Four Chapters."
Tickets are $50 and are available at both https://kronosquartet.org and https://ranchonicasio.com. Food and drinks will be available for purchase.
---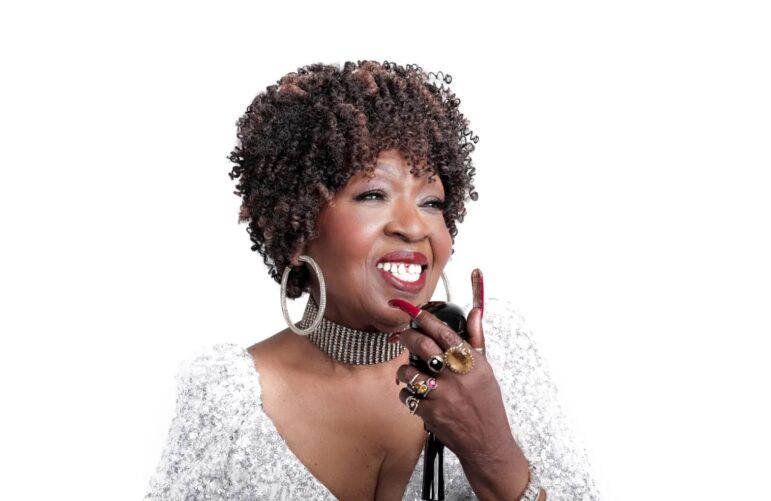 Art + Soul + history: Art + Soul Oakland, one of the jewels of the Bay Area summer festival season, returns this weekend, complete with its usual assortment of live music on two stages, all kinds of vendors and family entertainment, and delicious foods and drinks.
That is such good news that you could easily overlook the bit of musical history set to take place there as well. That would be in the form of the popular and renowned Bay Area singer Faye Carol – aka The Dynamic Miss Faye Carol – who as the primary musical headliner will be performing the world premiere of her new suite, "Blues, Baroque, and Bars: From The Streets to the Symphony." The work, created with funding from a Hewlett Foundation 50 Arts Commission grant, traces the history of Black people in America through blues, jazz, R&B, hip-hop and other roots music genres.
Backing Carol will be Parliament-Funkadelic's percussionist Dennis Chambers, Oakland MC RyanNicole and a baroque string quartet. Others performing Saturday include pianist, composer and bandleader Kev Choice; rapper/singer/songwriter Jonah Melvon; Oakland band the Alphabet Rockers, and the West Coast Blues Society Caravan of All Stars, among many others.
The event runs noon to 6 p.m. Saturday at and around Oakland's Frank Ogawa Plaza (easily accessible by the 12th Street Oakland BART station). Carol is set to perform around 4:30 p.m. Admission is free. More information is at https://www.artandsouloakland.com.
---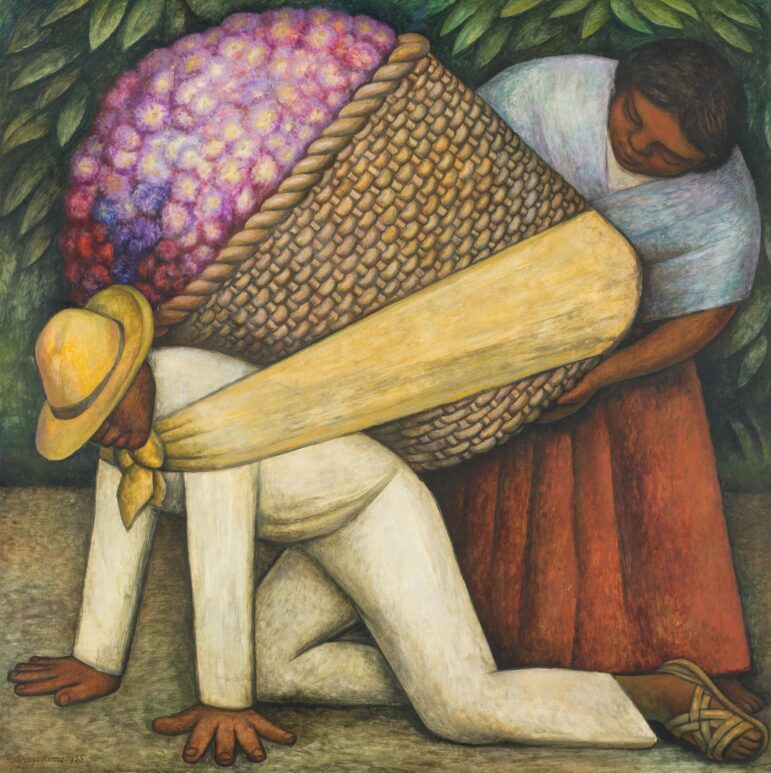 Spotlight on Diego Rivera: Mexican painter and muralist Diego Rivera's life and artistry have long, deep ties in San Francisco. He and his wife, fellow artist Frida Kahlo, stayed in the area twice, and in fact got remarried during their second stop in San Francisco (a high point in a rather stormy relationship). Both artists had many friends and connections here, and San Francisco was the first American city where Rivera created his storied murals.
The San Francisco Museum of Modern Art has housed Rivera's works throughout its history and on an average day, displays 70 pieces of his work. But these are not average days at SFMOMA, which recently opened "Diego Rivera's America," in what it describes as "the most in-depth examination of the artist's work in more than two decades." In addition to its existing collection, the massive exhibit includes more than 150 paintings, murals, drawings and filmwork dedicated to his work here and in other locales.
Most of the exhibit focuses on work from the prime of his career, from the 1920s through the '40s, and includes such classic paintings as "The Flower Carrier," as well as his massive and spectacular 1,800 square foot mural "Pan American Unity," which Rivera and assistants created in 1940 at the Golden Gate International Exposition on Treasure Island. Arranged thematically, the exhibit touches on everything from the places and people that fascinated Rivera as well as the Marxist worldview that heavily influenced his art and occasionally got him in trouble. "Diego Rivera's America" is on view at SFMOMA through Jan. 2, which is open 10 a.m.-5 p.m. Fridays through Tuesdays and 1-8 p.m. Thursdays. Admission is $29-$37 (free for visitors 18 and younger) and timed reservations are recommended. More information is at https://www.sfmoma.org.
---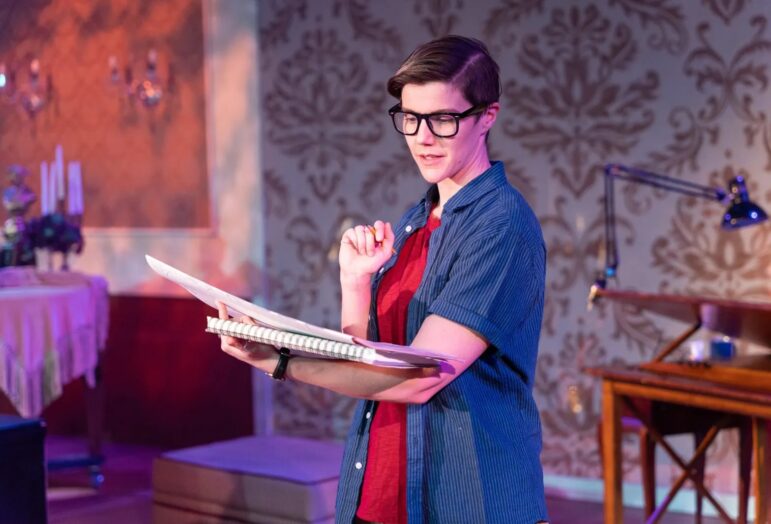 Home is where the pain is: Alison Bechdel's "Fun Home: A Family Tragicomic," published in 2006, was a memoir like no other. Created in graphic (comic book) form, it recounted the author's dysfunctional childhood with a complicated, closeted and emotionally abusive father, as well as her eventually coming out as a lesbian.
The starkly rendered work also marked a new way of relating just how traumatic the business of growing up can be. So, naturally, someone turned it into a musical – and a very good one at that. Jeanine Tesori and Lisa Kron's "Fun Home" debuted in 2013 and enjoyed several extended, buzzed-about productions before opening on Broadway in 2015. It was nominated for 12 Tony Awards and won five, including Best Musical, and was also a finalist for the Pulitzer Prize in theater.
The 100-minute, no-intermission show recently played at San Francisco's 42nd Street Moon and just opened in a spirited new production at City Lights Theater in San Jose. Helmed by company managing director Lisa Mallette, "Fun Home" presents Alison at three stages in her life recounting the highs and lows of her atypical family and her awkward arrival at her sexual identity. The show runs through Aug. 21. Tickets are $25-$52; go to https://cltc.org.