There have been 41 new cases of COVID-19 reported in Piedmont since last week, according to the Alameda County Health Department's COVID-19 dashboard. COVID case counts in Piedmont on Tuesday stood at 1,382— up from 1,341 on June 21. (Case data is updated daily but may change as the county reconciles its records. Official numbers do not reflect actual local case numbers due to increased use of home testing.)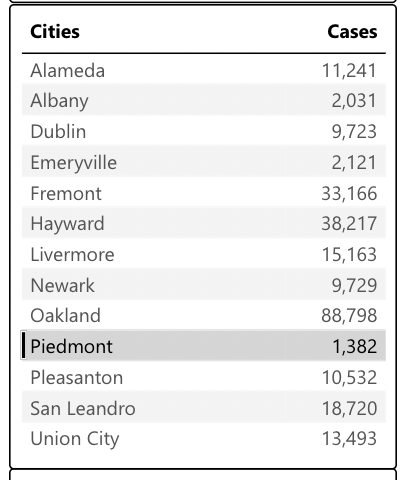 From The San Francisco Chronicle on June 28:
COVID-19 cases remain stubbornly high across California despite some earlier indicators the state may have passed the peak of its spring surge. The Bay Area continues to outpace other regions with its rate of infections. "You have new transmissible variants and people being fed up," said Dr. Peter Chin-Hong, an infectious disease specialist with UCSF. "If people were still being cautious and we had the same variant for a long time, you would have that quick downslope that we saw in the winter. But now all bets are off." State numbers Tuesday showed a pace of 42 new daily coronavirus cases per 100,000 residents after nearly a month hovering around 35 cases per 100,000. Read more about the "steady state of people getting infected" by the coronavirus.

**************

The fast-spreading BA.4 and BA.5 subvariants of omicron made up a combined 52% of COVID-19 cases in the United States last week, according to estimates published Tuesday by the U.S. Centers for Disease Control and Prevention. The highly transmissible sublineages are crowding out BA.2 and BA.2.12.1, with BA.5 making up about 36.6% of new cases nationally and BA.4 about 15.7%.