There have been 61 new cases of COVID reported in Piedmont since last week, according to the Alameda County Health Department's COVID-19 dashboard. COVID case counts in Piedmont on Tuesday stood at 1,286 — up from 1,225 on June 7. (Case data is updated daily but may change as the county reconciles its records. Official numbers do not reflect actual local case numbers due to increased use of home testing.)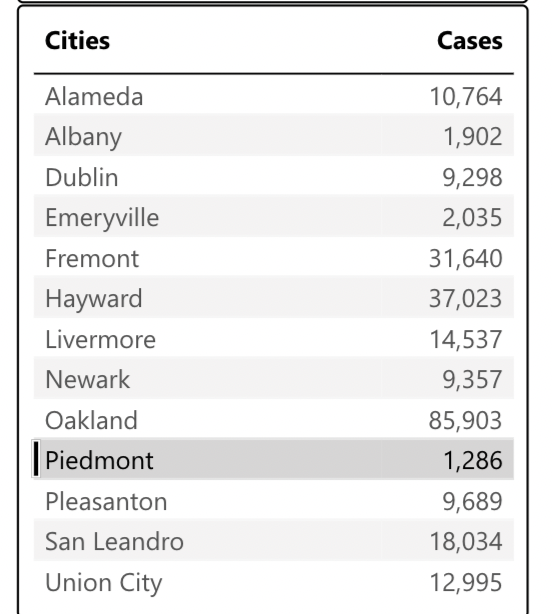 San Francisco Chronicle COVID updates on June 14:
Marin, Sonoma and Santa Clara counties improved their coronavirus transmission status, moving from "high" to "medium" COVID-19 community levels, while Contra Costa and Alameda moved from "medium" to "high," in the latest estimates of virus spread from the U.S. Centers for Disease Control and Prevention. Napa and Solano counties continue to have "high" community levels, according to the maps that are updated daily, and San Francisco and San Mateo County remain in "medium." All nine Bay Area counties, and nearly the rest of California, are in the "high" category on the COVID-19 transmission map.
The hyper-transmissible BA.4 and BA.5 subvariants of omicron make up 21% of COVID-19 variants sequenced in the U.S., according to data released Tuesday by the Centers for Disease Control and Prevention. BA.4 made up about 8.3% of new cases as of June 11, while BA.5 was responsible for about 13.3%. Both sublineages have been designated as variants of concern in Europe. In the United States, BA.2.12.1 remains the dominant variant, accounting for 64.2% of cases. In Northern California, BA.4 and BA.5 each make up about 10% of sequenced cases.