The world's largest LGBTQ film festival — Frameline — marks its 46th year with a grand selection of 125 titles, many that spotlight Bay Area talents and subjects.
There will be premieres, numerous appearances of actors and filmmakers along with events tied to the celebration of out-and-proud filmmaking.
The program steps up to the plate Thursday with Amazon Prime's upcoming series inspired by "A League of Their Own," the late Penny Marshall fact-based 1992 dramedy on the All-American Girls Professional Baseball League starring Geena Davis, Concord native Tom Hanks, and Madonna. Showrunners Abbi Jacobson and William Graham's series focuses on a team of characters. The first two episodes will screen.
The 6:30 p.m. in-person screening takes place at the Castro Theatre. (The series is set to release on Aug. 12 on Amazon Prime).
The in-person portion of the festival draws to a close June 26 with François Ozon's latest "Peter Von Kant," with Denis Ménochet portraying a tempestuous filmmaker.
Can't make any of those screenings? About 75% of the titles will be made available to stream June 24 through June 30.
This week, we consider Bay Area-themed pickings within the lineup. The following week we'll come up with additional selections from the catalog.
For details, a full lineup and to order tickets, visit https://www.frameline.org/.
---
While Pixar's "Lightyear" buzzes its way into theaters this Friday, it'll also be screening at 10:30 a.m. Sunday for free at Castro Theatre. Although the LGBTQ content is indeed brief — a tender smooch between two women — it's substantial; the first such same-sex exchange from the animation pioneer, a scene that led to it being banned from showing in the United Arab Emirates
The Emeryville-based studio proves how relevant and groundbreaking it remains.
Berkeley filmmaker and director Angus MacLane, who co-wrote the screenplay, expresses his deep love for science fiction with this complex action-adventure spectacle (the animation is off the charts) about space ranger Buzz Lightyear (voiced by Chris Evans) and his bungled attempts to get off a moody, not very hospitable planet where he and his crew get stranded. In the process, he hangs with his cute robo-cat Sox and meets a not-ready-for-prime-time team of recruits that include the granddaughter (Keke Palmer) of his former commander. Ultimately, Lightyear learns the value of not trying to be the lone hero of the story. It's a blast following the cinematic Lightyear that Andy loved.
MacLane will be on hand for a Q&A. Although it's a free event, you'll need to order tickets since they're going fast.
---

Another free event you won't want to miss is a special outdoor screening (take a blanket, a jacket and a cap since it's summer in the city) featuring an inventive film from one of the Bay Area's most creative filmmakers — H.P. Mendoza. "Attack, Decay, Release" culls together animation and live action in a depicted journey off our planet due to a pandemic. It'll take place at 9 p.m. Sunday at PROXY. Be sure to purchase tickets since this too has limited capacity.
---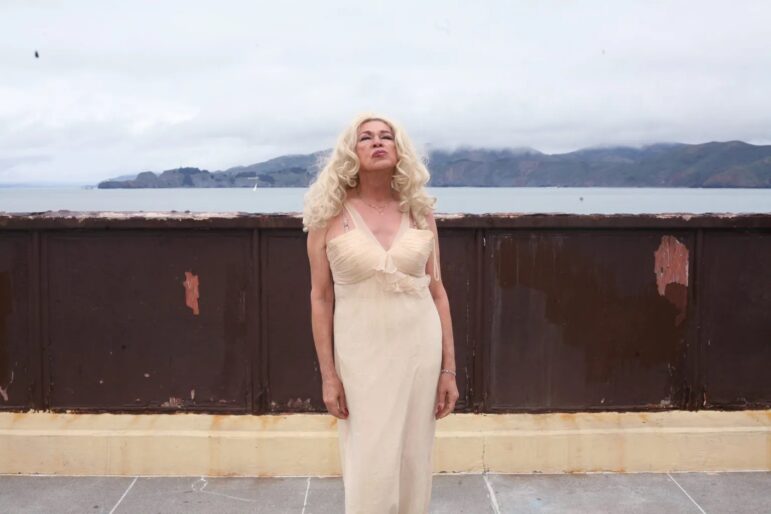 Director Jay Bedwani's hour-or-so documentary might be a bit scrappy, but that's not a criticism since the drag queen subject — San Franciscan Donna Personna — has led a scrappy, sometimes hard existence. "Donna" follows her, and effectively taps into the strong person who made San Francisco a better place. Bedwani spends time with Personna — who became a Bay Area drag star in her 60s and never looked back. She works with a playwright on his latest stagework about an important, but underreported slice of LGBTQ history, one that played out at Tenderloin's Compton's Cafeteria in 1966 when the actions of an outraged customer, who was trans, allegedly sparked a riot in response to police harassment. "Donna" achieves something that longer, more expensive documentaries often botch: capturing the essence of who its film is all about. The world premiere takes place on June 25 at Castro Theatre at 11 a.m.
---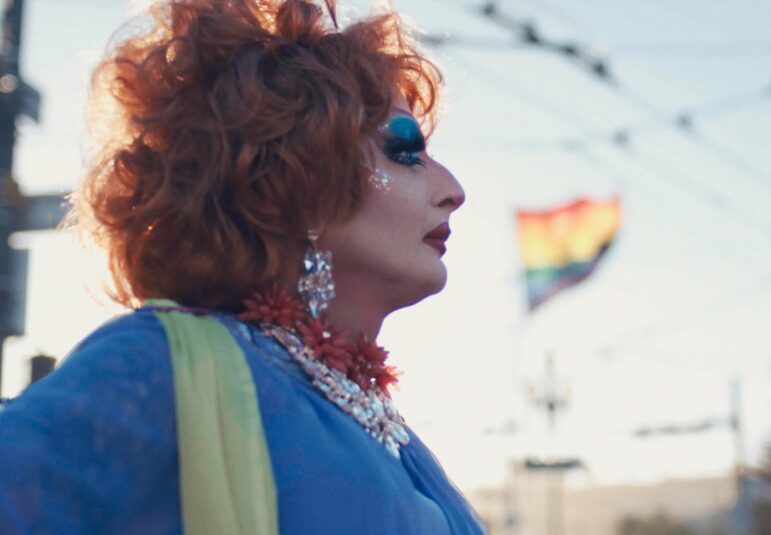 For performance artists, a persistent challenge presents itself, and it's an issue not often addressed in films. Director Coline Abert does that in a big way with "Last Dance," chronicling the final days of drag creation Vinsantos — who emerged at San Francisco's Trannyshack — and went on to become a New Orleans and then international sensation. Abert spends time with both Vinsantos and her other persona, cabaret artist Vincent DeFonte, as they prepare for their swan song in Paris. It's a Centerpiece selection and is receiving a world premiere. (6 p.m. June 23, Castro Theatre)
---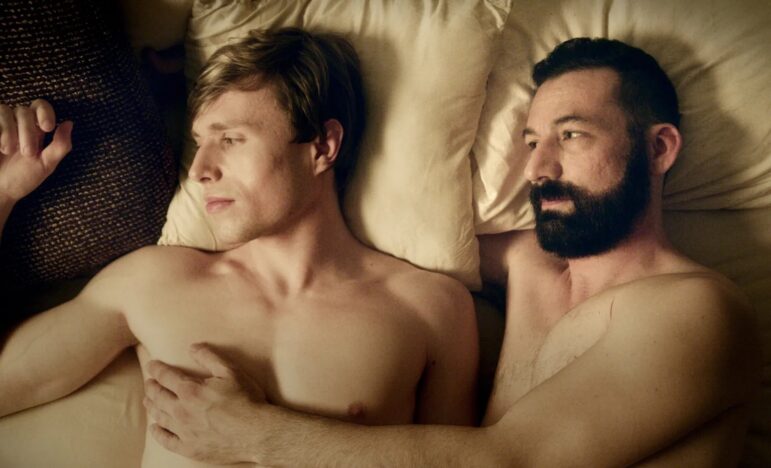 If you're looking for a little Bay Area production with some sexy sizzle to it, David Lewis' sweet and sunny "All Kinds of Love" is certain to fire up those libidos. As the title suggests, it embraces love and lust in various forms, including a throuple that the parents of lead character Max (an always game Matthew Montgomery) are a part of. When Max gets dumped, he meets Conrad (Cody Duke), who eventually becomes his de facto roommate. The peppy rom-com, receiving a world premiere, makes your cares, and maybe even your blues, fly away. (6:15 p.m. June 18, Castro Theatre)
---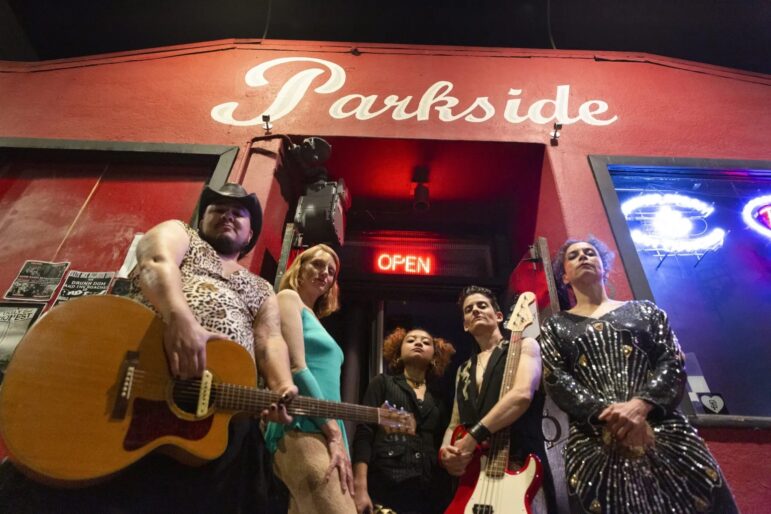 Should you be in the mood for a San Francisco-themed mockumentary that dips into the riot grrrl scene, look no further than "Vulveeta." Director and star Maria Breaux's improvised production centers on Grrrilda Beausoleil's plans to get the band back together for her 50th birthday, and she's having a film crew cover it. Most appropriately, "Vulveeta" is stuffed with cameos from punk and local musicians. It receives a world premiere. (6 p.m. June 25, Roxie Theater)
---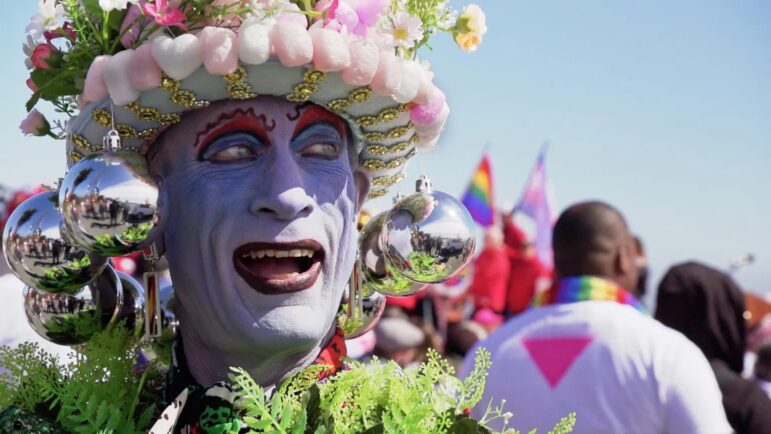 Art can be both transformational and healing. Longtime Bay Area AIDS survivors David Faulk and Michael Johnstone — know all about that power, as they've helped inspire others. Their relationship with each other and others — as Mrs. Vera and Mr. Tina — are the focus of Robert James' documentary "The Unabridged Mrs. Vera's Daybook." (1:15 p.m. June 25, Castro Theatre)
---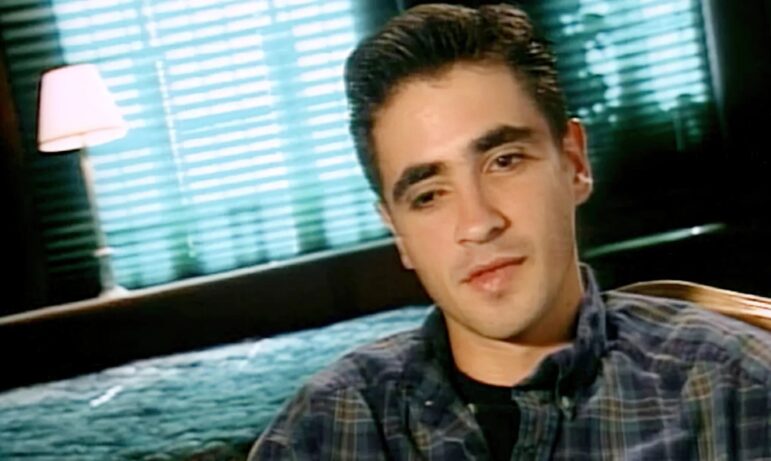 One of the finds from the recent SF DocFest will also screen at Frameline. The poignant "Keep the Cameras Rolling: The Pedro Zamora" looks at the influential star of MTV's "Real World: San Francisco," and how he brought discussions about AIDS into living rooms in 1994. (3:45 p.m. June 20, Castro Theatre)
---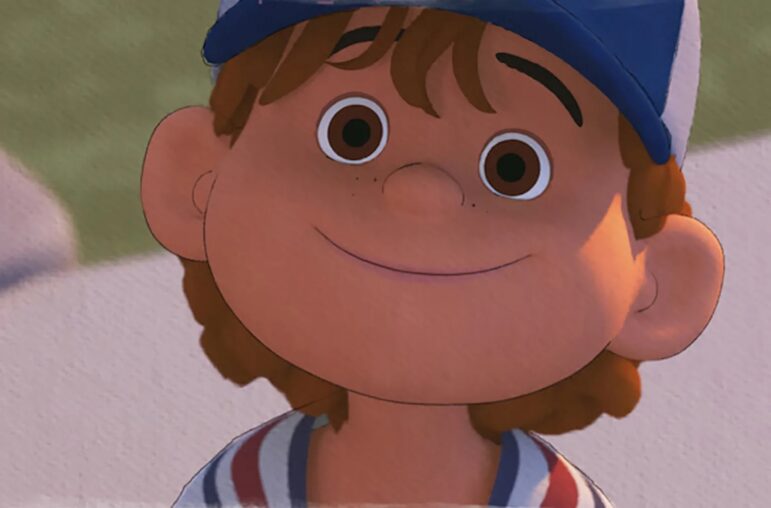 For a full program of shorts showcasing the creative flair of Bay Area queer filmmaking, check out "Homegrown: Perfect Day," a compilation of nine shorts that vary in intention and genre. But you won't be able to watch it with an audience — the screening at Oakland's New Parkway is already sold out. It will be available to stream online later this month.
For an entire lineup and to order tickets, visit https://www.frameline.org/.