While the in-person portion of Frameline's 46th program draws to a close this Sunday, no need to feel like it's passed you by already.
You'll have an opportunity to see many of the titles — around 75% — during the LGBTQ+ fest's encore streaming presentation, running Friday until June 30.
Here are but a few worth checking out in person and/or online.
For tickets and the full program, visit https://www.frameline.org/. Tickets are going fast for in-person events, particularly at screenings at Oakland's New Parkway.
---
Horror devotees will have a bloody good time with both "Sissy" and "Hypochondriac."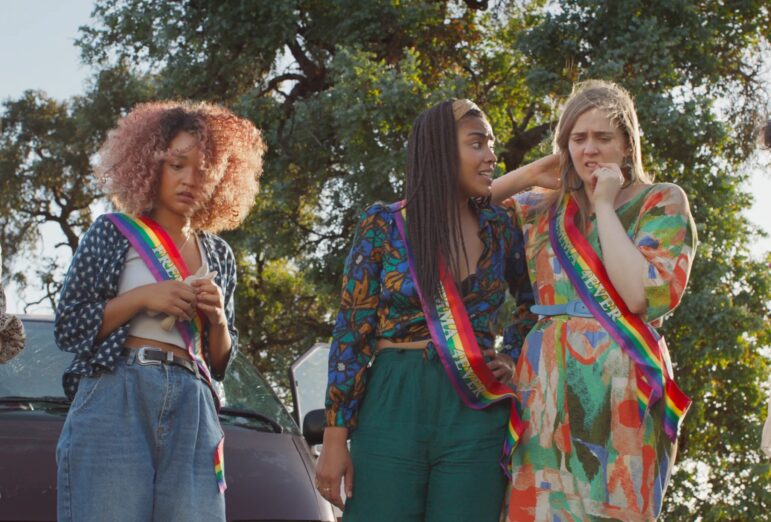 Hannah Barlow and Kane Senes' "Sissy" sinks its bloody hatchet into the vapidity of social media, bullying and failing to get the help needed to work through it, and social influencers who espouse living virtuous lives and fail to lead ones themselves.
Part Stephen King and part "Black Mirror," "Sissy" finds two childhood friends getting reunited just as one prepares for her "hen" getaway party prior to saying her "I do's."
Past friendship fractures get rubbed raw in this excellent message-fueled film anchored by impressive performances from all. Just be warned, it's exceedingly gory.
9 p.m. Thursday, Oakland's New Parkway Theater, available for streaming afterward.
---
An inability to cope with horrible childhood traumas figure prominently also in Addison Heimann's ambitious thriller "Hypochondriac," a gay horror movie that is more concerned about plot than having chiseled guys running away from a killer in their tight undies.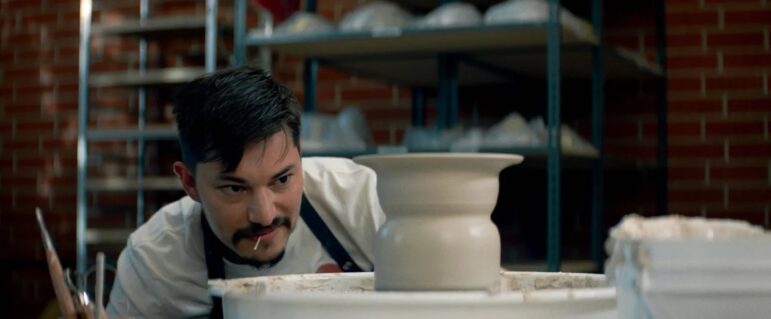 As ceramics creator reliving a past that invades his present with monstrous implications, Zach Villa fields everything — and I mean everything — that Heimann throws at him. It's a strong, flawed debut that speaks loudly with a clear voice. But here's a clear warning: It's filled with triggers.
8:45 p.m. Friday, in-person only at the Roxie.
---

If you're seeking adventurous indie filmmaking that won't give you nightmares, see Juan Felipe Zuleta's tremendous "Unidentified Objects."
It takes the guise of the "road" picture wherein two very unalike characters — a cash-strapped and bitter gay little person (Matthew August Jeffers) and a sex worker with an intent to meet up with aliens ​​(Sarah Hay) — go on a trip and discover they have more of a kinship than either imagined.
It's a terrific film that takes a weird premise and does something magical and creative with it. (Available to stream)
---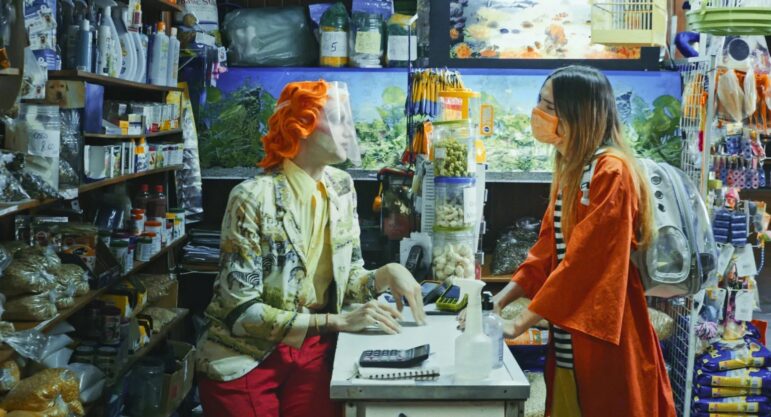 Should you be a fan of early Pedro Almodovar and David Lynch, give Gustavo Vinagre's out-there adult fable-like tongue-twistin'-titled "Three Tidy Tigers Tied a Tie Tighter" a go. Just be prepared to relish this award winner's (it collected the Teddy at the Berlin International Film Festival) robust subversiveness.
Set in São Paulo, it focuses on three young Brazilians and their surreal experiences during a time when a virus that wipes out everyone's memories — a parable about our Teflon sense of history — sweeps through the area. It's a head trip.
6 p.m. Friday, New Parkway, also available to stream.
---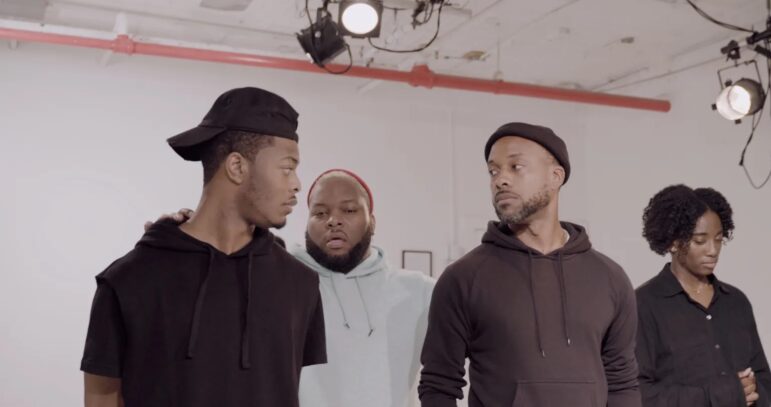 If you're hankering for thought-provoking documentaries that dare to ask bold questions, look no further than "Black as U R," the first recipient of Frameline's Out in the Silence Award.
Micheal Rice's personalized feature is a talker as it assesses how Black and Brown communities view their LGBTQ+ members. Rice draws candid responses from all he interviews — including a sex worker struggling with addiction, a group of young queer performers and customers at a barbershop.
It screened on Juneteenth, but will be available to stream.
---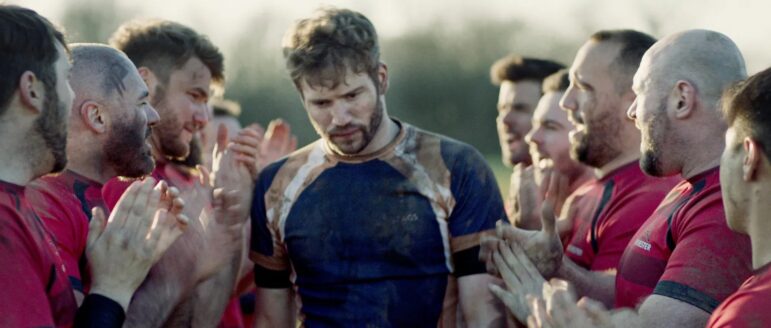 Two hot rugby players fall in love and lust in Matt Carter's "In From the Side." Although it's too long, the melodrama achieves its goal, making us feel the passion (it's a sexy drama with two sexy leads) of both Mark (Alexander Lincoln) and Warren (Alexander King) as they try to keep their affair hush-hush from both teammates and partners.
Carter's love of the game fills every frame, and Lincoln and King have terrific chemistry. (6 p.m. Saturday, Castro Theatre)
---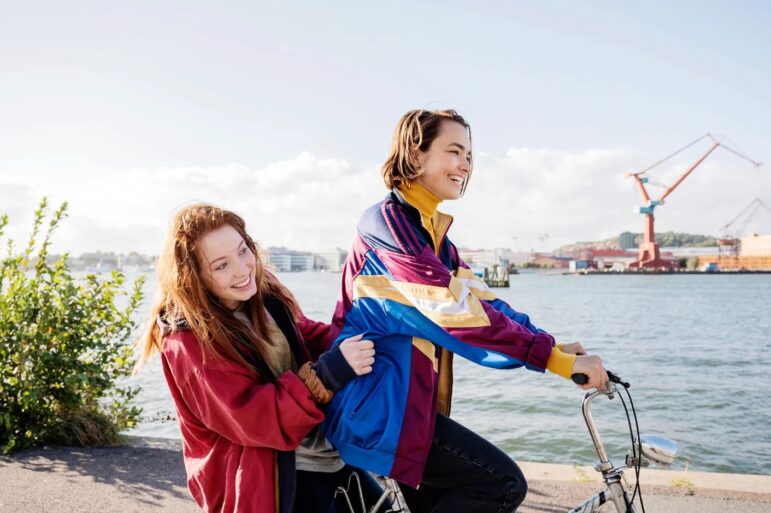 Should you be in a mood for an entirely satisfying character-driven drama about two girls in love, don't miss Christoffer Sandler's crowd-pleaser "So Damn Easy Going."
A lovely performance from Nikki Hanseblad and energetic direction from Sandler make this a fest charmer about a young woman shouldering family responsibility and dealing with her own set of issues, including a newfound crush on the far more even-keeled Audrey (Melina Benett Paukkonen). (6 p.m. June 23, New Parkway)