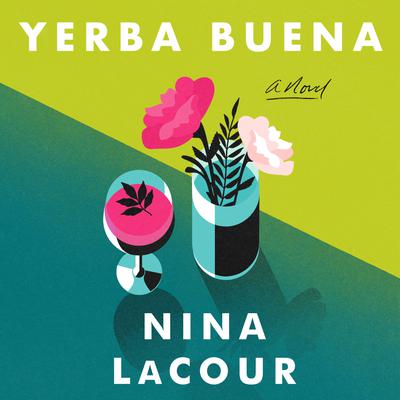 Yerba Buena | A Great Good Place for Books at Montclair Presbyterian Church | June 9
Join Michael L. Printz award-winning and national bestselling author Nina LaCour with author Sandy Nelson for an in-person book launch and discussion at the off-site venue in Oakland. The two writers will be talking about LaCour's debut adult novel, Yerba Buena. The novel has been called "a love story for our time," by Tara Conklin of The New York Times. Yerba Buena is the story of two women, Sara Foster, who runs away from home at sixteen and years later, in Los Angeles, is a renowned mixologist bartender. After Emilie Dubois takes a job arranging flowers at the glamorous restaurant, they form a bond, but their pasts surge to the surface repeatedly and their journey together is tumultuous. Their story mirrors a universal tale of people searching for identity, home, and reconciliation with the past.
June 9 at 7 p.m. | Free | Montclair Presbyterian Church at 5701 Thornhill Drive, Oakland
To order a copy of YERBA BUENA visit https://bit.ly/ggpYerbaBuena or in audiobook from Libro.fm at https://bit.ly/YerbaBuenaAB
---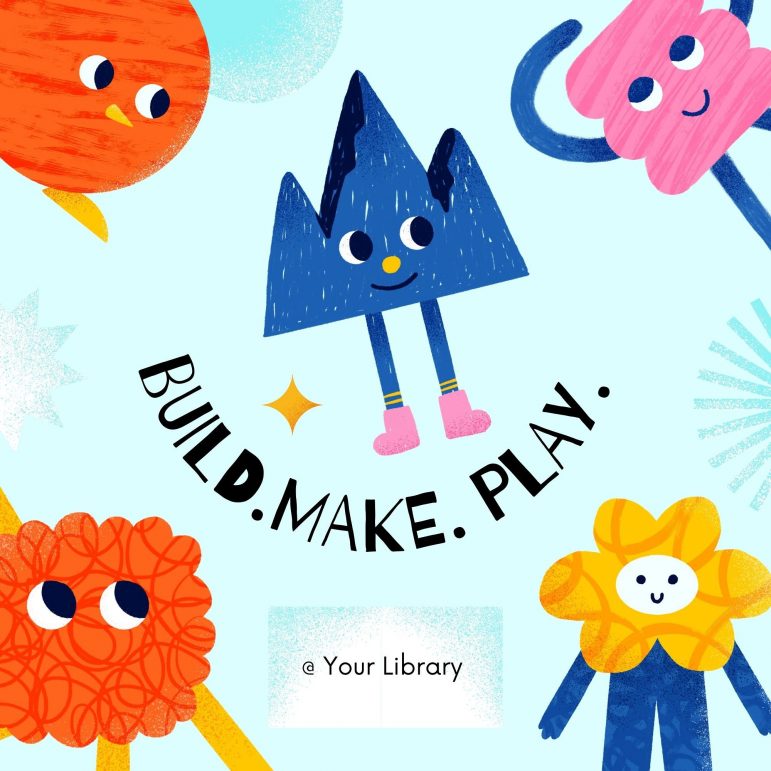 Build. Make. Play. and more activities | Oakland Public Library | June 1-30
Did you know the library hosts weekly Build, Make, Play hands-on activity hours during which children can make ice cream or learn to tie shoelaces? Or what about a mid-morning toddler story time at Dimond Park? Or to celebrate Pride Month, catch a special family event at the Piedmont Avenue branch with Drag Queen storyteller Per Sia, a Latinx non-binary Drag Queen and youth educator based in the Bay Area. There are also insect exploration and animal petting zoo days, plus the usual roster of lit-related activities for kids, teens and adults. It's not all fun and fancy, of course, so don't overlook volunteer computer help services or events such as a one hour workshop at the main library on June 15 that covers bike-after-dark safety tips and legal requirements for bicycling after sunset. The workshop is taught by an i instructor certified by the League of American Bicyclists.
June 2022 | Free | central and branch locations closer to home | oaklandlibrary events | oaklandlibrary.org
---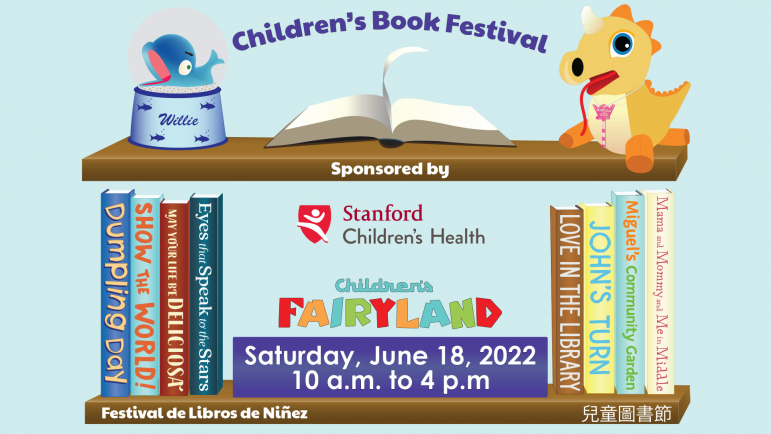 Children's Fairyland Book Festival | June 18
After a two-year pandemic-related hiatus, the fifth annual extravaganza celebrates its return with 25 of the Bay Area's top children's book talent. Among the most notable are the ever-gregarious and prolific Mac Barnett; the resonant and inspiring JaNay Brown-Wood; the lyrical and spirited voice of Johanna Ho; and Nina LaCour, whose young adult novels and children's stories often feature fearless, intelligent female protagonists. During the festival, six best-selling authors will give 25-minute presentations and live art demonstrations while book singings hosted by Collective Oakland, a Black-owned bookstore founded by Michelle Walton and Wesley Dawan, offer closeup meet-the-author opportunities. Emerging authors and illustrators participating in the festival are introduced on the event website and young Bay Area writers ages 8-12 who participated in Fairyland's Youth Writer's Workshop will tell their stories during the event. The festival is sponsored by Stanford Children's Health. Festival attendance is free with park admission.
June 18 from 10 a.m. to 4 p.m. | $15 | www.fairyland.org/tickets
---

Visiting Authors | Books Inc | Throughout June
With nine locations in the Bay Area, it's easy to understand why centering a month's of activities on one independent bookstore company is enough to fill the calendar. During June alone, Books Inc will host a staggeringly impressive number of visiting authors with new books: among them, David Sedaris (Happy-Go-Lucky), Amor Towles (The Lincoln Highway: A Novel); Dan Lambe (Now Is the Time for Trees), Frieda Hoffman (Carry Me), and more. California History buffs might find Jere Lipps' appearance at the Berkeley location on June 15 in a discussion of his new book, The University of California Museum of Paleontology.  The store offers a strong selection of online and in person book clubs and there's no shortage of expert help from the staff to find something to read for all ages.
For dates and times and information about any and all events, please visit booksinc.net
---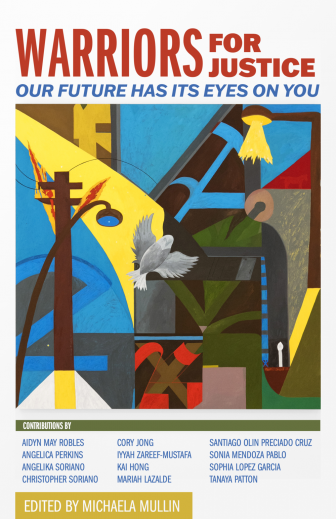 Nomadic Press | June Spotlight
This local nonprofit organization supports the works of emerging and established writers and artists and draws attention to publications, performances and events featuring intergenerational artists who work across multiple disciplines. Several new or recent releases highlight voices coming from underserved communities, such as Lauren L. Wheeler's Between Places, and Asantewaa Boykin RN's Love, Lyric, and Liberation, or this compilation of work by East Oakland youth and students from Urban Promise Academy, Warriors for Justice: Our Future Has its Eyes On You. Another Nomadic imprint, Painting the Streets: Oakland Uprising in the Time of Rebellion, is a stunning book with a selection of Oakland murals that were created as a response to police brutality and the murder of Black people in the United States. It includes an introduction, interviews, poetry, and essays by writers who express solidarity with the Black liberation struggle against systemic racism.
To discover more, visit nomadicpress.org