Long before Thomas Edison patented his Kinetograph, paving the way for motion pictures, and long before the television light bulb went off in Philo T. Farnsworth's head, there had been books, books and more books. And it's a good thing, too, for they have consistently provided the fodder for the stuff that entertains us on screens large and small.
Debaters will never stop arguing, of course, about which is better, the movie, the TV show or the book that inspired either one — or in the case of author Michael Connelly's 2005 novel "The Lincoln Lawyer," both. Many reviewers of the current Netflix TV series adapted by David E. Kelley from Connelly's work are calling it an improvement over the 2011 movie starring Matthew McConaughey. But we can be sure there are multitudes of Connelly fans out there who are still swearing by the book – and the five novels in the series that followed it.
Another example is "The Man Who Fell to Earth," the current Showtime series starring Chiwetel Ejiofor as the alien famously played by David Bowie in Nicolas Roeg's 1976 big screen cult classic. Each of them has a cadre of passionate devotees, but both were based on the 1963 sci-fi novel by Walter Tevis (who also, we were startled to discover, provided the book grist for Netflix's runaway 2020 hit series "The Queen's Gambit").
Other book-based shows lighting up our screens at the moment include the seven-part series just winding up on Hulu, "Under the Banner of Heaven," based on Jon Krakauer's explosive 2003 bestseller about murder among the Mormons, and "The Flight Attendant," the series taken from the Chris Bohjalian novel now entering its second season on HBO Max. And here are another pair of page-to-screen thrillers that will soon have people starting arguments: "Where the Crawdads Sing," the 2018 Delia Owens novel that spent more than 150 weeks on bestseller lists, will be released by Sony Pictures on July 15, and Stephen King's "Salem's Lot," the horror novel that formed the basis of a 1979 TV miniseries, has been reworked into a major release from Warner Bros./New Line Cinema, coming on Sept. 9.
---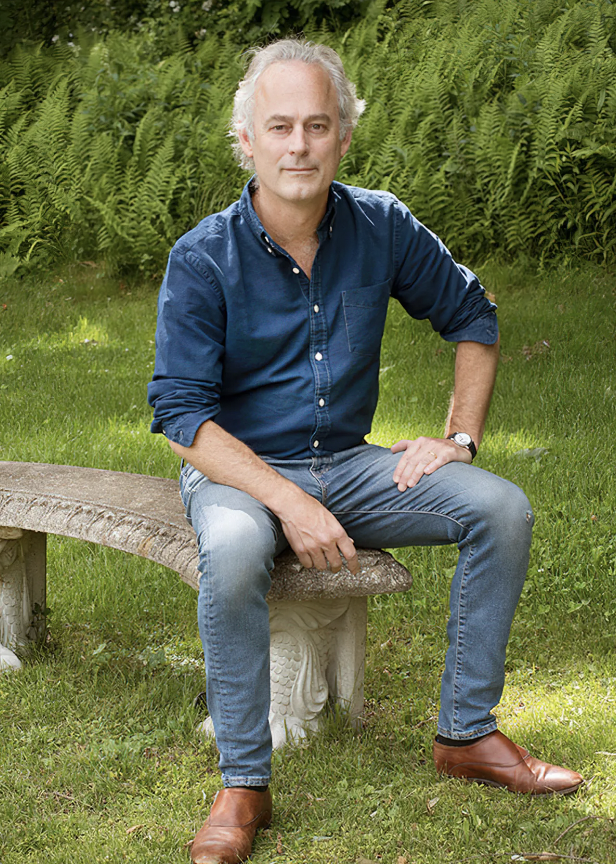 Author alert
Bestselling novelist Amor Towles, who captivated many a reader with "A Gentleman in Moscow" in 2016, had an even more engaging tale, in this fan's mind, anyway, with his 2011 novel, "Rules of Civility."
He will be featured in conversation with Steven Winn about his current hit, "The Lincoln Highway," at a City Arts & Lectures event at 7:30 p.m. June 7 in the Sydney Goldstein Theater, 275 Hayes St., San Francisco. Tickets, $45, are at https://www.cityarts.net/ or (415) 392-4400. Masks and vaccination proof required for entry. 
For readers who imbibe
Charlie Jane Anders, the Bay Area's Nebula Award-winning sci-fi author, is also the longtime host of a tongue-in-cheek monthly literary event called Writers With Drinks, usually held on Saturday evenings at the Make Out Room nightclub, 3225 22nd St. in San Francisco. The aim is variety, and the tone is always frisky, even when some of the topics are serious.
This month's session, from 7 to 9:30 p.m. on June 11, features Kirstin Chen, bestselling author of "Bury What We Cannot Take" and "Soy Sauce for Beginners," who will be plugging her latest novel, "Counterfeit."
Also on tap (besides the beer and cocktails, of course) are Julia Serano, author of "Sexed Up: How Society Sexualizes Us, and How We Can Fight Back"; Jonathan Papernick, teacher and writer-in-residence at Boston's Emerson College, who will be talking about his recent novel, "I Am My Beloveds"; and Shelly Oria, editor of the new anthology "I Know What's Best for You: Stories on Reproductive Freedom."
Sliding scale tickets are $5-$25, with no one turned away and all proceeds going to a local nonprofit, which will be identified at the event. Preregistration is available on https://www.eventbrite.com/ (type "Writers With Drinks" in the search bar).
Teaser: The Writers With Drinks website now indicates that the July session will feature "Forbidden City" author Vanessa Hua and —  ta-daa! — Oakland's "Jeopardy!" champion Amy Schneider.