Treat your family to breakfast on the Fourth: The Piedmont Community Service Crew is once again hosting its popular pancake breakfast at Veterans Hall from 8 a.m. – 10 a.m. PCSC will be serving pancakes, along with sausages, fresh fruit, coffee, and juice. You can take your food to the park or eat at a designated outdoor dining area.
Tickets will be sold at the door, or may be purchased in advance online HERE. Admission is $15 for adults (ages 15+), $10 for youth (ages 3-14), and free for ages 3 and under. Additionally, Fourth of July-themed candy bark will be available for purchase at $8 a bag. All proceeds go toward future PCSC community service projects. Please stop by to support your community and celebrate the holiday!
PCSC is grateful to Piedmont Grocery, Village Market, and Starbucks for their contributions.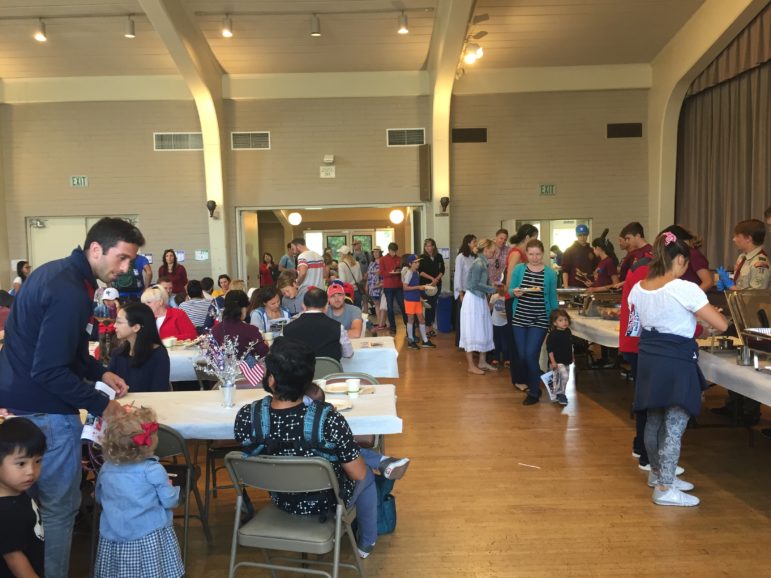 Learn more about PCSC's service club and leadership training ground for teens: www.PCServiceCrew.org
For more info, contact crew advisor Ken: Ken.i.Li@sbcglobal.net