After a two-year hiatus due to COVID, the city's annual Independence Day Parade and holiday festivities will return in full force on Monday, July 4.
Interested in being in the parade or creating a neighborhood float? Email Carla Betts for more information or to register your group. This year's parade theme is "Remember why it's the Fourth of July."
The holiday kicks off with a pancake breakfast hosted by the Piedmont Community Service Crew from 8:00 a.m. – 10:30 a.m. in Veterans Hall.
The eight-block parade starts at 11 a.m. at the corner of Highland Avenue and Park Way and typically features an array of classic cars, floats created by community groups, and more. A festive community picnic is held in Piedmont Park following the parade, with music provided by a big band on the main stage and food served up by the Scouts.
(Images below from 2019 holiday celebration.)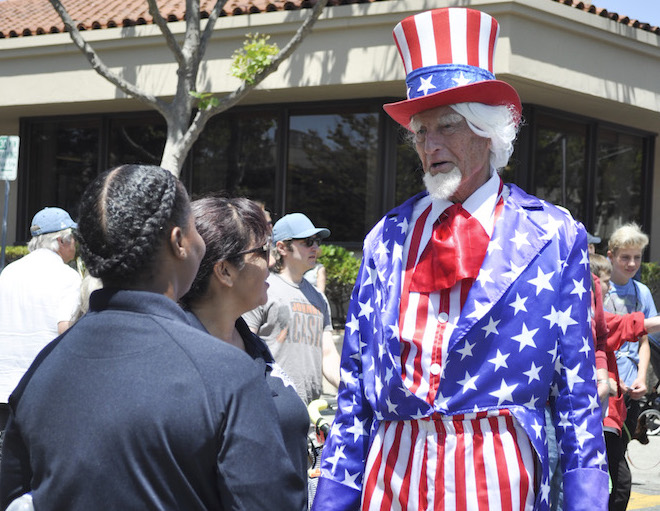 Block parties are back
If your neighborhood or block is planning on holding a July Fourth party, fill out the Fourth of July Street Closure Request Form HERE. Applications to the city are due by 5:00 pm on Wednesday, June 29. Applicants will be notified on Friday, July 1 if they have been approved. Barricades for approved closures will be delivered on Sunday, July 3.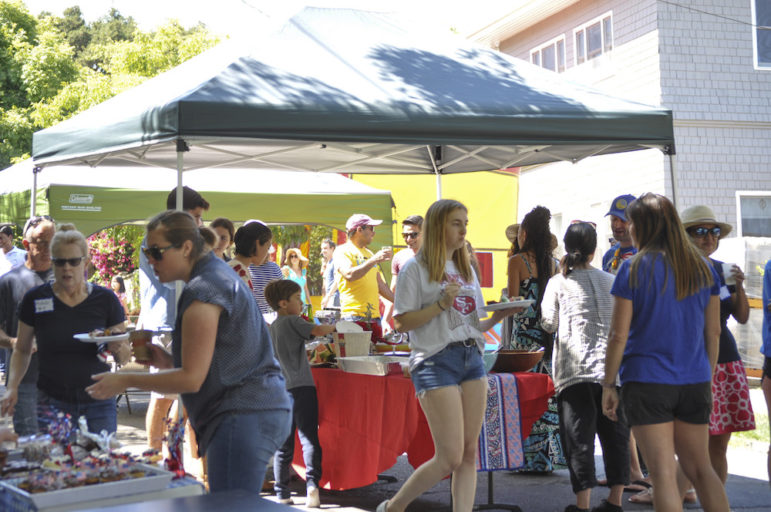 Place your chairs with care
It's a Piedmont tradition to stake out a prime viewing spot along the parade route in the days leading up to the event. In an email to residents, the City asks that people please be mindful of how chair placement could affect people with mobility issues and be considerate when placing chairs in front of homes and businesses (i.e.; don't block access from the street to the sidewalk so that people getting out of cars to visit their neighbors and local businesses can do so without fear of falling). Placing chairs on the sidewalk next to Bus Stops is not allowed, the city says, because they may block people who are trying to use AC Transit to get around and could block the handicapped lift.