The Bay Area is a hub of artistic expression, attracting artists, writers and musicians from around the globe to live, work and create. We highlight some of the offerings here.
---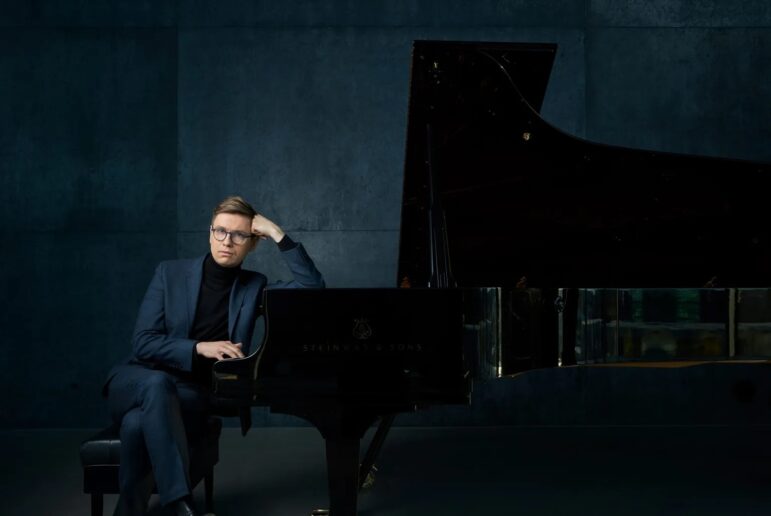 One-upmanship on Satan: You have to chuckle at the title Berkeley's Pulitzer Prize-winning composer John Adams bestowed on his three-section, one-movement piano concerto, which gets its San Francisco Symphony premiere this weekend in Davies Hall. "Must the Devil Have All the Good Tunes?" was originally commissioned by the Los Angeles Philharmonic in 2019 and debuted there, with Yuja Wang at the keyboard and Gustavo Dudamel conducting, and is said to have been inspired by a surly quote from Protestant reformer Martin Luther, bemoaning the popularity of secular music in his 16th century day.
Music director Esa-Pekka Salonen leads its first performances here Thursday, beginning with a 10 a.m. open rehearsal and a 7:30 p.m. concert, with Icelandic pianist Víkingur Ólafsson as soloist. Also on the program are Steven Stucky's "Radical Light," which Salonen conducted in its debut in Los Angeles in 2007, and, fittingly enough, the Fifth Symphony by Jean Sibelius, the composer who inspired the Stucky piece.
There are repeat performances at 7:30 p.m. Friday and Saturday. Tickets, $20-$85, are available at (415) 864-6000 and https://www.sfsymphony.org/.
---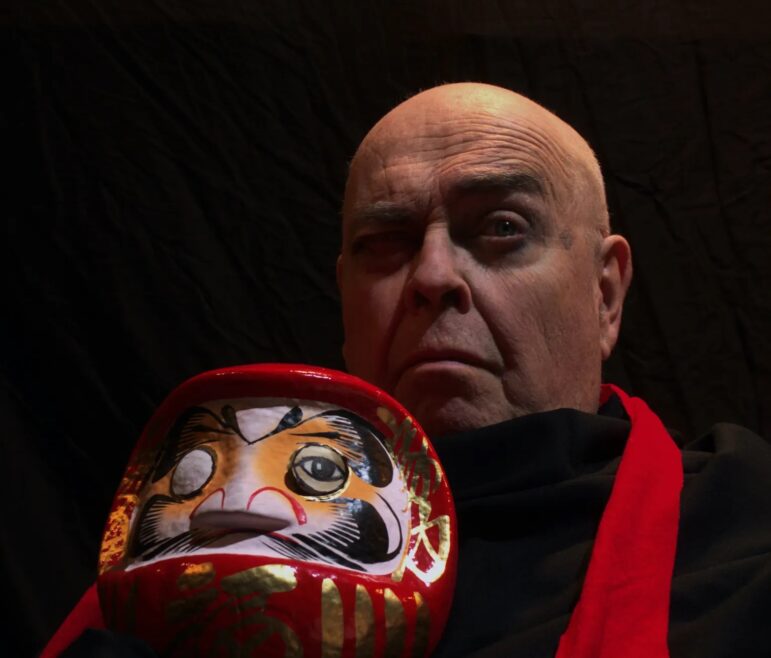 A tale of resilience: Jinzo Matsumoto, a fictional Japanese American farmer, and his wife are taken from their land in Stockton and imprisoned in a detention camp in Arkansas at the height of World War II.
How he brings himself back from the brink of despair, aided by the ghost of his wife and a personified Japanese daruma, is the subject of "Both Eyes Open," a digitally and electronically enhanced chamber opera by librettist Philip K. Gotanda and composer Max Giteck Duykers playing this weekend in San Francisco's Presidio Theatre performing arts center.
A co-presentation of the Presidio Theatre, First Look Sonoma and Paul Dresher's New Performance Traditions, the opera will feature baritone Suchan Kim, soprano Kalean Ung and Sonoma first Look cofounder, tenor John Duykers, as well as a chamber ensemble of clarinet/bass clarinet, piano, violin and the Marimba Lumina, an MIDI controller built by percussionist Joel Davel.
Duykers the elder, father of the composer, renowned for having played Mao Zedong in San Francisco Opera's production of John Adams' "Nixon in China," plays the role of the daruma, a one-eyed doll that symbolizes perseverance and stability in Japanese tradition. (Its motto being "Fall down seven times, stand up eight!")
Performances are at 2 p.m. Friday, 8 p.m. Saturday and 7 p.m. Sunday in the newly renovated venue at 99 Moraga Ave., near the foot of the Golden Gate Bridge. Find tickets, $20-$45, at https://www.presidiotheatre.org/.
---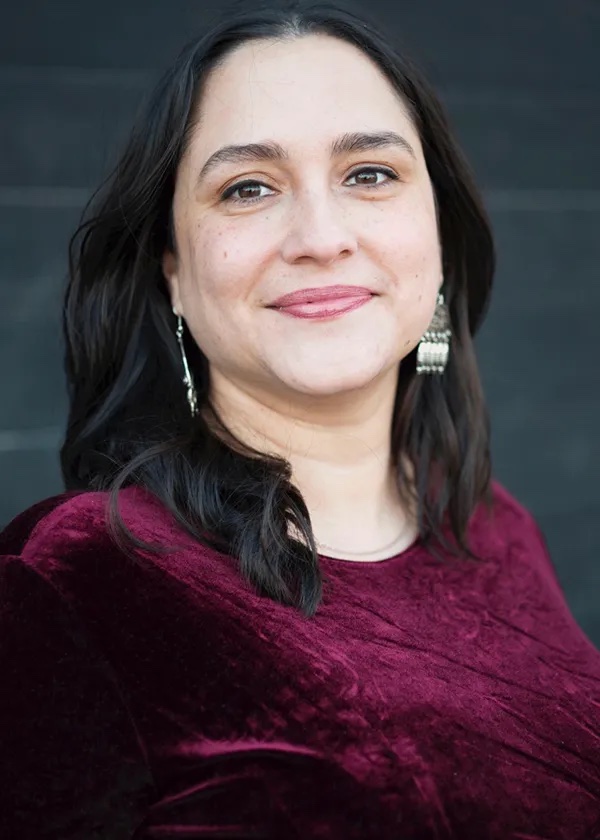 Spotlight on spouses: In 2015, the talented and creative playwright Jaclyn Backhaus brought the 100-minute adventure/history play "Men on Boats" to the stage. The show recounted explorer John Wesley Powell's famed 1869 Geographic Expedition, which over three months navigated portions of the Green and Colorado rivers in what was the first recorded passage of white men through the Grand Canyon.
The catch in "Men on Boats," however, is that no one in the 10-member cast is a man. The gender-swapping isn't played for laughs, per se, or for obvious sexual politics. But it adds a unique and pointed perspective on this recounting of a pioneering and sometimes harrowing wildlife adventure.
We can assure you there is no such titular chicanery going on with Backhaus' 2019 madcap feminist comedy "Wives," opening this week in Berkeley. This is not a show with men in hair curlers and aprons re-enacting some 1950s hetero suburban fantasy. "Wives" is about wives, of the female persuasion, as well as mistresses, woman associates and a witch or two, recounting and dealing with their experiences with the famous men who dominated their lives.
Those men include the author Ernest Hemingway, a maharaja near the end of British colonial rule in India and the 16th century French monarch Henri II. And, yes, the heroines here are played by actresses, or what used to be called actresses before common sense rendered references to the acting profession gender neutral.
"Wives" plays at Berkeley's Aurora Theatre Friday through July 24, where proof of vaccination is required, and masks must be worn in the theater. The show will also be available for streaming July 19-24. Tickets are $40-$48 ($20 streaming). Go to https://www.auroratheatre.org/.
---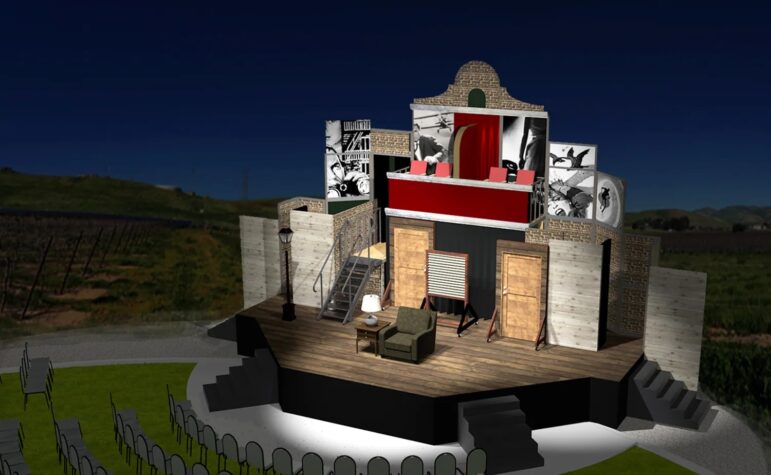 Shakespeare, silliness and more: Ah, summer. Time to pack a picnic, head for an outdoor theater production and promptly freeze to death (we're kidding about that last part … mostly).
Outdoor theater is a mainstay of the summer stage season, and one of the Bay Area's more popular companies returns to live shows this week: the Shakespeare and Performing Arts Regional Company (formerly known as the Livermore Shakespeare Festival).
The season kicks off Thursday in Livermore with the riotous Hitchcock satire, "The 39 Steps," which features four actors playing scores of roles as they scurry through a silly take on the famed film director's productions. The show is directed by Cassidy Brown, who knows a thing or two about the play, having starred in a 2015 production of it with San Jose Stage Company. The production runs through July 10.
SPARC's season also includes the comedic musical revue "Life Is a Cabernet" (Sunday-July 31) and the Bard's "The Comedy of Errors" (July 15-Aug. 7).
Performances are at Livermore's Darcie Kent Vineyards, 7000 Tesla Road. And yes, you should dress in layers. Tickets run $18-$56. Tickets and more information are at https://sparctheater.org/. Other companies mounting outdoor shows now include Silicon Valley Shakespeare (https://www.svshakespeare.org/) and Orinda's Starlight Village Players (https://www.orsvp.org/). And more will be joining the fray soon.
---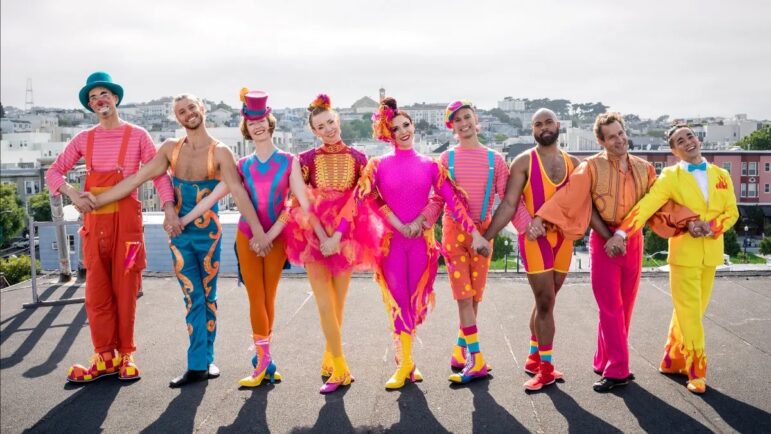 A Yerba Buena bargain: Speaking of outdoor shows, one of the best series going is now in full bloom on a delightful knoll in the heart of San Francisco's SoMa district. The Yerba Buena Gardens Festival each year (when possible) delivers a wide array of dance, music, theater and other performances by some of the region's top artists and companies.
On Saturday, for example, you have two chances to catch "Flip*Flop*Fly," the latest family-friendly production by local favorites Circus Bella. The 60-minute production features impressive feats of acrobatics, juggling and aerial stunts, and of course, lots of clowning. Performances are noon and 2:15 p.m. at the Yerba Buena Gardens Festival esplanade on Mission Street, between 3rd and 4th streets (very accessible by BART).
Other shows being staged by the festival, which runs through October, include the kid-centered Latin music act Rene y Familia (11 a.m. and 12:15 p.m. Friday); Queer Taiko (12:30 p.m. June 30); Balkan singer Eva Salina (12:30 p.m. July 7); a "Ukesplosion" (for ukulele fans, 1 p.m. July 9); the San Francisco Mime Troupe (2 p.m. July 16); and many, many more. And all performances are free.
Go to https://ybgfestival.org/ for more information.