Family: Sarah Pearson, Evan Seevak, Emma, Abigail, and Nate Seevak
Pet: Gigi
Age: 1 year, 5 months
Breed: Australian Labradoodle
Adoption story: We had been thinking about getting a puppy for years, but we love to travel and it felt like we already had a full house. When the pandemic started, we stopped getting on airplanes and focused on doing things that added fun at home. Getting a puppy became a priority. Friends were really encouraging and shared their pet adoption stories. Our family wanted a "chill" dog – one that would bring happy energy and enjoy hiking and cuddling. We brought her home when she was 8 weeks old, less than 8 pounds and smaller than Nate's sneaker. We got help and advice from Siobhan Hughes, an excellent dog trainer who lives here in Piedmont, as well as many dog-loving friends.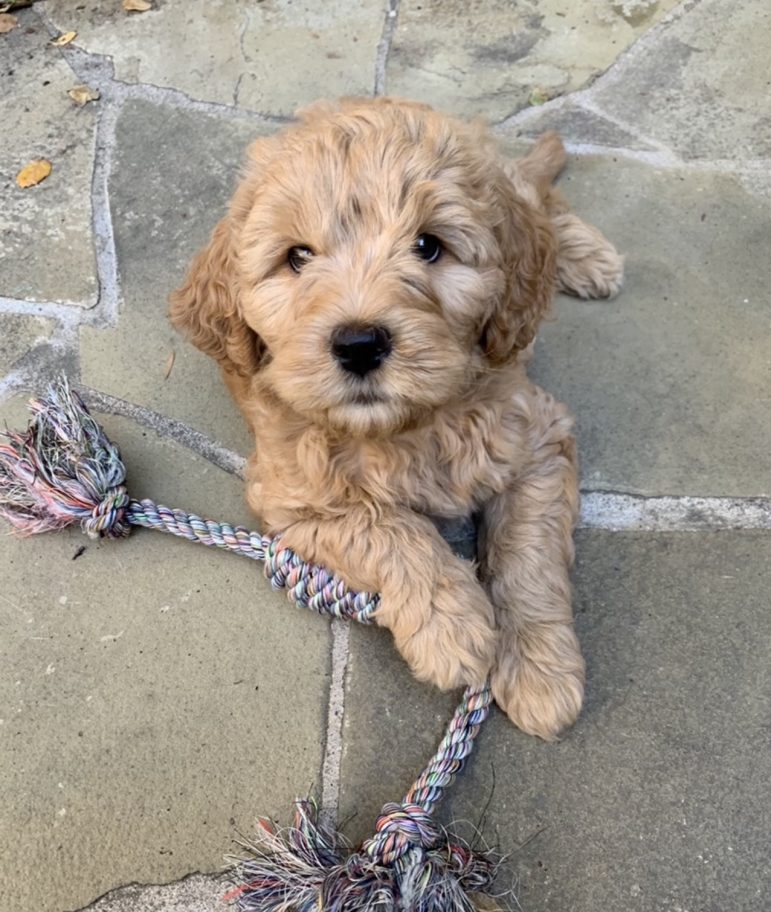 How did you decide on a name? We had difficulty settling on a name, as we wanted one that fit her personality. She was (and is) very good natured and full of happy energy, and we kept calling her "Good Girl." Soon it felt like Gigi – or GG – was the perfect name for her.
Likes: Gigi loves people and dogs. When she meets other dogs she rises up as if she's standing on her back feet. She also loves getting scratched on her back and tummy, going to new places in the car, swimming, relaxing in her bean bag, and going to Dracena or nearby trails like Redwood Park.
Dislikes: She doesn't love being left alone. We don't know exactly what she does when we are not home, but I think she sits in a chair in the living room, looking out the window and waiting for us to return.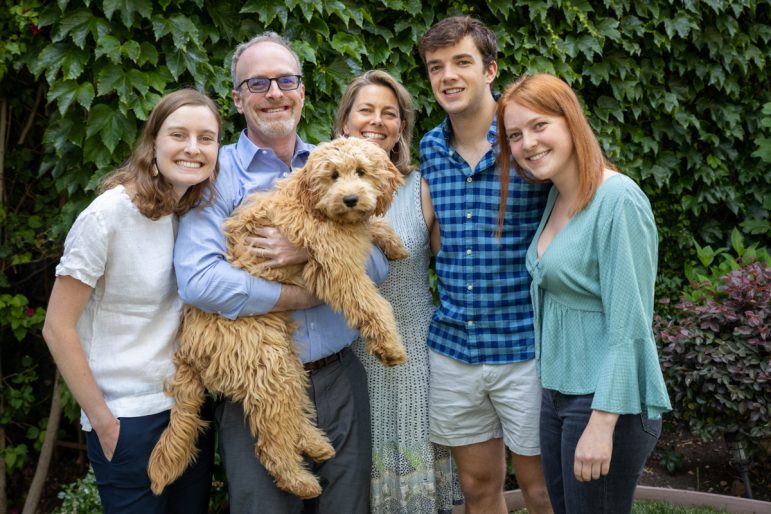 Interesting facts: She is great friends with neighborhood dogs like Daisy, Grizzly, James, Harvey, Bailey, Yogi and her cousin, Duffy. She's always eager to play.