Forty-two new COVID cases were reported in town since last week, according to the Alameda County Health Department's COVID-19 dashboard. COVID case counts in Piedmont on Tuesday stood at 944, up from 902 one week ago. (Case data is updated daily but may change as the county reconciles its records.) The uptick comes as case rates and hospitalizations rise all over the Bay Area; it may be an undercount due to widespread home testing: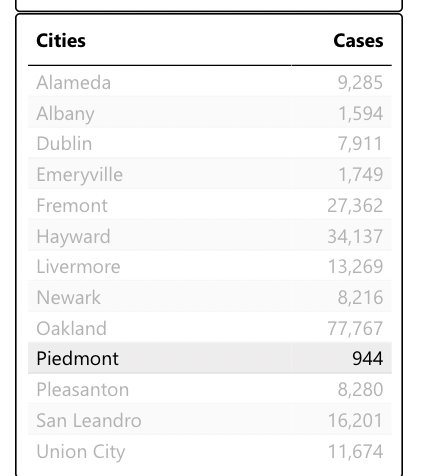 In a series of Twitter posts on Tuesday, UCSF Department of Medicine Chair Bob Wachter said he would resume more cautious behavior like masking indoors due to the rising COVID rates in San Francisco.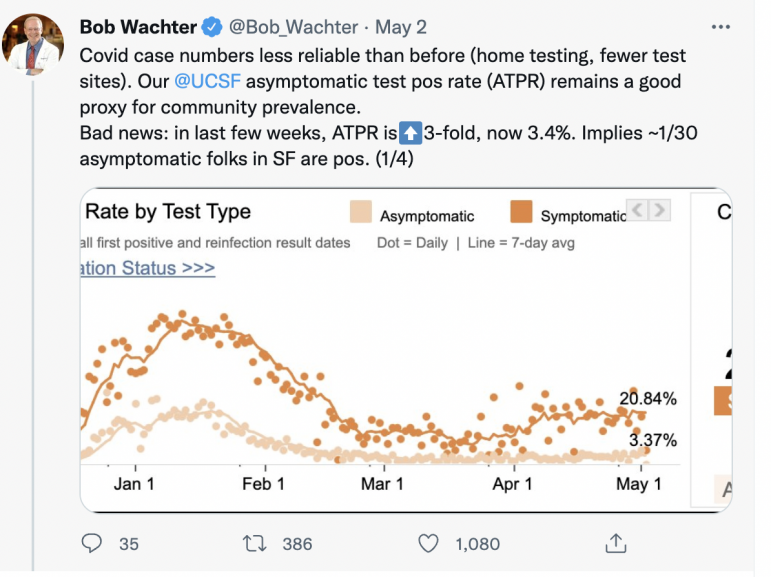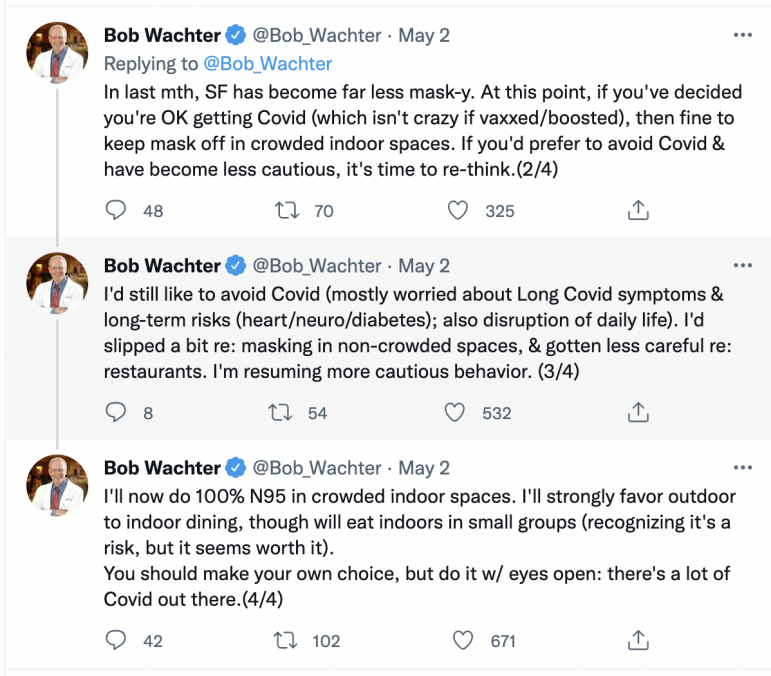 The San Francisco Chronicle reported May 3 on the increase in cases and hospitalizations in the Bay Area — the result of the spread of a new subvariant and the easing of mitigation efforts like masking.
San Francisco's coronavirus test positive rate reached 7.9% on Tuesday, according to new city data. The rate is more than double the 3.2% test positive rate for California as a whole, and above the 5% threshold public health experts consider acceptable for controlling the spread of the virus.

**********

"We're now into our fifth wave," Dr. Sara Cody, the Santa Clara County health officer, told supervisors Tuesday. "I think it's notable because it's coming so quickly after the resolution of our last surge. We didn't get much of a lull before cases started rising again."

SF Chronicle, May 3
Last week the schools reported 19 student and two staff cases: