The Piedmont High School softball and baseball teams will both open at home in the North Coast Section playoffs, it was announced on May 15.
Both teams won the West Alameda County Conference Shoreline Division tournament championships last week. Both teams also received the fifth seed in the NCS Division 4 playoff brackets.
Softball swept the Shoreline regular season and tournament titles. Their reward is hosting #12 seed Arcata in the first round on May 17 at 5 p.m. The winner will take on the winner of the #13 Lick-Wilmerding-San Francisco at fourth-seeded Cardinal Newman-Santa Rosa game. The second round will be held May 20-21.
The top three softball seeds are all from the northern part of the North Coast Section: McKinleyville, Del Norte, and Ft. Bragg.
The Highlanders are 17-6 on the year. Arcata is 3-14, 0-12 in the Big 5 League. The teams have no common opponents.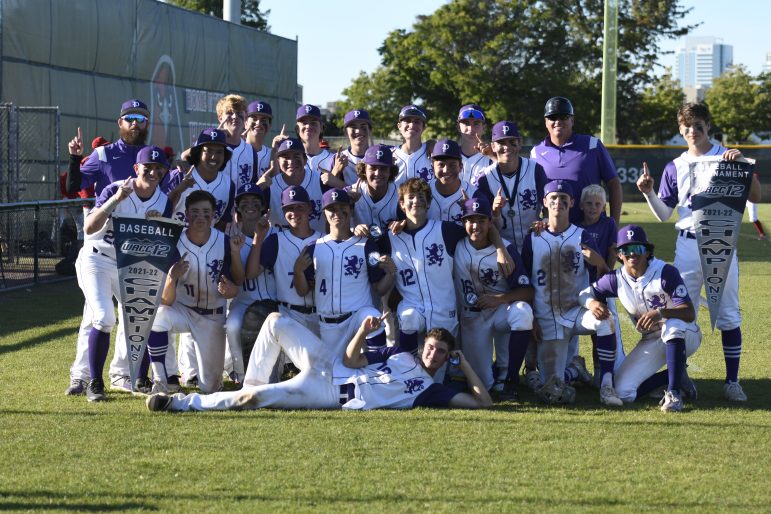 The baseball team will host St. Patrick-St. Vincent-Vallejo on May 18 at 5 p.m. The winner gets the victor in the #13 seed McKinleyville at No. 4 St. Joseph-Notre Dame game on May 21.
The top three seeds are Arcata, Justin Siena, and St. Marys.
Piedmont is 16-9 on the year, while the Bruins are 8-16. The Highlanders defeated St. Patrick-St. Vincent 3-2 back on March 2 in a game at Piedmont. The Bruins were 5-5 in Tri-County Athletic League-Rock Division play.
In the prior meeting, St. Patrick-St. Vincent took a 2-0 lead in the top of the first. The Highlanders didn't take the lead until they scored two runs in the bottom of the sixth. The winning run scored on a bad throw by the catcher on a stolen base attempt.