Black restaurant owners in the Bay Area and nationwide are prepping for Black Restaurant Week, which starts Friday and lasts through May 22.
The celebration is designed to help Black restaurateurs earn a living by promoting their craft. In Alameda County, Kingston 11 Cuisine in Oakland, Karibu Wine Lounge by Wachira in Alameda, Cali Alley in Berkeley, Home of Chicken and Waffles in Oakland, Kimmie's Kitchen in Oakland and Nell's House in Oakland, among others, are participating. Participating San Francisco restaurants include Boug Cali, a West Coast Creole shack, El Nuevo Fruitlandia, serving Puerto Rican and Cuban food, and among others, Teranga, an African kitchen.
"We're super excited," said Black Restaurant Week co-founder Derek Robinson, who along with Warren Luckett and Falayn Ferrell started Black Restaurant Week in 2015 in Houston.
Following their success there, they expanded to two weeks and started serving restaurants in Atlanta and the Bay Area. This year they are helping Black businesses in 15 localities.
Black Restaurant Week includes support for other food enterprises, too, such as food trucks and caterers. It also supports bartenders. Last year, 1,200 Black-owned businesses received support during the celebration, which bumped up sales by 15 percent on average.
Manna Tekie, co-owner of Southern Italian restaurant Marzano in Oakland, said Black Restaurant Week has been great for her business.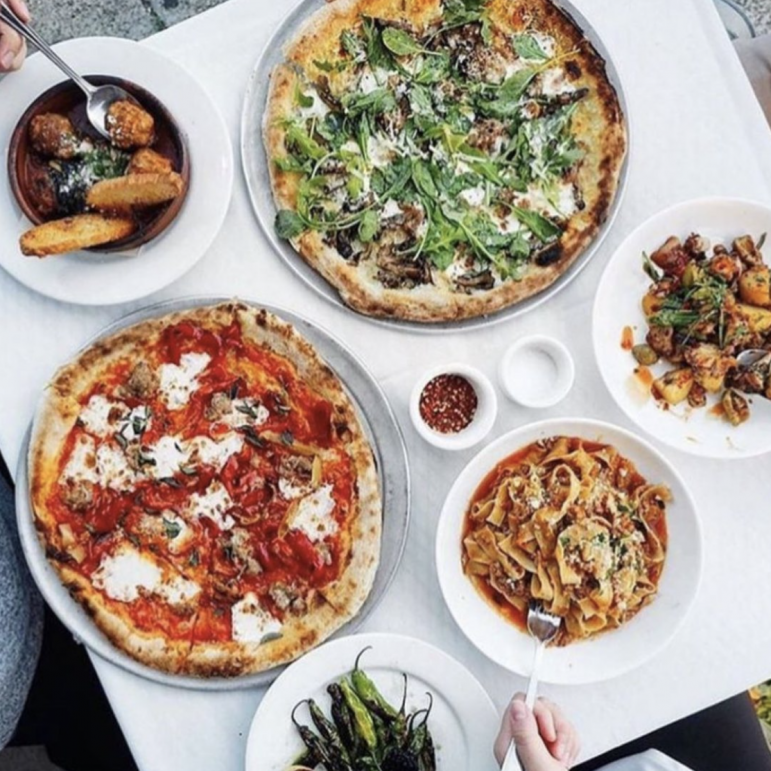 Marzano is a neighborhood business, and that unfortunately means few people outside of the neighborhood knew about us. That changed when they participated in Black Restaurant Week.
"It really put us on the map," Tekie said.
Now people come from places as far away as Sacramento and Fresno to eat at Marzano.
"We couldn't have done it without that exposure," Tekie said. She and co-owner Robert Holt are participating for the third year. The first year they participated was in 2020, at the beginning of the pandemic. Tekie said sales have gone up 20 to 25 percent because of Black Restaurant Week.
"We do see an uptick in business," said Kingston 11 chef and owner Nigel Jones, who is participating for the third year.
Jones said traffic increases and people from all races and ethnicities visit his Jamaican-focused restaurant that is influenced by cultures around the world including France and Latin America.
"We have everybody in there," he said, including Oakland Mayor Libby Schaaf and Gov. Gavin Newsom.
Kingston 11 has been in business since 2013. Jones said it's important for him to support Black Restaurant Week and get support, too. During segregation in the U.S., Black business owners did business only with Black people. Some extra level of attention is needed in some areas, and this is one of them, Jones said. November to February is typically the slowest time for restaurants, he said. That is why cities typically host restaurant weeks during that period, he said.
"A little extra support, it helps," Jones said.
Businesses can still sign up to participate. Visit https://blackrestaurantweeks.com/ to learn more.