The Highlander swimming teams will have several representatives at the North Coast Section championships on May 6-7 in Concord. Piedmont had four individual qualifiers from the West Alameda County Conference championships on April 29 at Chabot College. Three girls and two boys relay teams also qualified.
The Piedmont boys team finished fourth in the team scoring with 296 points. Berkeley took first with 415. The Highlander girls also finished fourth with 213 ½ points, while Bishop O'Dowd and Alameda split the title with 378 points.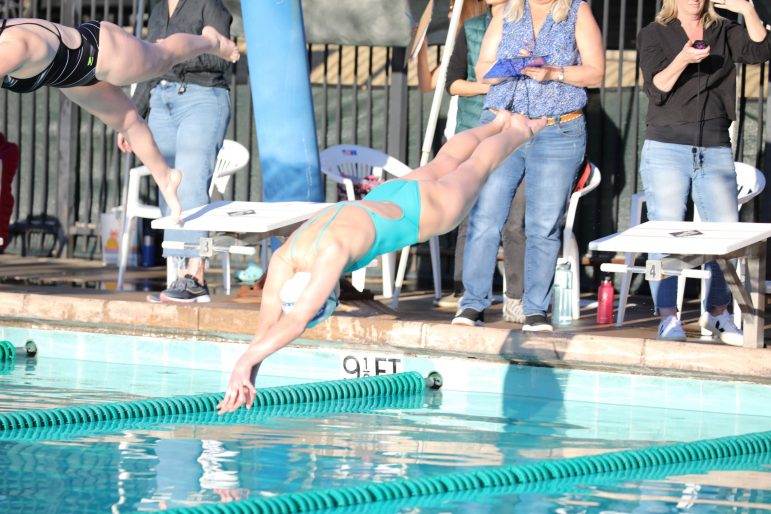 Kate Aubrecht, Taylor Rolefson, Josie Oesterer, and Sonja ten Grotenhuis won both the 200-yard medley and 200 freestyle relays, continuing their undefeated streak in both events. Their time in the medley was one minute, 52.89 seconds, and in the freestyle it was 1:42.39. Rolefson, Oesterer, and ten Grotenhuis teamed with Maddie Payne to win the 400 freestyle relay in 4:02.42, which also qualified for NCS.
Aubrecht won the 50 freestyle in 24.39 and finished second in the 100 freestyle in 54.23, the latter a personal best. She'll swim both at NCS. Rolefson finished fourth in the 200 freestyle in 2:02.71 and qualified for NCS in the event with a previous time of 2:01.74. She finished third in the 100 butterfly in 1:02.71.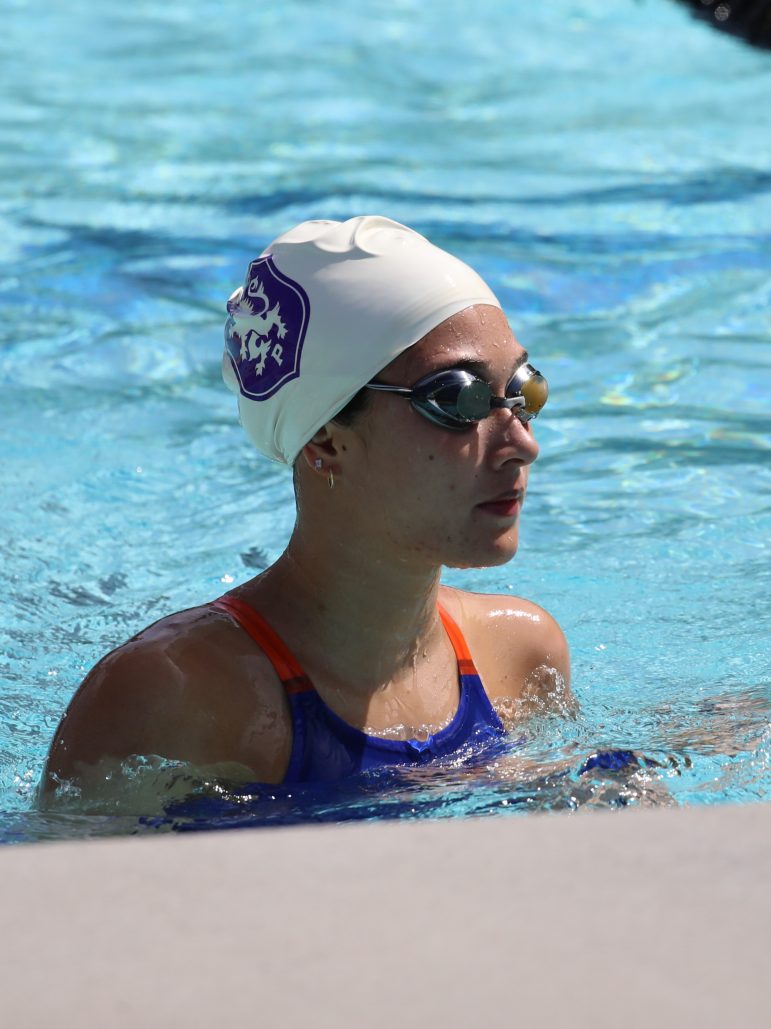 Oesterer won the 100 backstroke in 1:02.01 to advance to NCS. Payne finished second in the 100 backstroke in 1:07.26 but did not advance. Ten Grotenhuis took third in the 200 individual medley (2:21.98) and fifth in the 100 freestyle (59.15), short of advancing.
Simon Lins, Tom Rolefson, Ryan Stokes, and Farris Saffouri won both the 200 freestyle (1:31.22) and 400 freestyle (3:24.80) relays. Lins also won the 50 freestyle in 20.49 and the 100 backstroke in 50.91. The 50 freestyle time is the top seed in the NCS meet.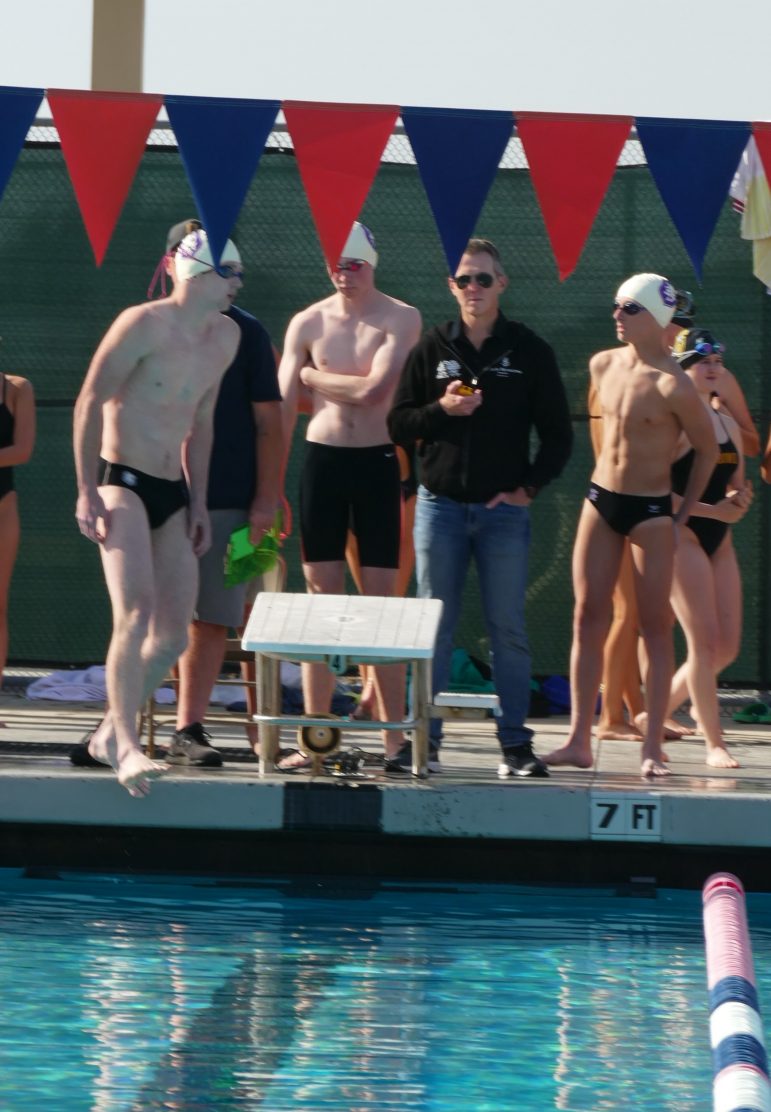 Non-qualifying results included Tom Rolefson taking fourth in the 100 freestyle in 51.25 and Stokes finishing fifth in the 200 individual medley in 2:11.04.
Photos by Aaron and Amy Aubrecht