Isabella Epstein and Chiara Lundin each held a banner as they posed for pictures behind the backstop at Arroyo High School. It was early evening on May 12 and the Piedmont battery was celebrating with their teammates after the Highlanders completion of a dominating West Alameda County Conference Shoreline Division season.
Piedmont finished undefeated in WACC Shoreline Division regular season play, earning one of the banners. Then, the Highlanders swept two games in WACC Shoreline tournament play, including the just-completed 8-5 win over Encinal, for the second banner.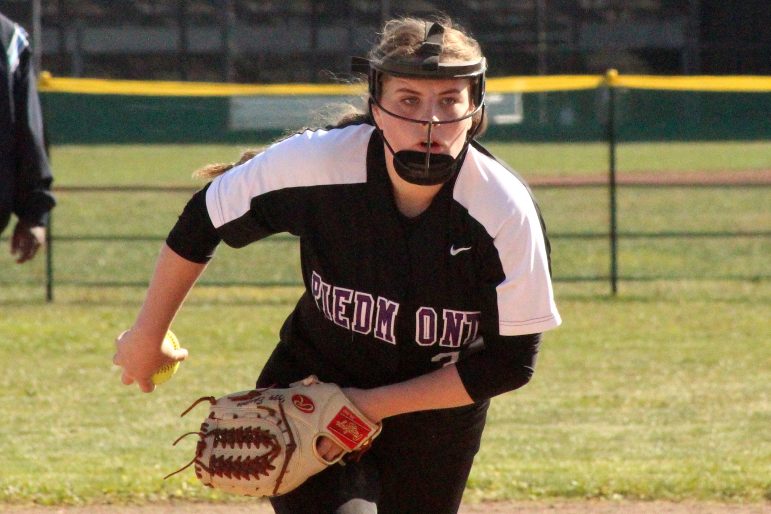 Epstein and Lundin are the team's only seniors. They also formed a terrific pitcher-catcher combo. In the final against Encinal, Epstein overcame some early wildness to throw a complete game, allowing just two earned runs on seven hits with seven strikeouts. She walked three, all in the first inning when she walked in a run.
Lundin called her usual strong game, and also went 3-for-3 at the plate with two runs scored.
"We're on the same wavelength," Lundin said. "She is a great pitcher, she is amazing."
Said Epstein, "I've never had a battery, pitcher-catcher this good. I think it would be a lot different in my pitching and my energy and having fun and stuff if it wasn't for Chiara."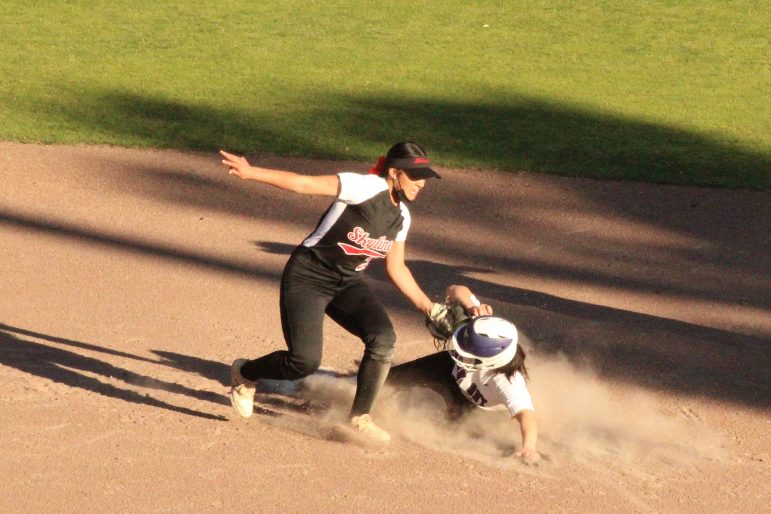 Lundin calls the pitches, playing off her experience woking with Epstein.
"I've known Izzy for so long, it's so much easier for me to know what's working and what's not, talk with her about what she wants to pitch and what she doesn't, and it's so much faster," Lundin said. "We're on the same wavelength."
Lundin and Epstein played varsity as freshmen. That team had a bit of "senioritis," according to Lundin, and the next season was wiped out in the COVID-19 pandemic. A year ago, a partial regular season was held, but there were no playoffs.
After walking in the run in the first, Epstein allowed another in the second when Jazlyn Alcantar singled in a run to put the Jets up 2-0. Encinal had taken a 3-0 lead in a regular season game that Piedmont rallied to win 6-5, so the Highlanders stayed confident.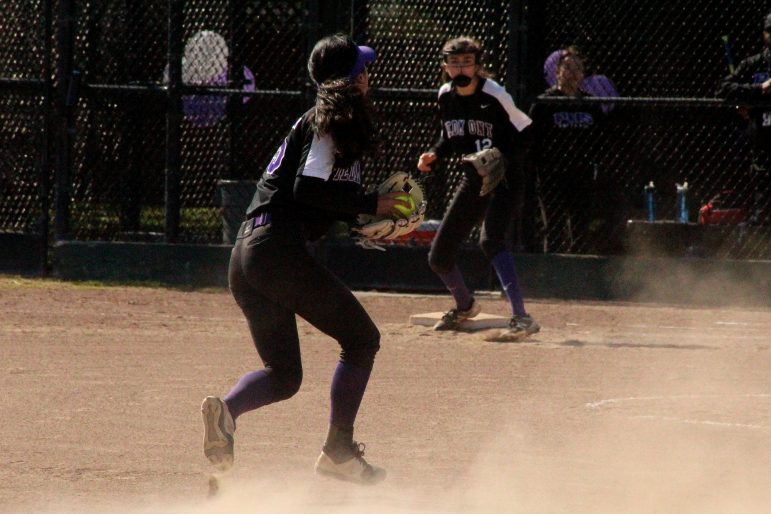 They took the lead for good in the bottom of the second. Lundin led off with a double, Epstein was hit by a pitch, and Gretchen Gerhardy doubled in Lundin, sending Epstein to third. Ginger Gardner hit a sacrifice fly to tie the score. Gerhardy eventually scored on an error to give Piedmont the lead for good.
The Highlanders appeared to break the game open with a five-run fourth. Lundin again led off with a double and Gerhardy again doubled her in. Two more runs scored on an error by third baseman Stella Cashin on a ground ball by Miya Fujimoto. Later, Leah Bell doubled in two.
"I think the good energy just kind of picked up," Bell said. "From defense and offense."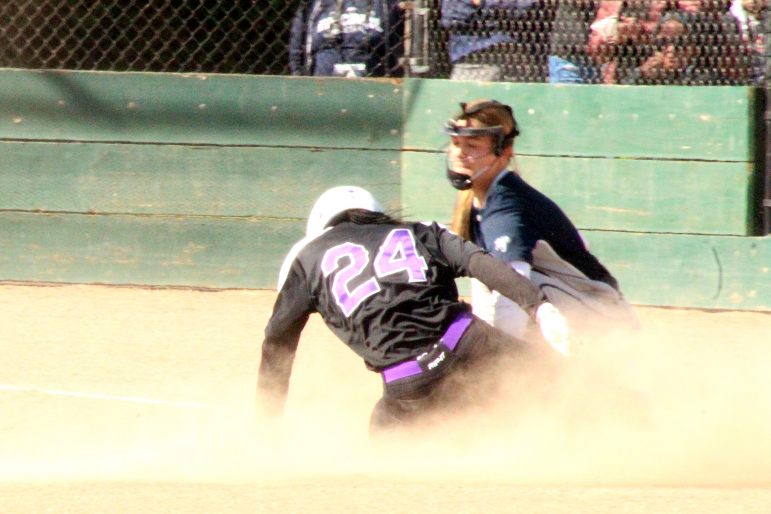 A pair of Piedmont errors in the top of the fifth helped Encinal score three runs to get back into the game. Cheyenne Caina singled in a run for the Jets.
Epstein and her teammates were able to shut the door, though. A double play, with shortstop Fujimoto fielding a grounder, stepping on second, and firing to Gerhardy at first to end the sixth gave the team more energy.
"After the double play, everything just kind of picked up and we were all at ease, which is when we do our best," Bell said.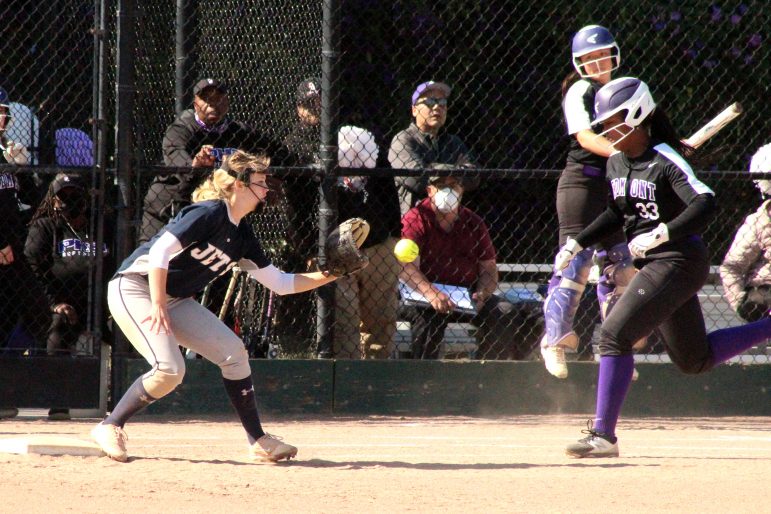 Epstein retired seven of the final nine hitters and struck out Jalyn Marks to end the game.
Now, the Highlanders (17-6) are headed to the North Coast Section playoffs. Brackets will be announced on May 15.
"I think we're going to be challenged in NCS more than we have in the WACC because these teams are in a different league," Epstein said. "We haven't played them before, we're not used to it. I think we'll get pretty far in NCS, we'll see what happens and how we compare to the other teams."
"I'm excited for it, I don't know what to expect, but we're just trying to have fun."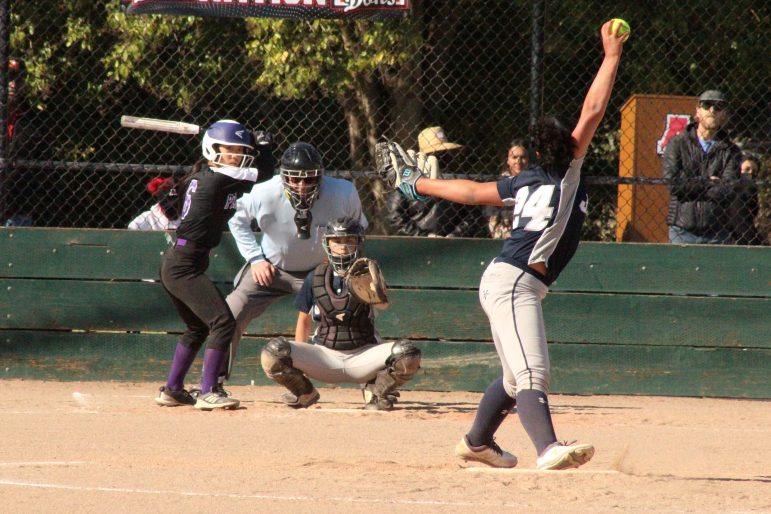 Said Lundin, "This team is great. I'm really sad this is ending so soon.. Everyone is great, everyone has energy and is able to play, that's what you need on a team. We're all cohesive."
Piedmont made the championship game with a 12-0 win over Hayward on May 10 in a game shortened to five innings due to the 10-run rule. Fujimoto pitched, going all five innings and allowing just one hit. She struck out seven and walked two. Epstein and Lundin each homered, with Lundin ending the day 2-for-2 with five RBI. Sisavaii Fonua had the only hit for the Farmers.
Photos by Damin Esper and Jerry Wu