It took a little while, but eventually the Highlanders put it in gear and cruised to a 10-1 win over Arcata on May 17 in a first round game of the North Coast Section Division 2 playoffs at Piedmont. Piedmont plays Cardinal Newman-Santa Rosa next on May 21.
The Highlanders (18-6) got another strong game from Isabelle Epstein on the mound. She went the distance, allowing just three hits while striking out 19 and walking none.
"My goal was to use as few pitches as possible," Epstein said.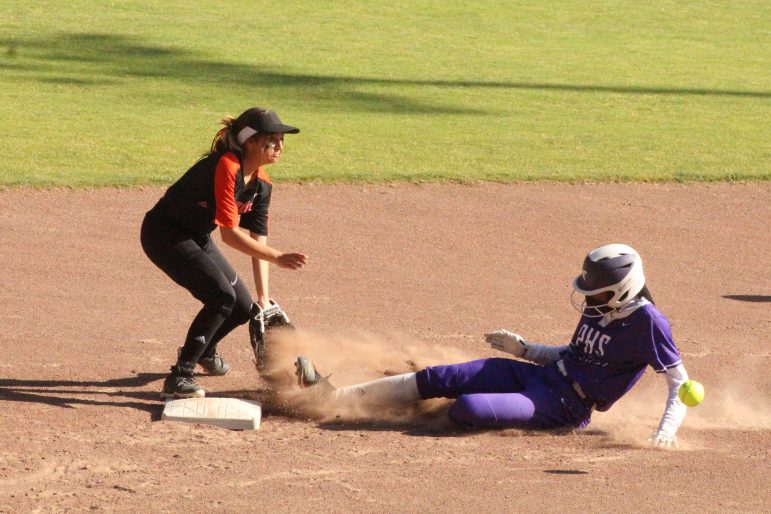 Through three innings, Tigers pitcher Morgan Ford matched Epstein. The game was scoreless into the top of the fourth when Arcata's Sagen Sarchett doubled to left on a fly ball that Ginger Gardner couldn't find in the sun. A pinch runner later stole third and came around to score on a throwing error.
That, according to Lundin, seemed to wake up Piedmont's bats. The Highlanders scored five runs oin the 4th to take control of the game. Lundin doubled in the tying run. She scored the go-ahead run when Gretchen Gerhardy hit into a fielder's choice and Lundin beat the throw home. Epstein made it 3-1 when she scored on a delayed double-steal. Miya Fujimoto capped the inning with a two-run single.
"We start off once we have a threat against us, basically," Lundin said. "It's 0-0, we're kind of mellowing out and then they get that run and we're like, 'Oh, we've got to do something. We've got to go now!'"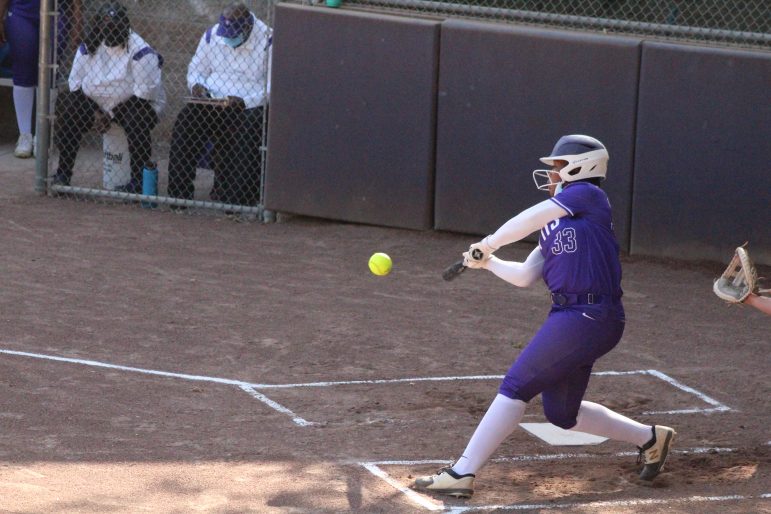 Piedmont got five more runs in the bottom of the sixth to make the score a little deceptive. Lundin singled in another run and Epstein followed with a two-run homer.
"Everyone did their job," Hailey Ronen said. "We made the right plays, Izzy pitched an amazing game. Everyone hit really well, we really picked it up. We were just cheering each other on, it was really fun."
Lundin finished with three hits, while Fujimoto and Leah Bell each had two.
"Piedmont did a good job," Arcata coach Steve Sarchett said. "They made a great job of adjusting. Like I told our girls in the postgame meeting, they adjusted to the small things. They kind of figured our pattern out a little bit and they put the bat on the ball."
"We're a very young team. I had three juniors and a sophomore in the lineup. Everybody else freshmen. It's a good experience for my club. They'll get better. They'll learn from it. But Piedmont was the better team and they did a great job today."
The Tigers came in 3-14 and looked nothing like their record would indicate. They were winless in the Humboldt-Del Norte Big 5 League, which coach Sarchett called the best in Northern California.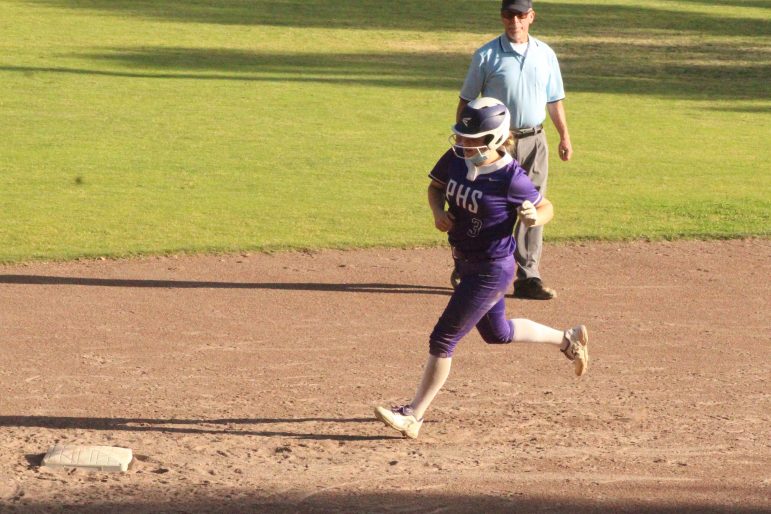 Next up for the Highlanders is #4 seed Cardinal Newman, which beat #13 seed Lick Wilmerding 17-0 in the first round. The game starts as 1 p.m. on March 21 at Cardinal Newman High School.
Photos by Damin Esper