Piedmont High School's boys track and field team finished third at the North Coast Section Meet of Champions on May 21, scoring 30 points in the meet at Dublin High School.
In addition, three of the Highlander boys and one girl qualified individually for the California Interscholastic Federation Championships to be held May 27-28 at Veterans Memorial Stadium in Clovis. Parker Terrill, Jack Stein, and Cooper Downing will join Ellie Black as individual qualifiers at the state meet. Piedmont also qualified its boys 1,600-meter relay team.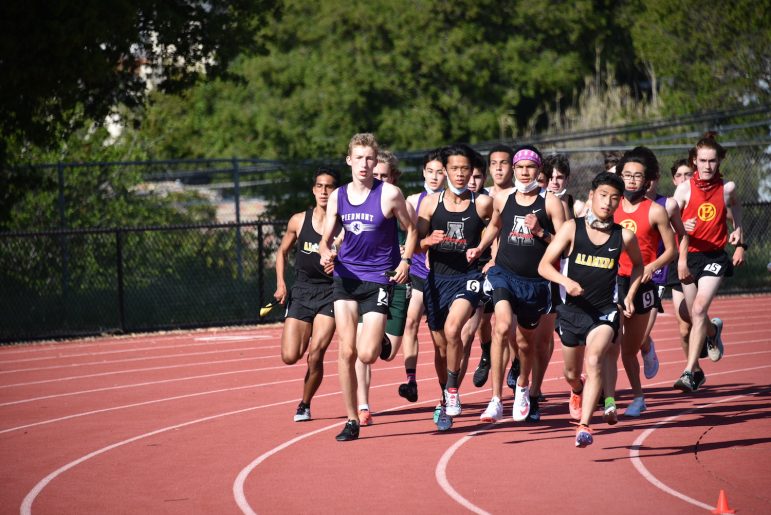 Stein finished second in the boys 1,600 in four minutes, 17.91 seconds. The top three in each event automatically qualified for the state meet. Those not in the top three could advance by hitting qualifying standards in their event.
Alex Lamoureux of College Park won the race in 4:14.94. Stein, a senior, ran his second-fastest time of the season.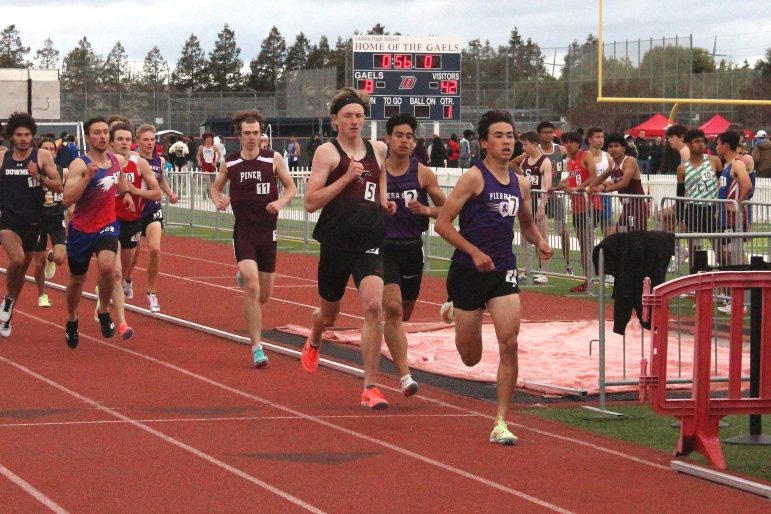 Downing, a junior, had set the fastest qualifying mark in the 800 trials with a time of 1:57.33. He came back to finish second in the finals in 1:57.47. Berkeley's Timothy Keller won the event in 1:57.28.
Terrill, a senior, finished second in the pole vault at 14 feet, 7 inches. The winner was Dublin's fabulous freshman Khaliq Muhammad, who cleared 15 feet, 7 inches.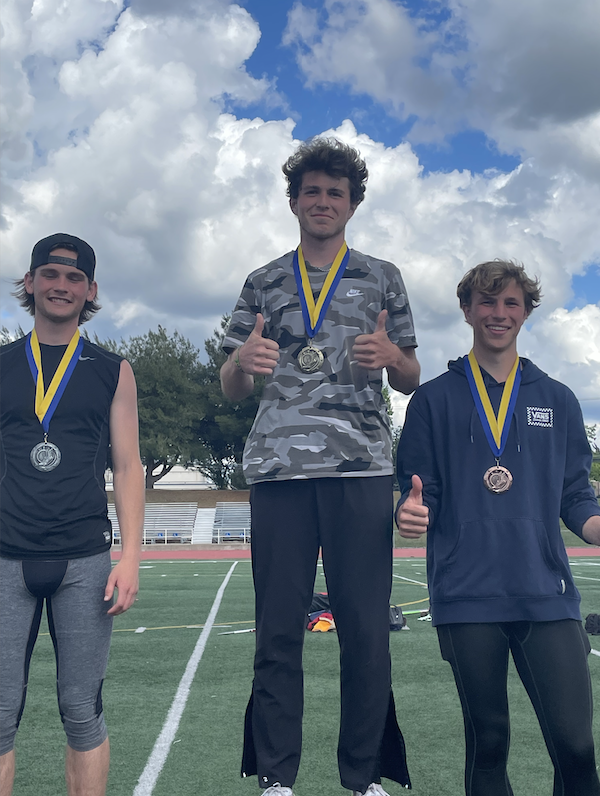 The boys 1,600 relay team include Terrill, Parker Long, Luke Alban, and Downing. They had the best time in qualifying at 3:22.99. They bettered that in the finals with a school record 3:21.77. That was good enough for third place behind Dublin (3:20.82) and Heritage-Brentwood (3:21.62).
Black qualified in the girls 3,200, which included two of the best runners in the state: Montgomery-Santa Rosa's Hanne Thomsen and Albany's Sophia Nordenholz. Those two ran from the pack and finished in 10:23.82 and 10:29.77, respectively. Black had a strong outing to finish third, running a 10:57.65.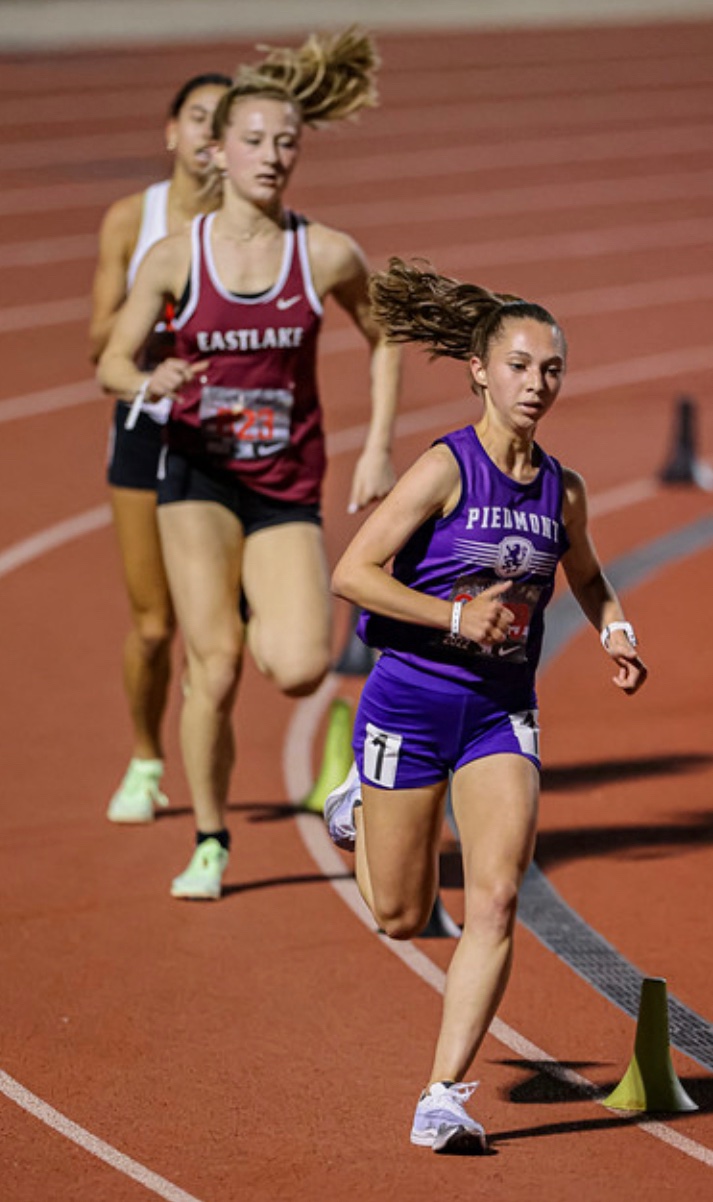 Dublin won the boys' team championship with 121 points, with Pittsburg finishing second with 39. Campolindo won the girls' team title with 57 points.