The Highlanders took third place at the North Coast Section Bayshore Championships on May 14 at Hayward High. Piedmont got wins from Cooper Downing in the 800 meters and Parker Terrill in the pole vault.
Ellie Black finished second in the girls 1,600 and 3,200 meters, as the Highlanders finished 10th.
Downing won the 800 in one minute, 55.20 seconds. Berkeley's Timothy Keler was second in 1:55.69.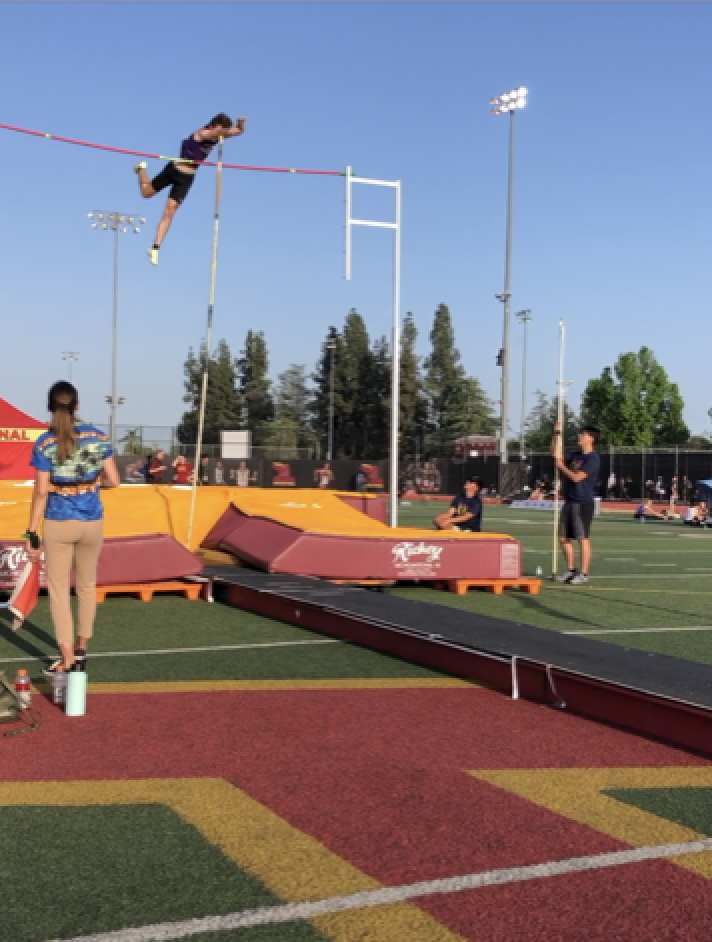 Terrill took the pole vault at 14 feet, six inches, well in front of the field. American-Fremont's Cruz Madrigal was second at 12-0. Terrill also was fourth in the 110 hurdles in 16.99. El Cerrito's Zion Shelton won in 16.36.
Jack Stein was second in the 1,600 in 4:17.93 behind Alameda's David Song (4:17.62). Albany standout Sean Morello was third in 4:19.72 and Piedmont's Christian Taylor was sixth in 4:25.85.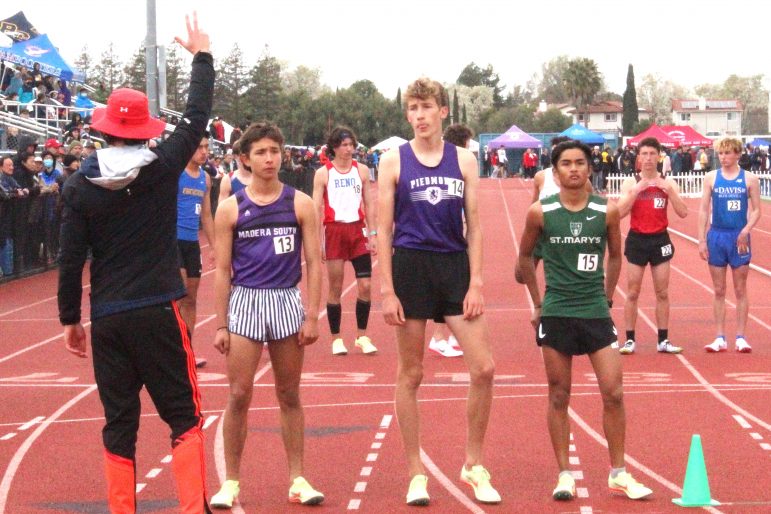 The 1,600 relay team of Taylor, Jack Zirkelbach-Ngai, Luke Alban and Downing was nipped at the finish by Berkeley. Both teams had a listed time of 3:27.92. The 400 relay team of Alban, Parker Long, Quincy Munyan and Matthew Riordan was fourth in 43.63. El Cerrito was the winner in 42.28..
The top six finishers in each event advanced to the NCS Meet of Champions on May 20-21 at Dublin High School. Finishers outside the top six make the MOC if they hit qualifying marks.
Black had a strong afternoon, taking second in the 1,600 in 5:07.23. Albany's Sophia Nordenholz won in an impressive 4:48.43.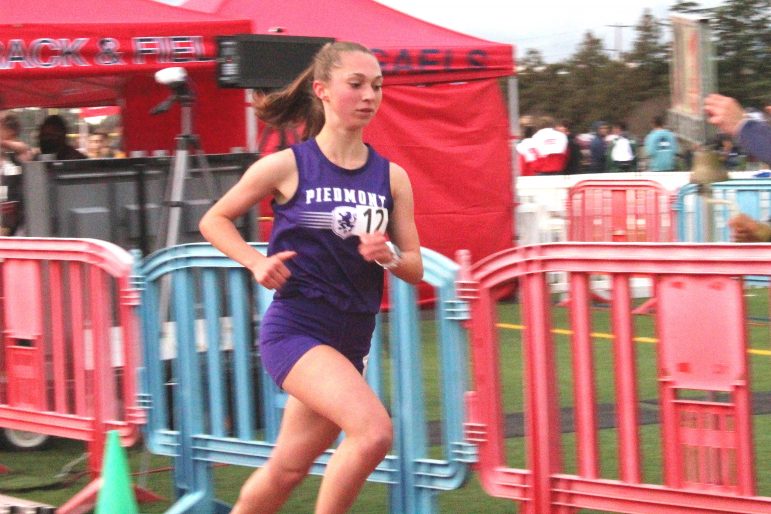 It was the same result in the 3,200, with Nordenholz winning in 10:29.11 and Black second in 11:14.08.
Jamie Schwarz was fifth in the 1,600 in 5:23.63 and later took sixth in the 800 in 2:28.56. Sofia Jackson of St. Mary's-Albany won that race in 2:21.58.
Brienna Sotelo finished sixth in the shot put at 27-10. Mt. Eden's Hannah Henriquez was the winner at 31-5.
James Logan was the team winner on the boys side with 54 points. El Cerrito was next with 46, edging Piedmont by one point. St. Mary's won the girls crown handily with 113 points. The Highlanders scored 20, tying with Mt. Eden for 10th place.