The Highlanders' boys tennis team advanced to the North Coast Section Division 2 semifinals with a 5-2 win over Lick-Wilmerding-San Francisco on May 12 at the City College of San Francisco courts.
Piedmont advanced to the second round in a walkover when Sonoma Academy was unable to contest the May 10 first round match due to COVID-19, according to the NCS.
The Highlanders will face #1 seed Head-Royce-Oakland on May 14 at St. Mary's College at 10 a.m. The winner will play in the finals at St. Mary's at 2 p.m. against the winner of the other semifinal, University-San Francisco against Branson-Ross.
Piedmont lost a regular season match to Lick-Wilmerding, and the Highlanders were happy to turn the tables.
"We played very well winning three out of the four singles and two out of the three doubles," coach Jim Landes said. "Still, there was a lot of tension because we were leading 3-1, but the three remaining matches went to a third set – we just needed one of those sets but we got two of them!"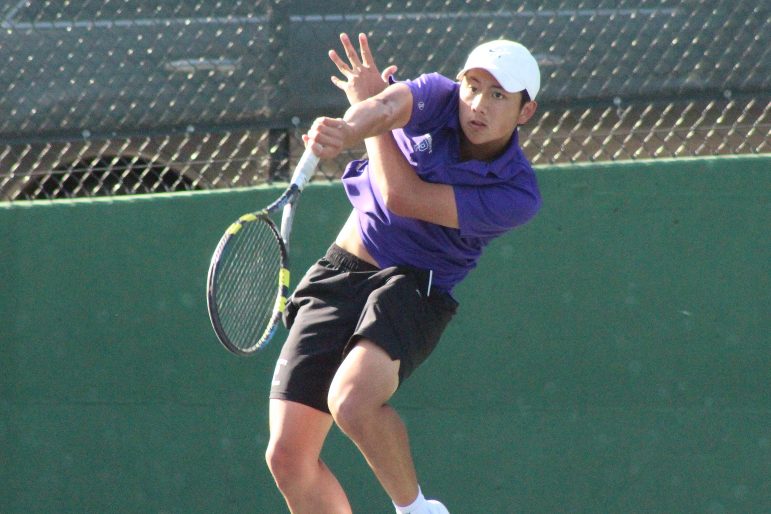 The three were at Nos. 1 and 3 singles and No. 1 doubles. In No. 1 singles, Piedmont's Charlie Lambert pulled out a 6-4, 4-6, 6-2 win over Este Liu. At No. 3, the Highlanders' Ben Breber downed Enzo Grats, 7-5, 4-6, 6-2.
At No. 1 doubles, Lick's Joel Collier and Andrew Eidelhoch beat Kai Baudendistel and Charlie Olcott, 5-7, 6-0, 6-3.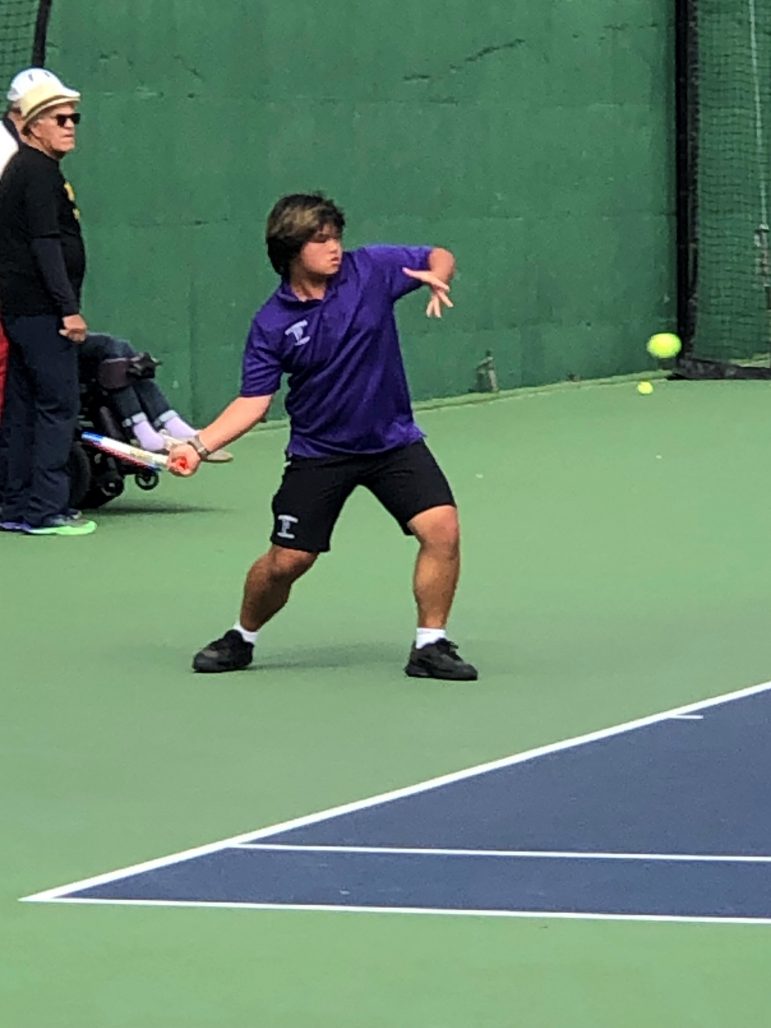 Piedmont's Ethan Pham won the No. 4 singles over Andrew Chou-Beiden, 6-0, 7-5. The Tigers' Saahil Mishra beat Lenni Burchardt, 6-4, 6-3, at No. 2 singles.
The Highlanders swept the second and third doubles. Monte Imburg and Charlie Sullivan defeated Isaac Anwar and Evan Aubry at No. 2, 6-1, 6-2. Brady Colbert and Oliver Maxwell downed Elias Colfax and Max Meyer at No. 3, 6-4, 6-4.