The Highlanders fell to visiting Vista del Lago-Folsom on May 3, 21-7 in the opener of the North Coast Section Division 1 playoffs.
Max Vota was dominant, scoring four goals and handing out six assists for the victorious Eagles. Tyler Peterson had six goals and an assist for the winners, and Zachary Bailiff had four goals and two assists. Owen Pettus had three goals and two assists.
The Eagles scored the first eight goals of the game to make the first playoff win in school history a relatively easy affair.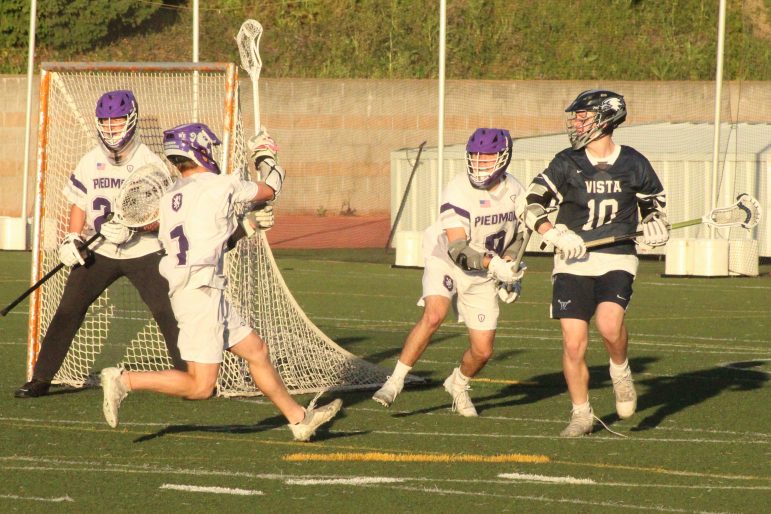 "They're the fourth seed for a reason," Highlanders' coach Alex Yu said. "They've played some really good teams. That is a true Division 1 team that is balanced and strong across the board."
Piedmont opened the game defending the southeast goal at Witter Field, staring into the setting sun. Vota, setting up as the X behind the goal, was calling out to his teammates in an apparent attempt to discourage a pass to him, "I can't see you very well."
It certainly didn't look that way to the Highlanders. Vota took a pass from Pettus just 33 seconds into the game and fired the ball past Gus Von Metzsch for a 1-0 lead..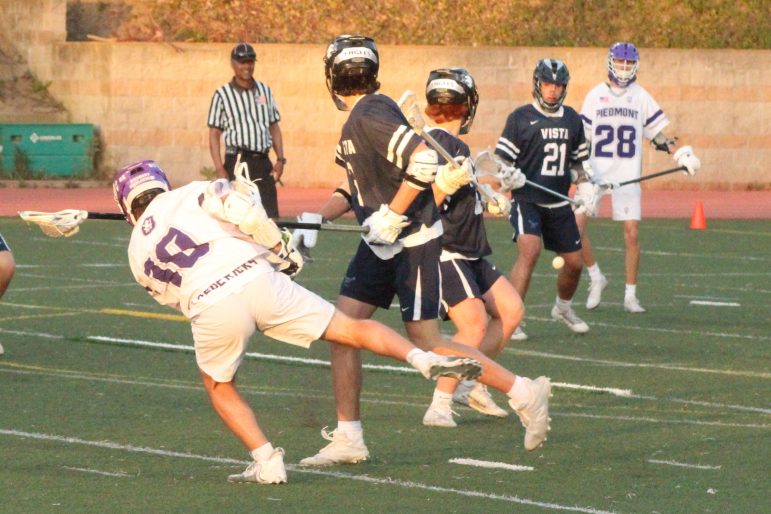 Vota then assisted on three consecutive goals despite the sun in his eyes. When Vota scored his second goal with four minutes, 12 seconds left in the first quarter, the rout was on.
Vota was wearing No. 10 on the field instead of his normal No. 8 jersey.
"My mom was begging me, 'You sure you've got everything in the car,' and I was like, 'Yeah, I got it,' and I just completely forgot it," Vota said.
He can't see in the sunlight, he forgets his jersey, and yet none of it mattered. Vota dominated play all evening.
"I knew I had a matchup on every single dodge," Vota said.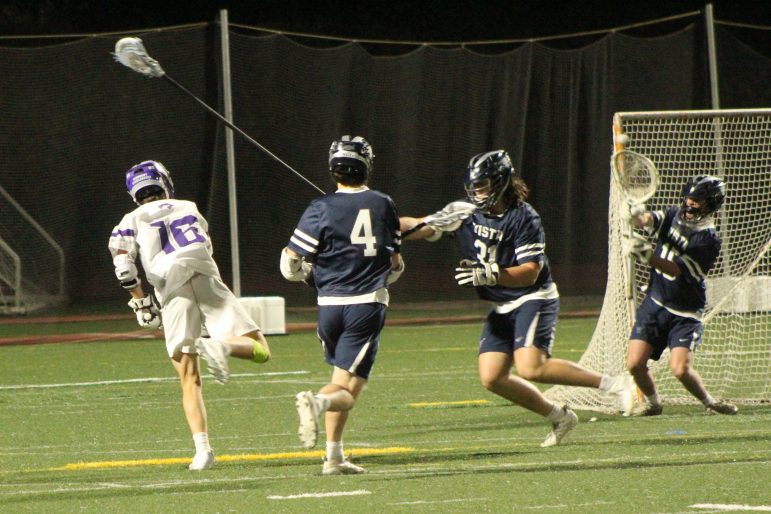 So did his teammates, who were bigger and faster much of the night. The Highlander defense had come far this season, holding both West Alameda County Conference opponents to single-digits during the conference tournament. Vista del Lago was simply too good to hold down like that.
"That was a challenge for our defense," Yu said. "We knew it would be. Our goal was to try to get out here and improve and hang as much as we could."
Vota said the Eagles don't run a set offense. They just match up and go.
Yu said he played college lacrosse against Max Vota's father Paul, and knew what to expect.
"I had friends from college calling me, 'Hey, you know that's Vota,'" Yu said.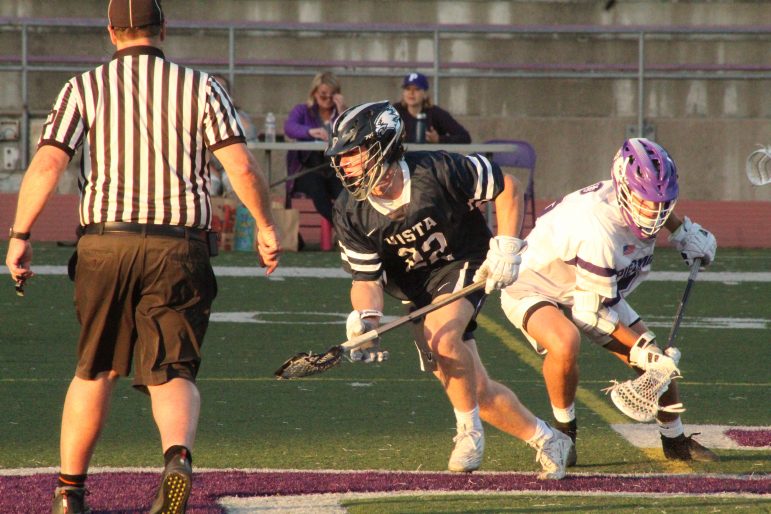 Vista del Lago controlled play most of the way, with Grant Guthrie dominating the draw. Piedmont had been strong offensively all year, but you can't score without the ball. Nathan Fredericks finished with three goals and an assist. Soren Dixon had two goals and Jack Nelson had a goal and three assists.
"They have a very good defense," Yu said. "The first goalie (Josh Rettinger) was just a wall. He made some really good saves. When we're riding our most talented players, they do wear down."
Piedmont finished the year 11-7, with the win over Bishop O'Dowd in the WACC championship the highlight of Yu's first season as coach.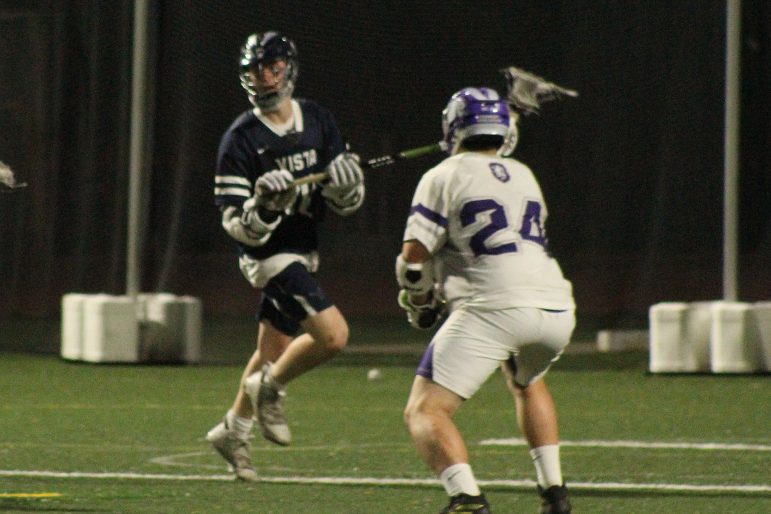 "Terrific season," Yu said. "We moved mountains and did things we weren't supposed to do. If you were to ask me at the start where we'd end up, beating O'Dowd for the WACC was it."
"From Day 1 we stressed incremental improvements. To end up where we're at, I couldn't be prouder of the team."
Next season a ton of talented players are returning, he said, adding, "we're coming for everybody."
Photos by Damin Esper