The Highlanders continued a strong march towards the playoffs with four wins in five games.
Piedmont defeated San Lorenzo on the road on May 5, 18-6. Nico DeFazio went 2-for-2 with a home run, four RBI and four runs scored. Davis Alazraqui also knocked in four and scored two. Dimitri Papahadjopoulos hit a home run as well.
Tony Rivera pitched the first 4 1/3 innings, alowing five runs (three earned) on five hits while striking out five and walking three. Cole Garcia finished off the game, allowing an unearned run on no hits in 1 2/3 innings. The game was shortened to six innings due to the 10-run rule. San Lorenzo committed seven errors which led to 13 unearned runs. Lorenzo Marquez took the loss, going 3 2/3 innings and allowed 11 runs but just three earned. Piedmont had just seven hits on the day.
Jeffrey Guerrero had two hits and two RBI for the Grizzlies.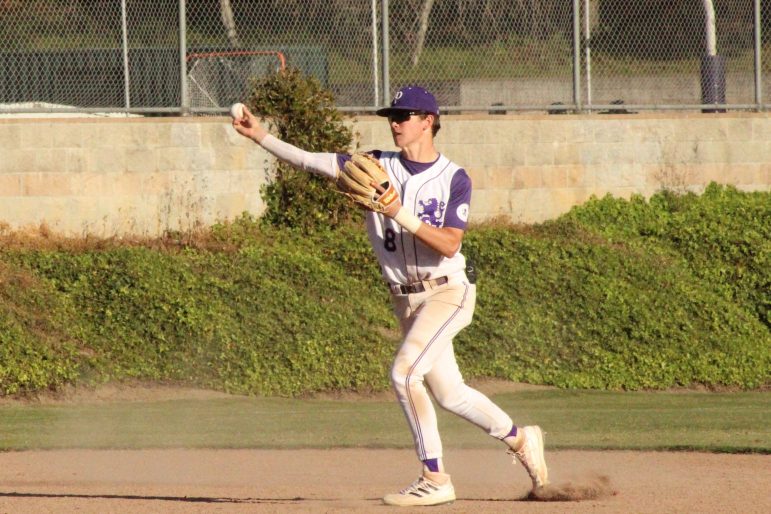 On May 4, the Highlanders defeated visiting Encinal, 14-9. Evan McConathy went 2-for-2 with two runs scored and two RBI. DeFazio was 2-for-4 with two RBI and two runs scored. Peter Krumins drove in four runs and Alazraqui knocked in three. Michael Aikawa was 2-for-3 and scored two runs.
Jacob Baca and Tate Johnson each had three hits and two RBI for the Jets.
Alex Tafapolsky went the first 4 1/3 innings for Piedmont, surrendering seven runs (six earned) on eight hits. McConathy pitched the last 2 2/3 innings, giving up two runs on four hits. Baca started and allowed 11 runs in 1 1/3 innings, with just three earned. Encinal committed six errors.
On May 2, Piedmont lost at St. Joseph-Notre Dame in a nonleague tilt, 8-7. The Highlanders rallied in the top of the seventh to take a 7-6 lead, but surrendered two runs in the bottom of the inning to drop the contest.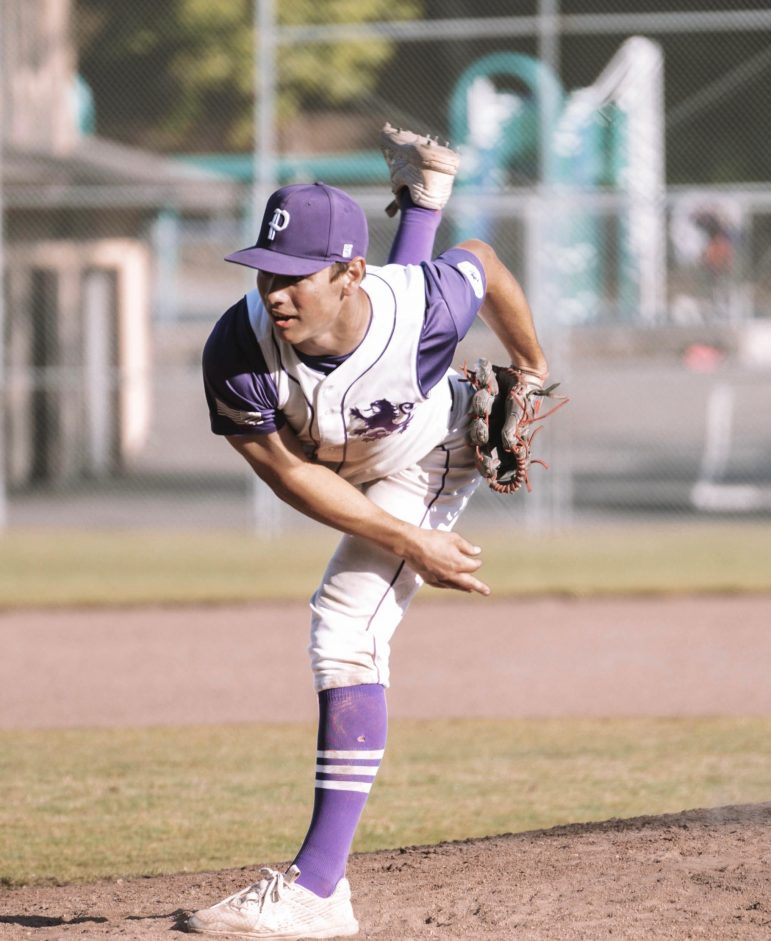 Trailing 6-3, Piedmont rallied when McConathy walked and Will Sprague doubled him in. Aikawa then singled in Sprague. Krumins followed with a triple to tie the score. However, he was thrown out at the plate trying for a home run.
A walk to DeFazio and a double by Alazraqui gave the Highlanders a short-lived lead.
Papahadjopoulos came on to try for the save. With one out, Atticus Gonzales drew a walk. A failed sacrifice attempt left Gonzales at first with two outs, but he stole second and then took third on a passed ball.
Casey Gorman-Miller singled in the tying run and went all the way to third on the throw. Colin Ng then singled in the winning run.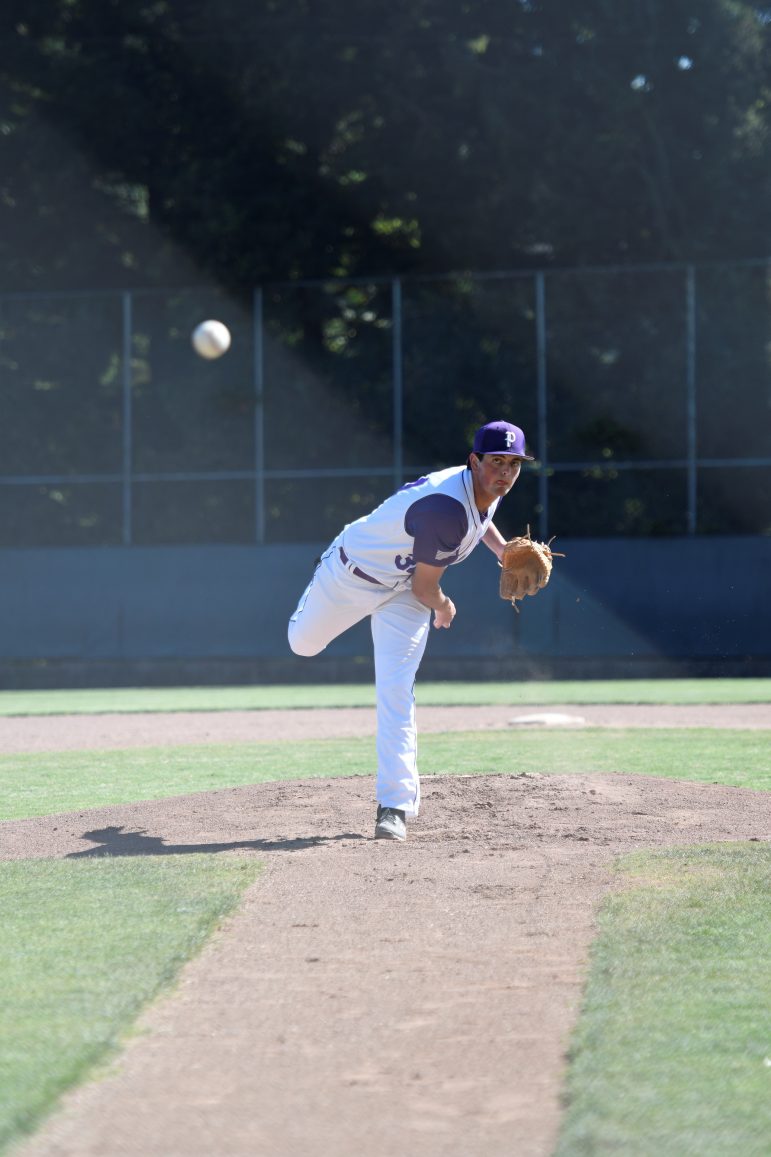 Alazraqui went 3-for-4, while DeFazio and Aikawa each went 2-for-3. Tobin Cantrill started and went four innings, allowing six runs on five hits. All of the runs were unearned as it was Piedmont's turn to be sloppy with five errors.
On April 29, Piedmont defeated host Tennyson, 12-2 in a game shortened to five innings due to the 10-run rule. It was a combined no-hitter. Rivera started and threw four innings, although he was touched for two runs, one earned. He struck out nine and walked three. Shane Miller threw the fifth, striking out the side.
Rivera was 3-for-3 with two runs scored and an RBI. Markos Lagios was 3-for-4 with two runs scored and two RBI. Liam Campbell led off and went 2-for-2 with three runs and one RBI.
The Highlanders also defeated Tennyson on April 26, this time at home by a score of 21-0. Again, the game was shortened to five innings.
Cantrill strated and went just two innings, allowing one walk and no hits while striking out four. Piedmont combined on a one-hitter this time.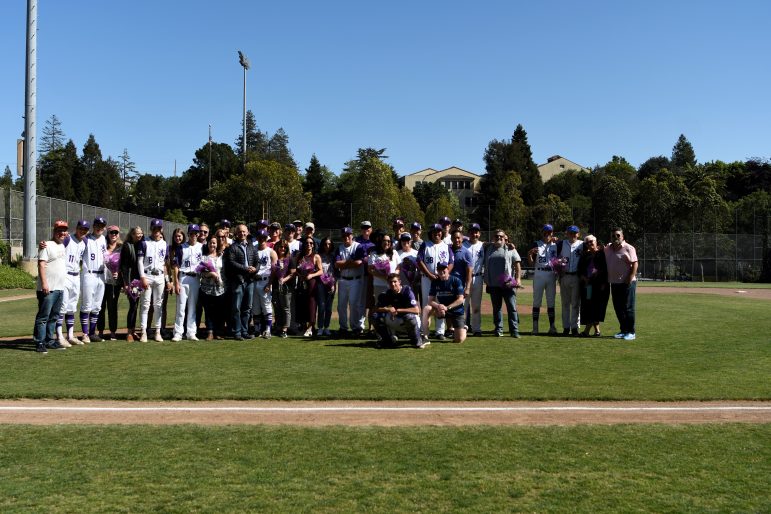 Sprague, DeFazio, Lagios and McConathy each had two hits. DeFazio hit two doubles and drove in four.
On April 22, Piedmont beat visiting Mt. Eden, 10-0 in another game shortened to five innings. Again, the Highlander staff combined to allow just one hit. Tafapolsky was the starter and went three, striking out seven and walking none while allowing the lone hit.
Aikawa hit a solo home run. DeFazio, Cantrill, Sprague and Ollie Nordenfelt each drove in two runs.
Piedmont earned the top seed in the West Alameda County Conference tournament, and will play in the finals on May 12. The Highlanders should then draw a berth in the North Coast Section tournament, which starts on May 17.