Piedmont High School's mixed doubles team of Isa Griffis and Jerry Liu won the mixed doubles championship at the North Coast Section Badminton Division 2 Championships on May 14 at Washington-Fremont.
The Highlanders scored 10 points as a team and took sixth place overall.
Griffis and Liu, both seniors, opened the tournament against Maya Palmer and Miles Kenner of Petaluma. Griffis and Liu prevailed, 21-9, 21-2. Then, the Piedmont pair defeated Kiana Pinkard and Justin Sayasinh, 21-10, 21-18.
That put Griffis and Liu in the semifinals, where they beat Kennedy-Fremont's Coco Zhang and Andrew Oo, 21-15, 21-7.
The finals were a lot tighter than the previous matches. Griffis and Liu beat Mary Kelly and Sam Brainard of University-San Francisco, 21-12, 19-21, 21-8.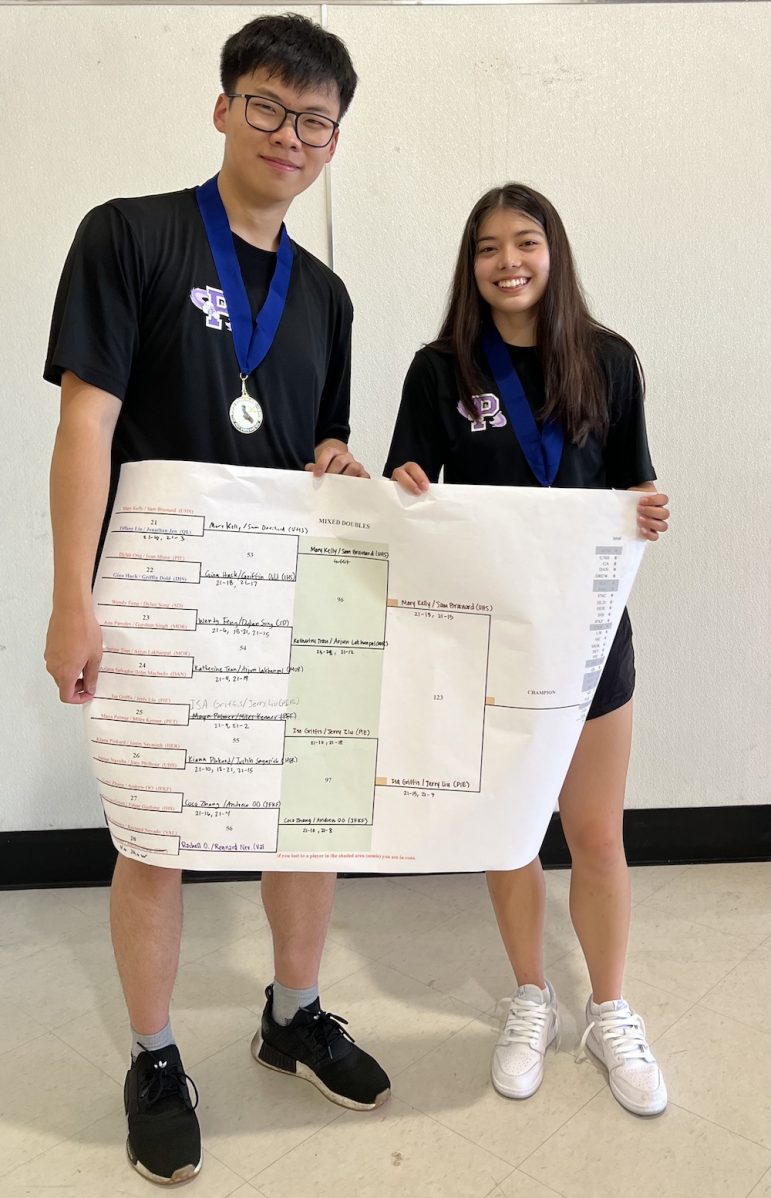 The Highlanders' second mixed doubles team of Dylan Ong and Ivan Munn lost its opening match to Gina Hack and Griffin Dold of International-San Francisco, 21-18, 21-17.
In girls singles, Piedmont's Nasreen Schulze lost in her opening match to Maria Carillo-Santa Rosa's Leanna Baltonado, 21-11, 28-26.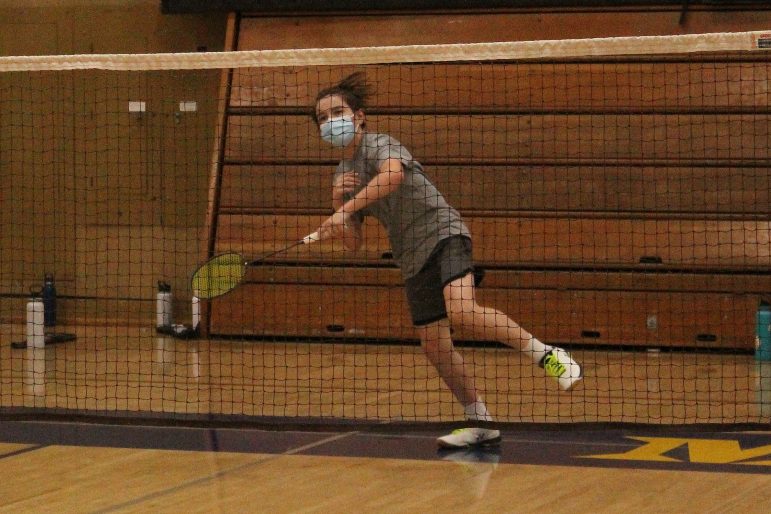 In boys doubles, the Highlanders' team of Gary Zhou and Ethan Tran beat Vallejo's John Rey Gawat and Cyrus David, 21-11, 21-6. They then fell in the second round to Maria Carillo's Justin Wang and Myles Chen, 21-13, 21-8. Zhou and Tran then dropped into the consolation bracket, where they defeated Kennedy-Fremont's Nathan Lin and Suhaib Zafar, 21-13, 21-18. Quarry Lane-Dublin's Keyi Mao and Ajeetesh Sidhu eliminated Zhou and Tran in the next match, 21-17, 18-21, 21-19.
Piedmont's Edwin Tang and Justin Phmah fell to Gavin Wu and Chris Wei of Crosspoint Academy-Hayward in the first round, 21-9, 21-16.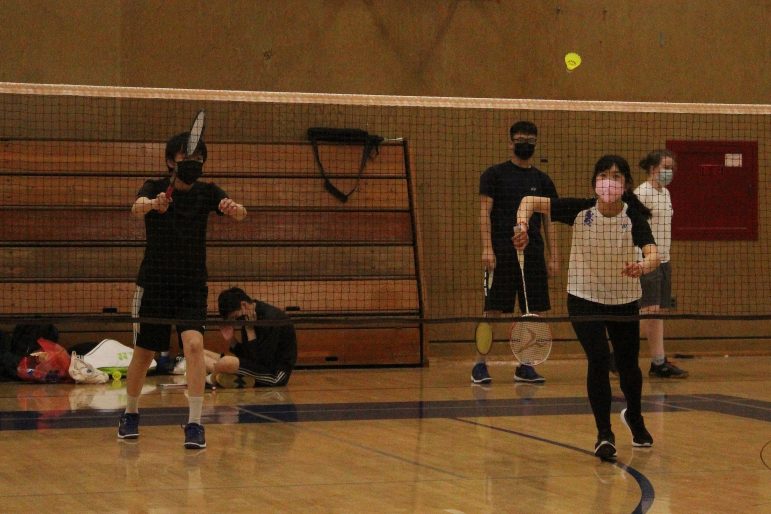 In girls doubles, Angie Foo and Anna Jasson of the Highlanders got a walkover in the first round before losing to Quarry Lane's Kira Li and Jeri Venzon, 21-17, 16-21, 21-9. Foo and Jasson then fell to Ximena Telez and Daisy Alvarez of San Lorenzo in the consolation bracket, 21-15, 21-15. Piedmont's other girls doubles team of Sophie Hess and Emma Eisemon beat Reese Talaro and Man Lin Li of Hercules, 21-9, 21-15. Hess and Eisemon then lost to Lick-Wilmerding-San Francisco's Kira Allen and Indy Reddy, 22-20, 21-17. In the consolation bracket, Hess and Eisemon fell to Valencia Doan and Amy Peetaneelapalin of Kennedy-Fremont, 19-21, 21-18, 21-19.