Piedmont High School junior Simon Lins won the North Coast Section 50-yard freestyle championship at Concord Community Pool on May 7 in 20.20 seconds. Lins advanced to the California Interscholastic Federation championships, to be held on May 12-14 at Clovis West High School.
Lins qualified for the 50 freestyle final with the second-best time in the May 6 prelims of 20.29. Marre Gattnar of Tamalpais-Mill Valley was the top qualifier in 20.28. In the finals, Gattnar swam a comparable 20.30, but Lins was able to drop his time.
He is seeded third in the CIF entries, with only Palo Alto's Ethan Harrington and Joe Morgan from Harvard-Westlake-Los Angeles ranked ahead of him.
Lins came back later in the afternoon to take fifth in the 100 backstroke in 49.64. Tommy Roder of De La Salle was the winner in 48.74. The top three in each event advanced to the CIF meet, but Lins's time hit the automatic qualifier for the meet (50.39). Lins is seeded 13th in that event.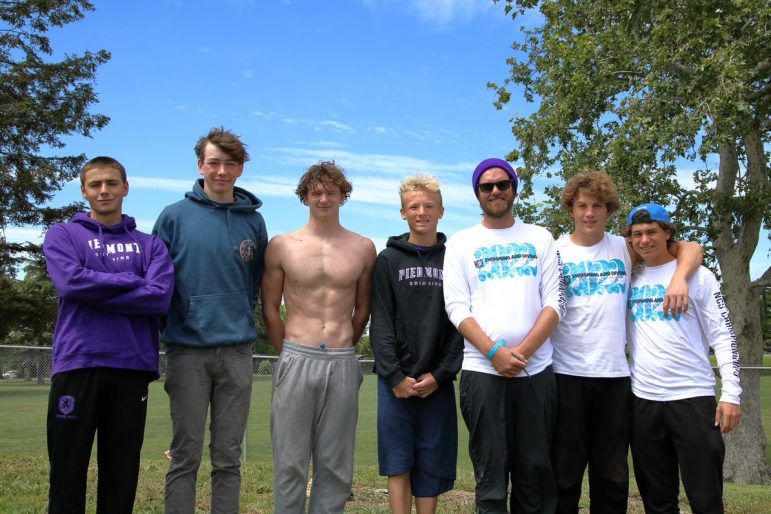 Lins also swam a leg on the Highlanders' 400 freestyle relay, along with Tom Rolefson, Farris Saffouri and Ryan Stokes. The team came in 21st in the prelims in 3:21.87, five spots shy of qualifying for the NCS finals.
Rolefson, Saffouri and Stokes joined with Chuck White to finish 33rd in the prelims of the 200 freestyle relay in 1:35.51.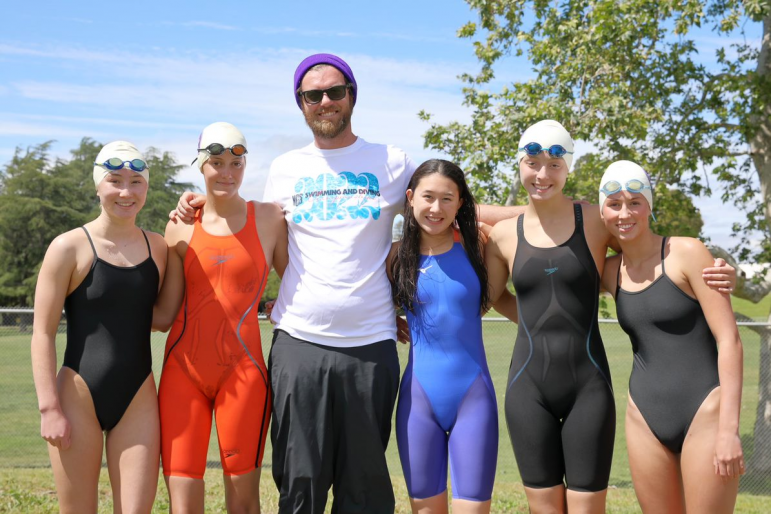 Piedmont's girls competed in all three relays. In the 200 medley relay, the team of Josephine Oesterer, Taylor Rolefson, Kate Aubrecht and Sonja ten Grotenhuis were 21st in the prelims in 1:54.47. The top 16 teams advanced to the NCS finals. Rolefson, Aubrecht, ten Grotenhuis and Maddie Payne were 20th in the 200 freestyle relay prelims in 1:42.97. That same foursome was 21st in qualifying for the 400 freestyle relay in 3:49.11 – a 13-second improvement on their time at the West Alameda County Conference championships the week before.
Aubrecht, a senior, was 24th in the 50 freestyle prelims in 24.76. Aubrecht also qualified in the 100 freestyle but did not start.
Photos by Aaron and Amy Aubrecht