Piedmont High School junior Simon Lins capped an outstanding swim season by making the A finals in the 50-yard freestyle at the California Interscholastic Federation Swimming and Diving Championships on May 13-14 at Clovis West High School.
Lins also made the B final in the 100 backstroke.
Qualifying heats in both races were held on May 13. Racing against the best swimmers in the state, Lins finished with the No. 2 qualifying time in the 50 freestyle, at 20.20 seconds. Only Palo Alto's Ethan Harrington had a better time in 20.02.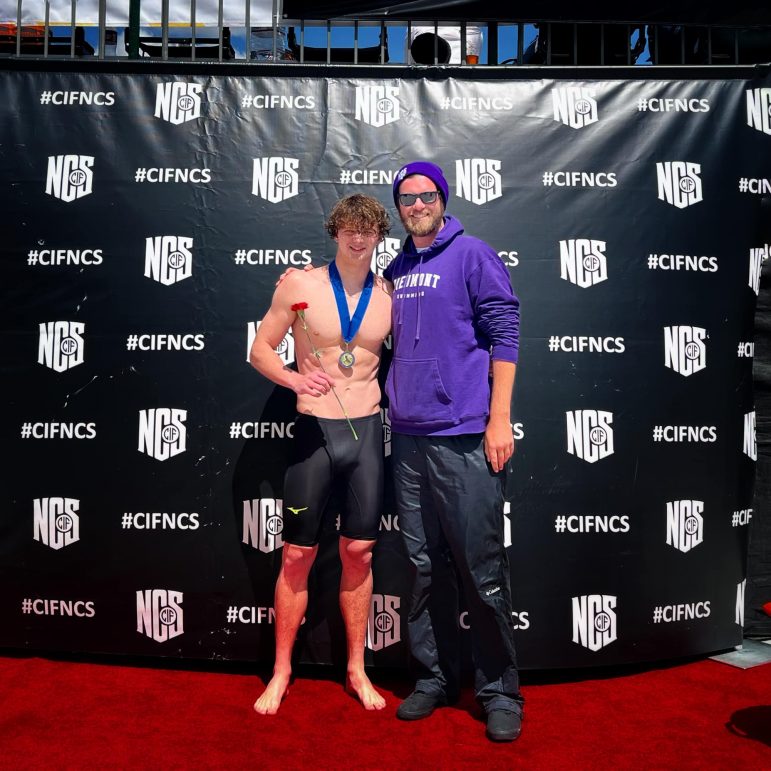 The top eight swimmers made the A final. The next eight made the B final.
In the 100 backstroke, Lins had the 12th-best qualifying time of 49.40.
In the finals of the 50 freestyle, Lins was seventh in 20.44. Harrington won the event in a state meet-record 19.85.
Lins finished fourth in the B final of the 100 backstroke in 49.42. Ramon Jiang of Santa Margarita-Rancho Santa Margarita won the race in 49.16. Ronald Dalmacio of Harvard-Westlake-Los Angeles, who will swim at USC in the fall, won the A final in 48.08.