The Beach Elementary community lost a beloved neighborhood companion Saturday.
Sparkles, the orange tabby cat known for strolling the school corridors, spending lazy afternoons on the Beach blacktop, and for his nonchalance par excellence, died after being struck by a vehicle outside the school and near his home. Neighbors said they wished drivers came to a full stop before turning right from Lake Avenue onto Linda Avenue.
An outpouring of photos and stories — some heartwarming, others hilarious — soon followed a neighborhood Facebook group post announcing the news. By Monday afternoon, an impromptu memorial had sprung up outside Beach.
Sparkles quickly cemented his status as "official" school cat after arriving in the neighborhood. But he became truly Piedmont-famous following a 2016 STEAM Expo project by Payton Cole, who attached a GPS tracker to Sparkles' collar and charted his wandering over a period of several weeks.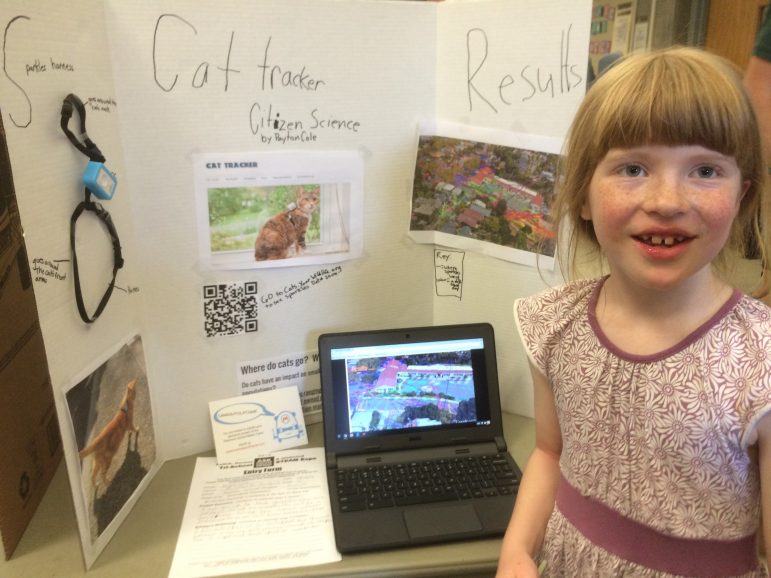 On the weekend he died, Sparkles' human family shared a note with the neighborhood. "We know Sparkles had many fans; we saw people taking his photo almost every day as he laid about on cars and we often heard people calling his name," they wrote. "He was a beloved, loving cat who was one of a kind and will be sorely missed."