Piedmont High School's Lenni Burchardt made a run to the finals at the West Alamaeda County Conference boys tennis championships but came up short to Berkeley's Leighton Sproul.
Burchardt upset the top seed, San Lorenzo's Elijah Cho, in the semifinals.
Burchardt, seeded fourth, opened with a 6-0, 6-0 victory over Castro Valley's Ty Kuwana on April 28 at Chabot College. He then defeated Berkeley's fifth-seeded Michael Alharazy in the second round, 6-2, 6-2.
The semifinals and finals were on April 29. Burchardt beat Cho, 6-3, 6-3.
"It was a nice win for Lenni and he played great," Highlanders coach Jim Landes said.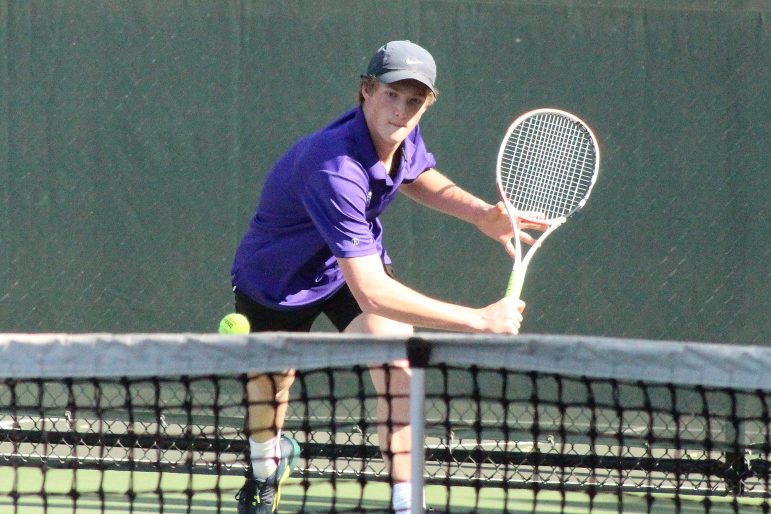 In the final, Sproul won 6-4, 6-2. Sproul had defeated Piedmont's Charlie Lambert in the other semifinal, 6-4, 6-4.
No. 3 Lambert opened with a 6-0, 6-1 win over Alameda's Aidan Boscovic. Lambert then defeated Bishop O'Dowd's Alex Baertsch-Chow in the second round, 7-6 (5), 6-1.
In doubles, the Highlanders had two teams make the semifinals and then face off for third place. Ben Breber and Monte Imburg came in seeded third and opened with a 6-1, 7-6 (2) win over Andrew Regan and Yanir Charney-Weintraub. Breber and Imburg then defeated Bishop O'Dowd's sixth-seeded Elias Cross and Felix Moon, 6-2, 6-2.
The next day, they fell to Alameda's second-seeded team of Mason Conlin and Julian Morris, 6-4, 6-2.
Piedmont's Kai Baudendistel and Charlie Olcott entered with the fifth seed. They opened against O'Dowd's Alex Byrd and Neo Chai and won, 6-2, 6-1. They then defeated Berkeley's Cellian De Labrouille and Joaquin McCall, 6-7 (7), 6-3, 6-3.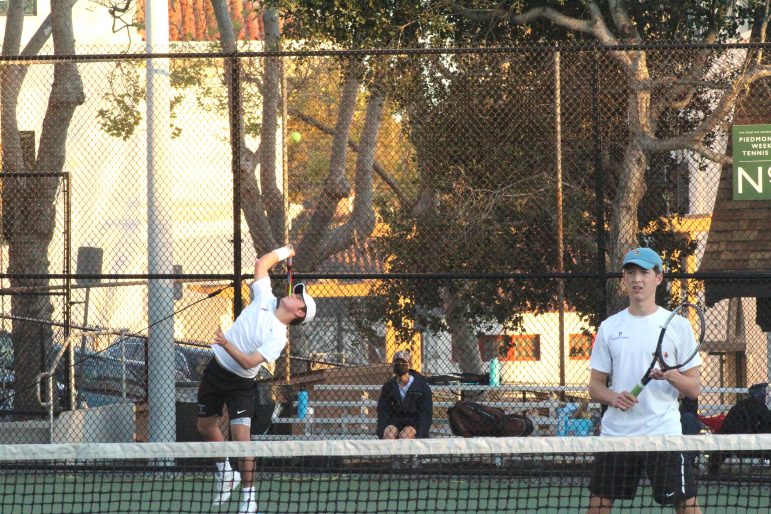 In the semifinals, Baudendistel and Olcott were defeated by the top seeds, Castro Valley's Ethan Fang and Andrew Lottich, 6-3, 6-0.
In the third place match, Breber and Imburg defeated their teammates, 5-7, 7-6 (2), 6-3.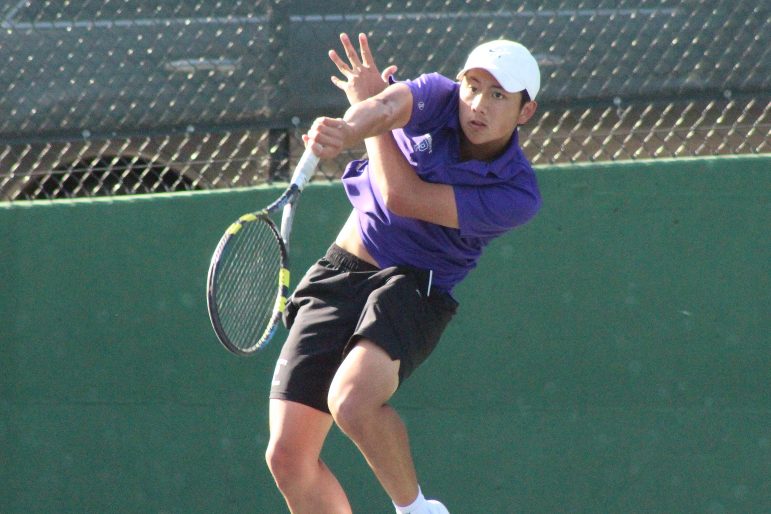 Ethan Pham and Oliver Maxwell lost their opening match to Conlin and Morris, 6-4, 6-3. Pham and Maxwell then ran through the consolation bracket. They defeated Arroyo's Justin Gamit and Andy Truong, 8-2. Then, they beat San Leandro's Dylan Stauffer and Robby Nguyen, 8-1, followed by a win over De Labrouille and McCall, 8-3.
That earned them a berth in the consolation championship, where they downed Castro Valley's Victor Kindinger and Keegan Shirley, 6-4, 7-5.