San Francisco District Attorney Chesa Boudin announced Thursday the lodging of 18 felony charges against a Southern California lawyer who allegedly threatened Bay Area small businesses with lawsuits under the Americans With Disabilities Act.
Kousha Berokim of the law firm Berokim & Duel in Beverly Hills allegedly told the business owners that he represented a blind client and would sue the businesses for website accessibility violations if they did not pay him, prosecutors said. Berokim's statements were false, according to the District Attorney's Office, because he had no actual intent to sue and in fact did not sue the businesses who refused to pay him.
Berokim was charged with 14 counts of grand theft by false pretenses, three counts of attempted grand theft by false pretenses and one count of grand theft from an elder. The elder was the 89-year-old owner of Chinatown Kite Shop.
In a brief interview Thursday afternoon with Bay City News, Berokim said that he has a long history of representing clients with disabilities and that he stands by his work. He vowed to fight the indictment. He called the charges a "publicity stunt" and said they were rushed so that the district attorney could get them out before his pending recall election. An attempt to recall Boudin is on the ballot in San Francisco on June 7.
The district attorney's announcement follows the highly publicized lawsuit filed last month by Boudin and his Los Angeles counterpart George Gascon against the Potter Handy law firm in San Diego. Potter Handy represents a number of prolific ADA litigants who bring suits alleging that they have encountered barriers to accessibility at stores or restaurants.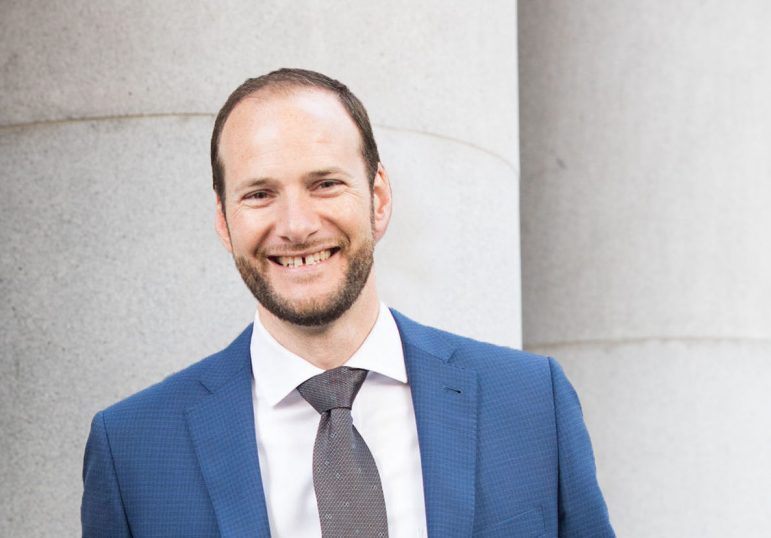 The district attorneys' suit alleges that Potter Handy's clients make false allegations in order to support their legal standing to sue in federal courts. Potter Handy attorneys were allegedly aware of the false statements by their clients and filed the lawsuits anyway. Potter Handy disputes those allegations.
Boudin's office has not alleged that there is any connection between Potter Handy and Berokim, and the lawsuit against the former is a civil matter not a criminal one as in the case of Berokim. However, Potter Handy, like Berokim, has charged that the suit against them was brought for political reasons.
In an interview on Monday, Boudin's chief of staff Kate Chatfield reacted sharply to Potter Handy's suggestion that the action against Potter Handy was brought for political reasons.
"That's just absolutely inaccurate. We were approached by victims of these lawsuits almost a year ago and have been investigating. Other county district attorneys around the state have been investigating and even filing cases against serial filers, whether Potter Handy or other law firms. So that accusation holds no water," Chatfield said.
The lawsuit against Berokim grew out of an investigation Boudin announced last summer after a wave of ADA suits against small business owners in San Francisco's Chinatown neighborhood. At a July 2021 conference, Boudin announced that he would launch an investigation into the Chinatown ADA filings.
"We will not tolerate fraud or abuse of legal process," Boudin said. "We will stand with our small businesses."