Planners' spirits are especially high this year, as the eighth annual Bay Area Book Festival gears up to bring nearly 100 events to indoor and outdoor stages throughout the coming weekend. That's because the Berkeley-based literary extravaganza — the largest such festival in Northern California — is finally returning, after two pandemic-plagued years, to letting participating authors and their readers meet and greet in the flesh, at 11 different locations in the downtown area from 11 a.m. to 5 p.m. Saturday and Sunday.
Admission is free for the outdoor events, and tickets for those indoors will be $15 for a weekend pass or $12 for guaranteed seats to an individual event, with $20 weekend and $5 per event streaming passes available for those who cannot attend in person. Masks and proof of vaccination are required indoors; find more information at https://www.baybookfest.org/.
We are heartily recommending the weekend pass route, as there are intriguing authors in every genre imaginable who are booked to explain themselves to us. Here are five such highlights: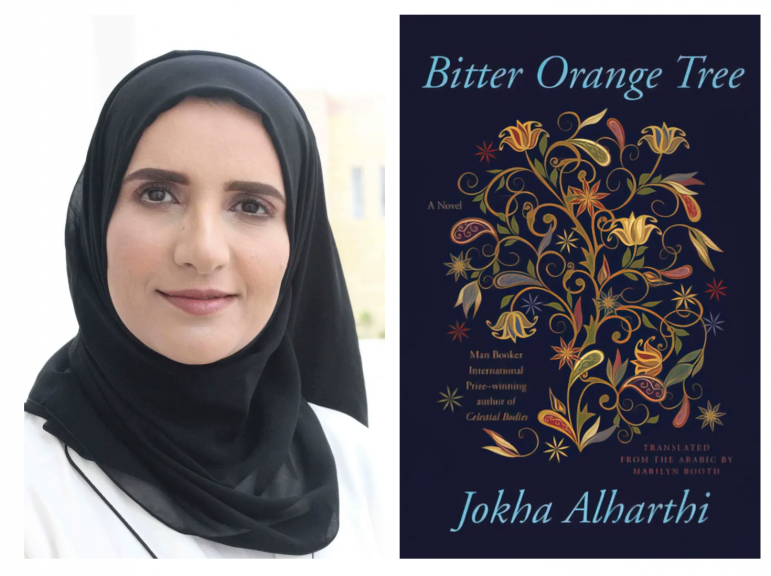 ---
Omani author Jokha Alharthi, winner of the 2019 Booker International Prize for her novel "Celestial Bodies" and, amazingly, the first Arab author to do so, has a new novel out in a few days (May 10).
"Bitter Orange Tree" (Catapult, 224 pages, $26) revolves around Zuhour, an Omani university student in Great Britain, as she tries to both grapple with her past on the Arabian Peninsula and envision a future in which she can be fully empowered.
Interviewer John Freeman engages her in conversation from 11 a.m. to 12 p.m. Saturday at the Goldman Theater in the Brower Center, 2150 Allston Way.
---
"The Fierce Voice of Nature" is the chosen international theme, as Marie Mockett moderates a panel of authors from Spain, Norway and Japan.
Catalan author Irene Solà's startling first novel, "When I Sing, Mountains Dance" (Graywolf Press, $16 softcover, 216 pages), opens with thunderclouds armed with lightning bolts doing the narration and gets even more fascinating and bizarre from there on.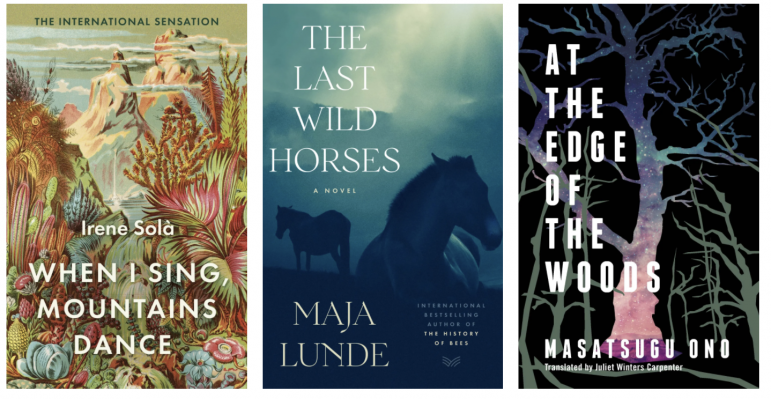 Norwegian author Maja Lunde has already won acclaim for the first two novels in her Climate Quartet, "The History of Bees" and "The End of the Ocean." Now comes "The Last Wild Horses" (HarperVia, $27.99, 448 pages), which takes us on a wild ride from 1881 St. Petersburg to 1992 Mongolia to 2064 in Norway in a battle on behalf of the planet.
Masatsugu Ono's "At the Edge of the Woods" (Two Lines Press, $16.95 softcover, 184 pages) is a hair-raising little novel set in an unnamed country where a three-member family, just settling in those woods, begins to hear and see things that are unnervingly unnatural.
The panel takes place from 12:30 to 1:30 p.m. at the same location as above. (Grab your seat and stay there!)
---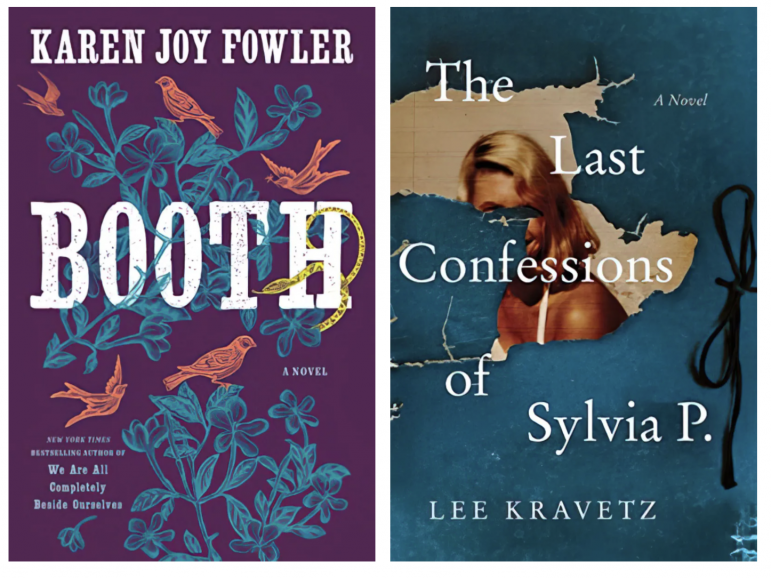 The inimitable Karen Joy Fowler, the prolific Santa Cruz author known for "The Jane Austen Book Club" and the unforgettable, Booker-nominated "We Are All Completely Beside Ourselves," has a history of digging into real lives for her art, as she is doing now with "Booth" (G.P. Putnam's Sons, $28, 480 pages). Her new novel reimagines the life of Abraham Lincoln's assassin in the context of his extended theatrical family.
San Francisco author Lee Kravetz also mines the experiences of a tragic real figure in his novel "The Last Confessions of Sylvia P." (Harper, $25.99, 272 pages), based on a chapter in the poet Sylvia Plath's life.
The two will be featured in a "Writer to Writer" exchange on their methods at 2:30 p.m. Saturday in the Berkeley City College Auditorium, 2050 Center St.
---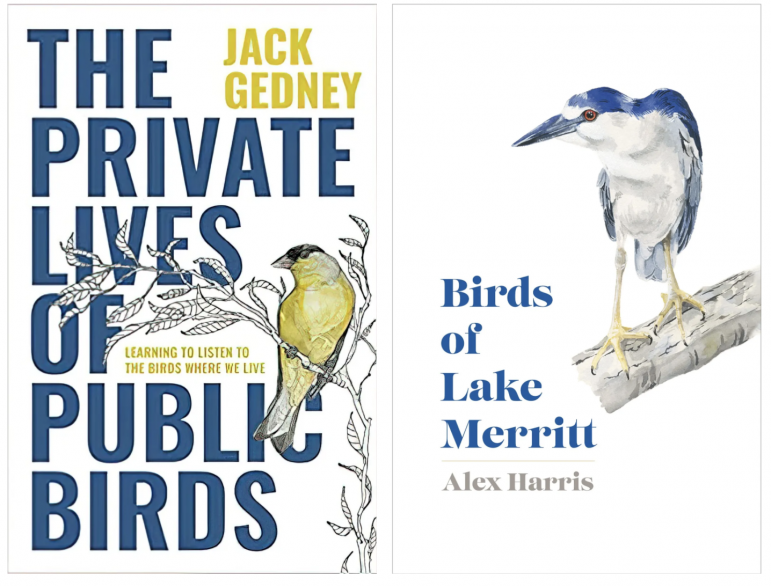 To delight both the fledgling and accomplished birders among us come two Bay Area authors who are undeniable avian experts. Marthine Satris will be moderating a lively discussion with Jack Gedney, author of "The Private Lives of Public Birds" (Heyday, $26, 224 pages) and Alex Harris, author-illustrator of "Birds of Lake Merritt" (Heyday, $25, 80 pages) at an 11 a.m. session Sunday in the Brower Center's Goldman Theater.
In his 15 essays on individual species, Gedney can teach us not only how to recognize their songs or calls but also help us interpret what they're singing about! Novelist Amy Tan, who owns more than 100 bird books, says she has put this one near the top of her list. Harris' gorgeous little field guide takes note of those goopy geese around the lake, but also more than a dozen other waterbirds, including the startlingly orange-eyed black-crowned night heron — the city of Oakland's official bird.
---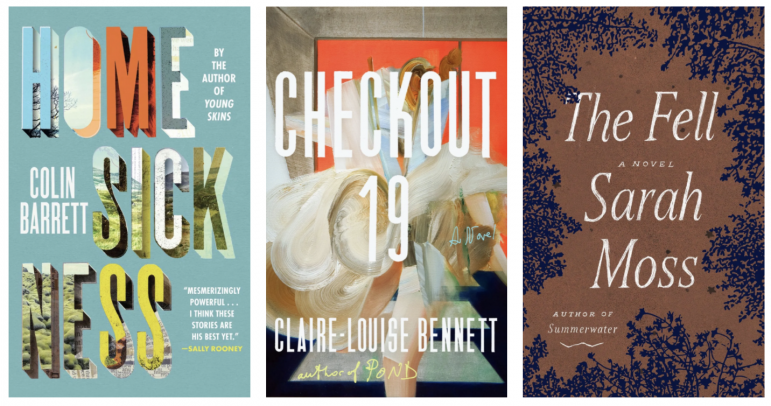 For as tiny a place as the Emerald Isle is, it has produced a great outpouring of fine literature. That tradition is continuing, as the festival's "New Writing From Ireland" session moderated by novelist Rosemary Graham will amply demonstrate at 11 a.m. Sunday in the Magnes Auditorium, 2121 Allston Way.
Colin Barrett, whose story collection "Young Skins" captured numerous international awards, including a National Book Foundation 5 Under 35, is back with "Homesickness" (Grove Press, $27, 224 pages), another anthology also based in his native County Mayo and shot through with his now trademark blend of pathos and humor.
And Claire-Louise Bennett, whose short-story collection "Pond" was shortlisted for the Dylan Thomas Prize, is back with "Checkout 19" (Riverhead, $27, 288 pages), a novel critics are labeling "masterful" about a grocery store clerk unraveling the powers of her imagination. Author Roddy Doyle comments: "I fell into 'Checkout 19' and didn't want to climb back out."
And from prize-winning author Sarah Moss comes "The Fell" (Farrar, Straus and Giroux, $25, 192 pages), a taut but revelatory short novel about a woman whose impulsive walk to escape lockdown turns problematic. "Room" author Emma Donoghue, well-acquainted as she is with tension and confinement, declares "I gulped down 'The Fell' in one sitting."
---
The 2022 Bay Area Book Festival takes place from 11 a.m.-5 p.m. Saturday and Sunday in downtown Berkeley. For tickets, information and COVID guidelines, visit https://www.baybookfest.org/.