Family: Heather Chan, Tony Swei, Eva and Mikey Swei
Pet: Emma
Age: 14 months
Breed: Bernese Mountain Dog
Adoption story: Heather was resistant to getting a dog for many, many years until she met Gracie at the pottery studio. Gracie came up to her and was so sweet and friendly we decided to adopt a dog of the same breed. Emma came from Arizona. She flew out in the same crate as her sister and we picked her up from the airport at 7 weeks old. Her sister went to another family in Marin, and we took Emma home. Emma and Gracie, the dog that inspired us to get Emma, have regular sleepovers and are now best friends.
Likes: Emma loves people, other dogs, and liver treats.
Dislikes: Having her ears cleaned.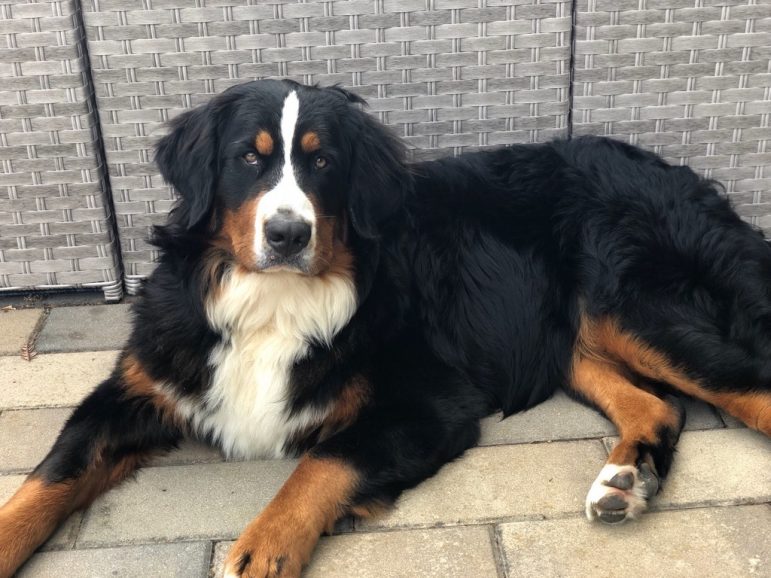 Interesting facts:
Emma loves going to see the vet because she gets to meet new people and dogs there.
When we weren't looking, Emma ate half of Heather's birthday cake and only crumbs were left on the plate. She also ate Eva's bacon.
Anything else? We love having Emma as part of the family. She has brought out another side of us, keeps us centered and sane during these crazy times, and has introduced us to new doggie friends and their owners in the neighborhood.