Eight new COVID cases were reported over the weekend, according to Alameda County Health Department's COVID-19 dashboard. COVID case counts in Piedmont stood at 864 on Tuesday, up from 856 on Friday.
(The county often adjusts numbers up or down as they reconcile their data every week, so that number may change. Also, the wide use of at-home testing may skew the actual case numbers if infected individuals opt not to take PCR tests recorded by the county.)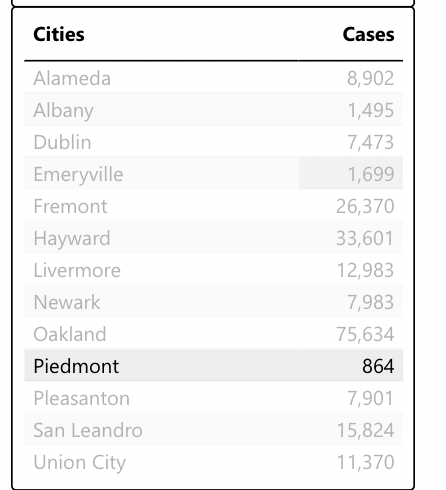 After a week of no reported student and staff cases, PUSD saw a slight uptick in schools: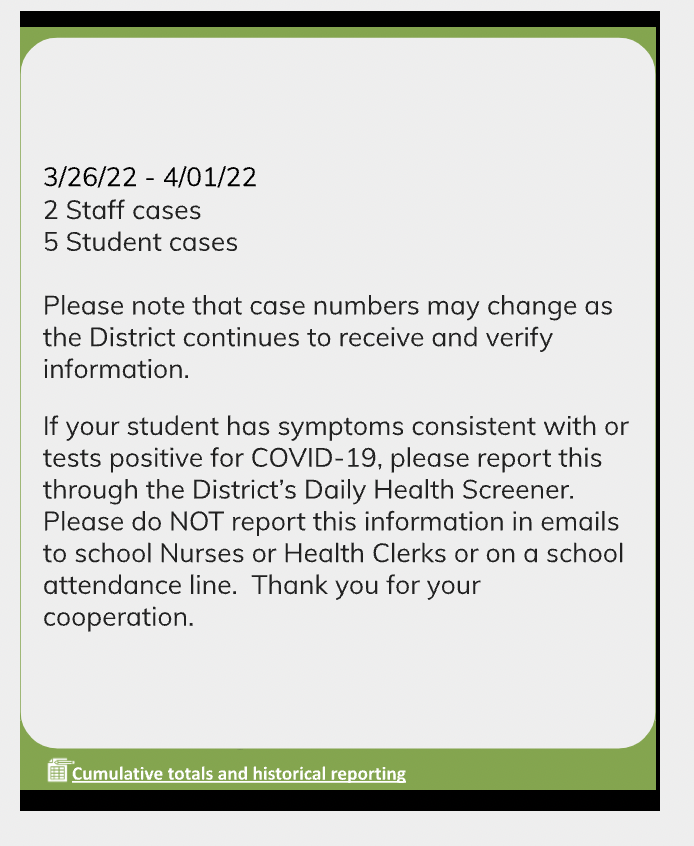 In an email to PUSD families on April 4, the district said it would be distributing rapid antigen home test kits to students on Thursday before spring break. Families are asked to test students and upload results Sunday evening or Monday before school. The voluntary program is sponsored by the California Department of Public Health.