Piedmont community member Eric Havian, on behalf of a group of local Brady United Against Gun Violence leaders, gave a presentation to the Board of Education on Wednesday night regarding ways the school district could communicate with Piedmont parents about gun safety. Other members of the group's regional leadership council include Jeff Bleich, Kira Dahlgren, and Steve Roland. They have been collaborating with Piedmont Police Chief Jeremy Bowers and PUSD Superintendent Randy Booker over the last several months, according to the superintendent.
Havian's presentation was timely, given a recent gun threat reported at the high school and news that gun violence overtook car crashes in 2020 to become the leading cause of death in children and teens, according to a new report by the University of Michigan published in the New England Journal of Medicine on April 20. Research from UC Davis shows two thirds of California gun owners with children do not store guns safely, Havian told the board.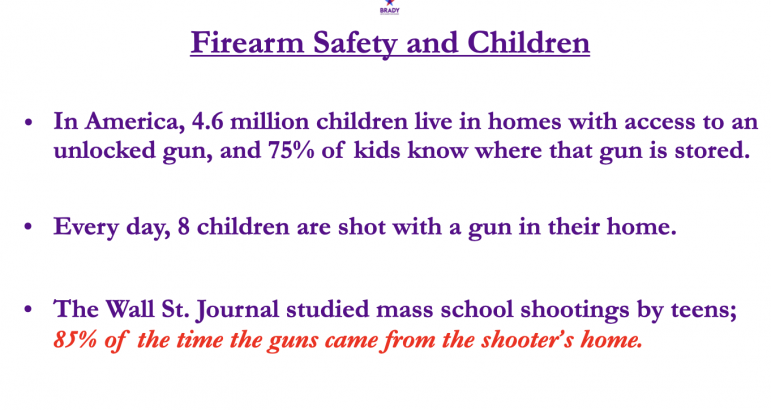 The practical communications efforts the group was asking PUSD to consider included sending a one-page email to families about gun safety and how to help if someone is in crisis; and adding similar messages to PUSD school bulletins and back-to-school communications. Other longer term suggestions include adopting the Brady campaign's "Asking Saves Kids" program (normalizing parents and caregivers asking about gun storage and safety where their kids play) and asking parent clubs to schedule gun safety talks.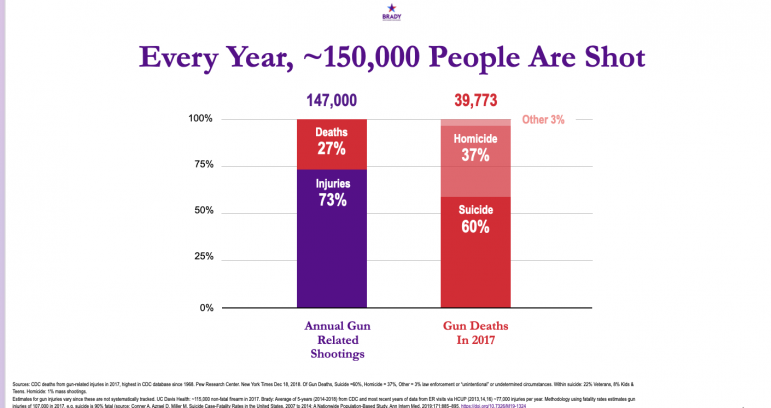 Havian and Chief Bowers also highlighted the importance of raising awareness of Gun Violence Restraining Orders (GVRO) — a measure that allows family members, household members, some employers, colleagues, teachers, and law enforcement to work with courts to temporarily remove guns and prevent the purchase of new guns by individuals who pose a significant risk of harm to themselves or others. Bowers told the board that the department has implemented two GVROs over the last couple of years. "If there is something concerning about a gun in the home please come to us." Bowers said. He said the department also has gun cable locks and information on safe gun storage. "We do get a fair amount of firearms that are surrendered to us," he said. "If you can't keep a gun safely stored, come turn them into the police department we'll gladly take them and destroy them." Another reason to keep a gun safely locked up: Burglars are on the lookout for them, he said.
While no action was taken, board members indicated strong support for implementing some of the group's proposals going forward.
Brady United Against Gun Violence is a national nonpartisan, nonprofit organization. Its mission is to reduce rates of gun violence in the United States 25 percent by 2025 using a three-part strategy of litigation, legislation, and education. Read more about the organization HERE.