The last five years have been a good time to be from the Bay. Gone are the days of relying on the televised universes of "Full House" and "Monk," local stations like Soul Beat and movies like "Zodiac" to see our region laid as the loam in which storytellers and their works thrive.
The 2010s have brought us not only a new harvest of Bay Area-based stories but also those made by locals, from Ryan Coogler's "Fruitvale Station" and Boots Riley's "Sorry to Bother You" to the Brad Pitt-backed "The Last Black Man in San Francisco," cartoonist Keith Knight's "Woke" and, of course, the movie-turned-show, "Blindspotting."
Co-creators, featured stars (of the film), producers and writers Rafael Casal and Daveed Diggs have repeatedly expressed, including in a previous interview with Bay City News, how hard it was to bring "Blindspotting" to fruition; it took them nearly 10 years. The Bay is just as much a culture of hustlers as it is a culture of solidarity, and these two former Oakland kids have been quietly paying it forward.
This past weekend, they hosted the second of their semi-clandestine writers salons for Bay Area storytellers looking to break into film and TV writing. Casal spoke with Bay City News about how the salons came about, what they hope to achieve and, as "Blindspotting" Season 2 on STARZ approaches, how important it is for Baydestrians to harness their own stories. The following Q&A has been edited and condensed for clarity.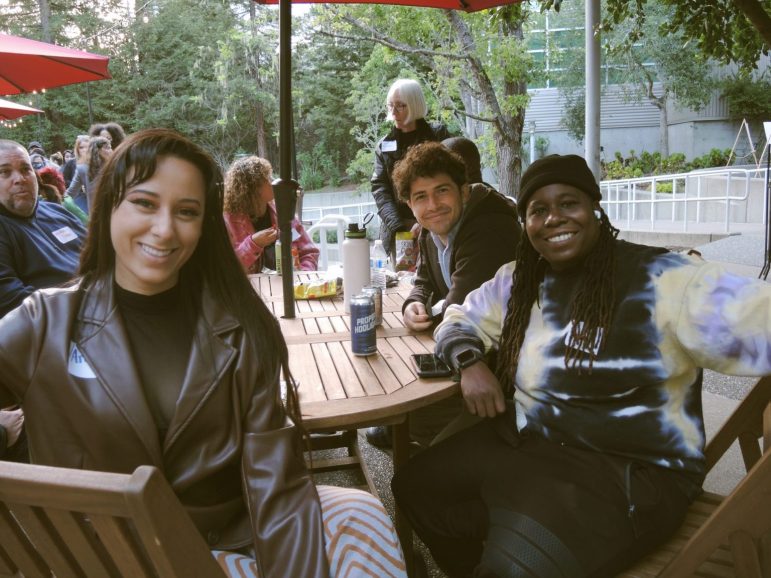 How would you describe the screenwriter's salon and how did you and Daveed come up with it?
Rafael Casal: This is our second one; we did one back in August just for TV writers. I've never found a way to get other writers in the Bay that are doing a similar thing. When I was working on film stuff early on in my 20s, I didn't know anyone else who was even seriously attempting scripts like that because I mean, who gets to make a movie? It's such a big, wild dream to have. And now that we made a movie, and now we're making a TV show, I recognize that it's significantly more real for me. But I was certainly raised in a community where you don't let the screen door slam behind you.
The big thing for us was we should probably make a space where people can get together and, even if it's just to see the other people that are trying and have those conversations, you can exchange some information you can talk about the challenges, the hurdles, and feel in community with other folks. We did this with TV writers earlier in the year and now we're doing it with film writers. I think we'll keep doing it. But it's been a really beautiful experience, and every time, you know, you're just surrounded by other like-minded people that want to tell stories about this place.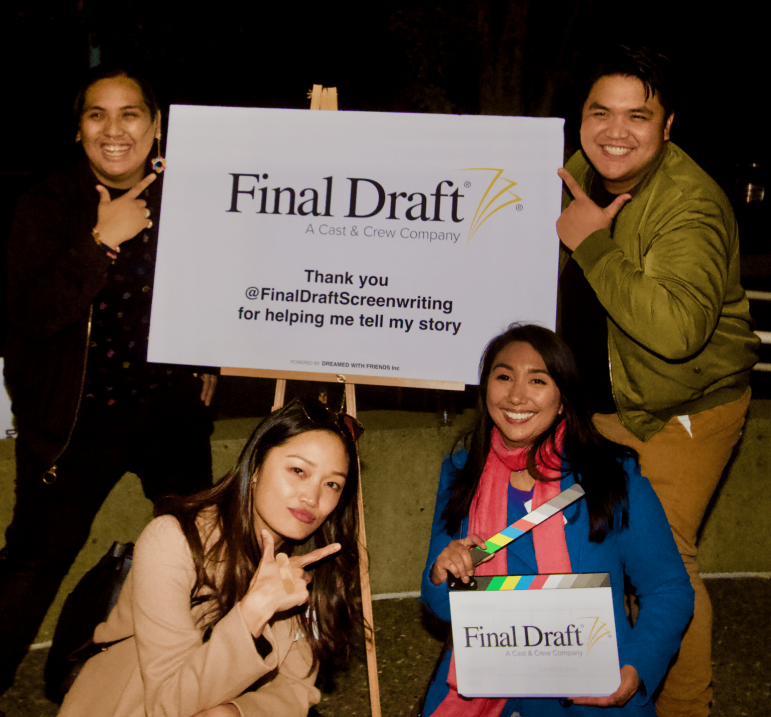 You were recently featured in Larry Madrigal's Bay-centric documentary "We Were Hyphy," where you say that the Bay is somewhat of a cross-pollination of social and political movements and a subsequent "fascinating spectrum" of artists. What do you think it is about the Bay that makes these stories so powerful?
Casal: I always just think about what writers are forced to consider here. If you're from a place that has a very narrow idea of itself, you're just not forced to contend with much outside of that idea. People create really amazing stories about their small town or their city within a very particular lens, but we're just not afforded that simplicity here. By the nature of being from the East Bay or from San Francisco or wherever, you're in too close of proximity with too many different communities to not have to contend with their realities as well, or consider them when you're writing something.
So everything is always going to be either for those folks, or aware of the people that it's speaking to and what the counter argument is going to be; that is a very fascinating way to write and craft a story. The goal is always still to be specific, but specificity is still in consideration of all the variables. That just makes for very interesting storytellers.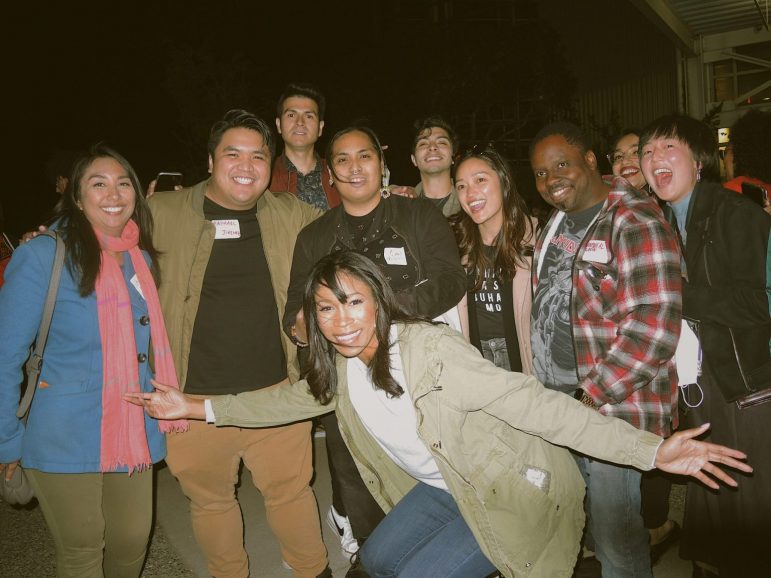 What do you hope participants get out of the salon? Is this the start of a series?
Casal: I think three or four times a year, to have a destination for people, for writers. I was doing this interview with some high school kids, and they were like, "What's your advice for somebody who wants to get in the door?"
The reality is, I never know how to answer that question. Because it's a hack. There's no way to get there. It's like a f—ing trash shoot: You have to climb down. The industry doesn't have doors. So I think it's just trying to create a door that gets other people in the community around a thing.
I take a lot of inspiration from Franklin Leonard, who created The Black List, who's a friend, in watching what he's built. He's created a thing that the industry has to look at. You're hoping that you're creating a space where people can launch off and go into their careers; we can't just do it once. We have to keep doing it so that people find out about it and that it's useful.
We also turn a bunch of people away every time, and we only advertise it a few days before it starts. Hopefully, as we build it, we'll be able to make something bigger and bigger and bigger, and in creating that, we can get some brands to come in and contribute software that we need for writers and spaces that people can write in, screening rooms that people can check out.
We've had a few people just this time around, who are from production companies in LA be like, "Hey, if you ever have writers in the salon that you think are really good I'm always trying to have a meeting." Amazing. So I think the more we promote not only to writers in the Bay, but [also to Hollywood] people who see what we're doing back home, [they] will want to have the direct line to emerging talent. We're trying to create a little bit of excitement around that and see if we can create another pipeline for people getting to get their work made.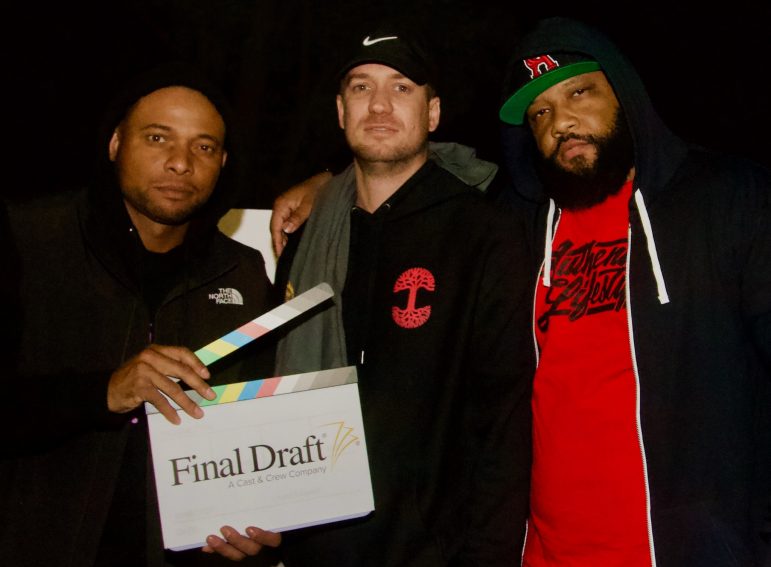 What have you and Daveed gotten out of it, artists who others might say have "made it"?
Casal: I'm just gonna say all the cliches, but you learn that there is no making it, and that you don't know anything. There are no there are no master filmmakers, there's just people who have gotten really lucky and people who haven't. There's always talent, and there's always craft and the mastering of the thing, and by the time you master anything in storytelling, the medium changes.
This second season of "Blindspotting," we changed the way that lighting worked, because the industry, the bulbs and the technology around lighting has fundamentally changed. There's always a new approach, a new method of leadership. Stay hungry and curious and studious, and lead with a sense that you couldn't possibly know what's coming next. It's the same hunger as when you start. I think sometimes we're trying to get to a place where it's not going to feel like that, and the faster everyone realizes that it will always feel like that and that's actually the fuel in your tank to do a good job, the less you'll fight against it, and the more you'll chase that feeling.
In terms of success, there's no success. It's an industry that's freelance, so nothing's promised. We're just trying to be really thankful for the things that we've gotten to do. And if it's over tomorrow, great; it's more than most people get to do. And if we get to do another one even more thankful, and again, you know, let the guilt that it got to be you and not someone else fuel you into creating opportunities for other people.
It's humbling. [You] see how few people get to create art in this way. How can you chip away at the fact that only a few people get to do it, and make it a little bit more equitable? Because when we talk about wanting more stories, we are inherently saying we want more storytellers. It starts with writing. It starts with somebody saying "I have an idea," and then working through it for a decade. You know, without much thank you or money.