Several of the Highlanders' top track and field athletes will be competing at the annual Arcadia Invitational on April 8-9. The meet, widely regarded as the top high school competition in the nation, annually features stars from all over the country.
The Highlanders distance medley team will be looking to post a fast time. Two members had outstanding days at the Stanford Invitational on April 2. Jack Stein broke the school record in the 1,600 meters with his eighth-place finish in four minutes, 14.77 seconds. Cooper Downing later won his heat in the 800 in 1:55.84, good for seventh overall.
"I knew I had it coming through," Stein said. "I had a good workout on Wednesday and I was repping 4:14 pace. I knew I had it (the school record) in me. Still, it's special when a race like this comes around and you're able to compete with some of the top runners that are here. You see their times and you look up to them and all of a sudden, you're in the same heat with them and the dude's right in front of you, so it's really cool."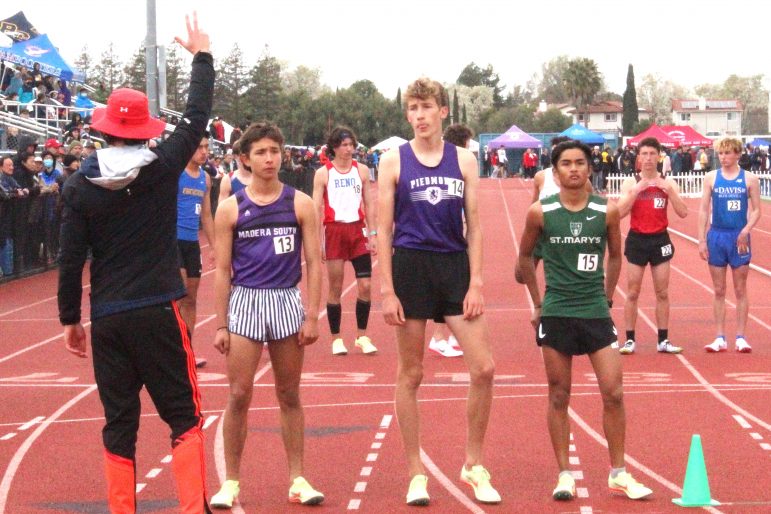 Stein said big invitational races always come out very fast.
"I never want to race for a time, I'm always racing for position," he said. "I always try to put myself in a position to win. Coming around the third lap, I made a move to get up with the lead pack and I felt that was the right decision because they were able to pull me through that third and fourth lap and get me to the PR today."
Added Piedmont coach Jeanine Holmlund, "This was amazing. (Stein) had to decide to go with the pack. He had to speed up. Had he not done that, he wouldn't have ended the way he did. He needed that. He needed to run with them. And he pulled that off."
Stein will run in the open 3,200 on April 8, then come back with his teammates in the Distance Medley Relay on April 9. The latter race will likely have great teams from all over the U.S. Downing will lead off on the 800-meter leg, followed by Stein running 1,600, Christian Taylor at 1,200, and Parker Long at 400. The group ran a school-record 10:31.67 at the Castro Valley Invitational on March 26.
"We have a super-strong team," Stein said. "Track, it's not a team sport, it's not like cross country where it's a team sport. These guys, we're so close. We're always cheering for each other. I ran my race (at Stanford) and I looked at my phone and all of them were spamming me with texts, super-happy for me. To have a DMR where it's a team race is so fun because it feels like you're back in cross country, it feels like you're working towards a goal as a team and that's what I love about running."
Said Downing, "I'm super-excited for Arcadia. Last weekend, we ran a school-record in the DMR. Jack just PR'd in the (1,600), I just PR'd in the 800, so I think we're looking to break our record again next weekend."
Downing ran a personal-best by two seconds in the 800.
"I'm really happy with that," he said. "Our first lap was really slow, it was 59.5. So I didn't have hopes coming through that that I was going to get a PR. But with 300 to go, Timothy Keller from Berkeley came around really fast and I was able to just stick behind him and outkick him at the end."
Keller was second in the heat in 1:56.09.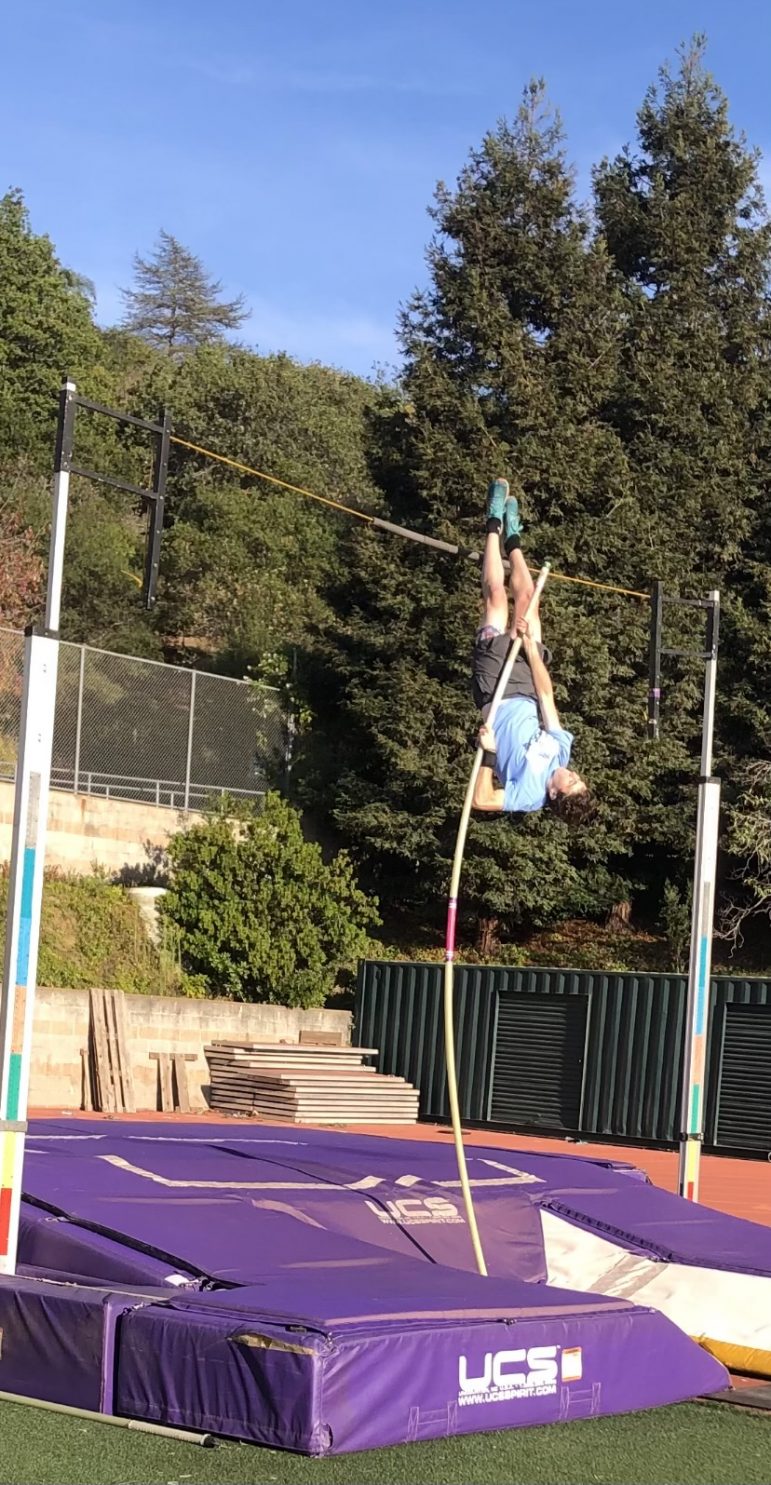 Piedmont's Parker Terrill tied for second in the pole vault at Stanford on April 1, clearing 13 feet, 9 ¼ inches. Terrill had blasted to a personal-best at Castro Valley with an impressive mark of 15-5.