The Highlanders completed their regular season with a 7-0 sweep over visiting Bishop O'Dowd on April 27.
The Highlanders finish the season 13-4 overall, and 9-0 against West Alameda County Conference competition. The WACC championships run April 29-30 at Chabot College.
Piedmont did not drop a set against the Dragons on senior day, as several players moved around on the ladder. Charlie Lambert defeated Alex Baertsch-Chow at No. 1 singles, 6-3, 6-1.
Lambert injured his back during the season and missed three weeks. Plus, he went to the robotics world championships. He's happy to be back.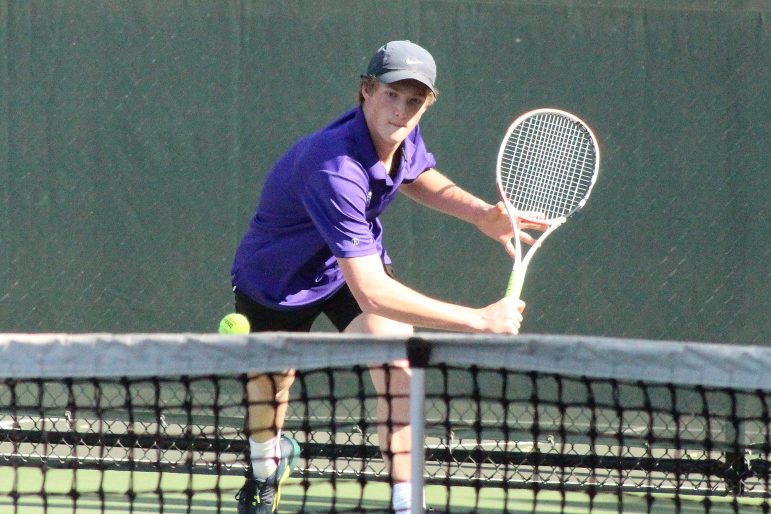 "I missed a lot of the season," he said. "I've been trying to get in matches here and there and play as much as possible. I definitely haven't been playing my best tennis, but it has been a lot of fun."
"I'm getting there. Hopefully for WACC, I'm all good."
Ben Breber moved up to No. 2 singles and beat Colin Sweeney, 7-5, 6-2. Ethan Pham downed Peter Tanaka at No. 3, 6-2, 6-3. Kai Baudendistel, normally on the No. 1 doubles team, beat Elias Cross at No. 4 singles, 6-3, 6-1.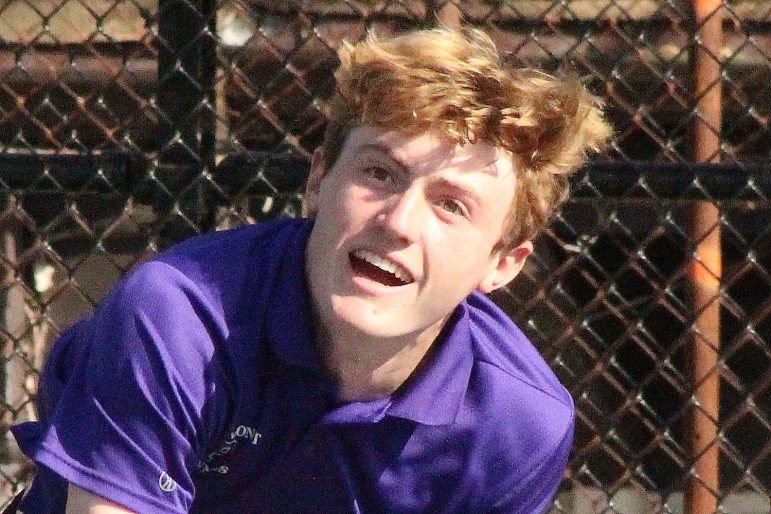 "I think they just wanted to have people play what they wanted to play," Baudendistel said. "I played fine. At the end of the first set I felt a little discombobulated. I'm excited (for the WACC championships). It'll be more fun competition.
"It was a great way to end the year (beating Bishop O'Dowd). I really, really enjoy this team. Out of all four years, this is definitely my favorite."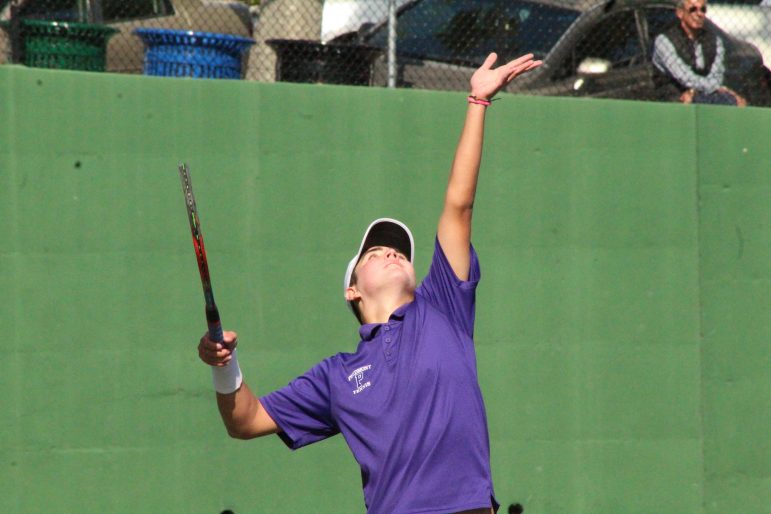 In doubles, Charlie Olcott teamed with Lenni Burchardt (the team's regular No. 2 singles player) at No. 1 and defeated Michael Chung and Max Hamilton, 6-0, 6-1. Carson Hicks and Oliver Maxwell beat Neo Chai and Alex Byrd at No. 2, 6-2, 6-3. Jacob Hsia and Charlie Sullivan won the No. 3 match over Max Schou and Kyle Bunn, 6-0, 6-0.
Piedmont coach Jim Landes said he was happy with his team's season, which included several tough nonleague losses.
"All of those matches were winnable and close," he said, adding that missing Lambert and others in some of those matches might have affected the results.
On April 25, Piedmont played at Castro Valley and came away with a 6-1 victory. Burchardt played No. 1 singles and lost to Ethan Fanh, 6-4, 6-4. Breber took the No. 2 match over Andrew Lottich, 3-6, 6-2, 7-5. Baudendistel defeated Victor Kingdinger at No. 3, 6-2, 6-4. Olcott beat Daniel Lionel at No. 4, 6-3, 6-1.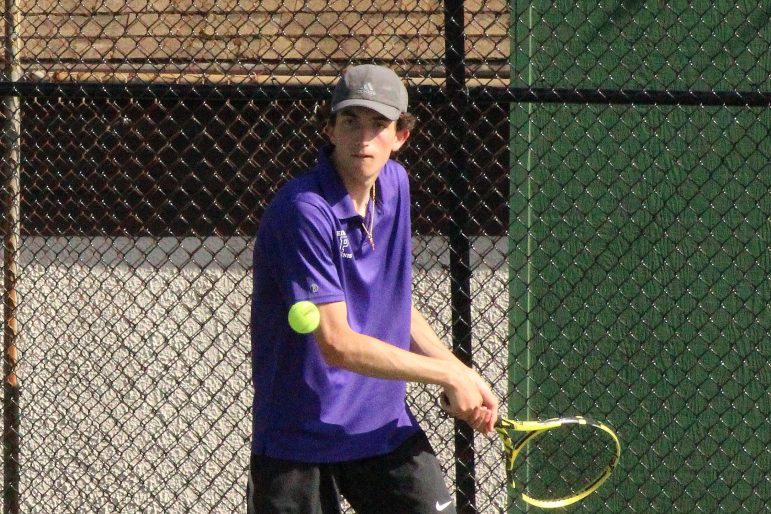 Pham and Monte Imburg won the No. 1 doubles over Josh Kuwana and Keegan Shirley, 6-3, 6-0. Sullivan and Hicks defeated Daniel Priem and Elliott Simon in the No. 3 match, 6-3, 6-1. The Trojans defaulted the No. 2 match.
Photos by Damin Esper