The Highlanders' boys distance medley relay team lowered its school-record time once again when it finished eighth at the prestigious Arcadia Invitational on April 9.
The Arcadia Invitational is widely considered the biggest high school track meet in the country. Athletes from all over the U.S. come to Southern California to compete. This year was a return to normal after the meet was canceled in 2019 and was limited to California athletes in 2020 due to COVID-19. Rated and seeded competition took place on April 8 and the afternoon of April 9. Open events were held during the day and night sessions on April 9. The big names competed in the invitational events during the night session.
The Highlanders' distance medley team of Christian Taylor, Parker Long, Cooper Downing, and Jack Stein came home in 10 minutes, 28.74 seconds. That was about three seconds faster than the school-record time they ran in March. Santiago-Corona won in 10:13.30.
The distance medley consists of a 1,200-meter leg (Taylor), 400 (Long), 800 (Downing) and 1,600 (Stein). It is not included in the California Interscholastic Federation or North Coast Section programs, so the Arcadia Invitational is a default championship in the event.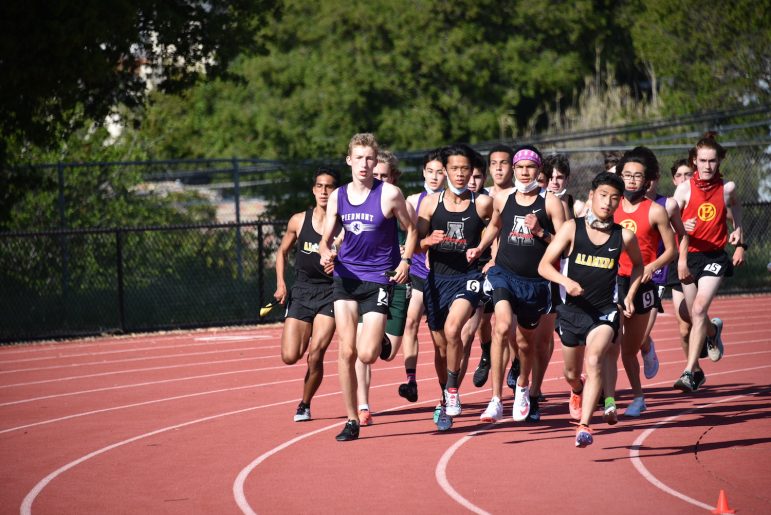 Stein also ran the rated 3,200 on April 8, finishing 12th in 9:12.62. That was a personal-best by almost eight seconds. Stein, a senior, has now lowered his PR by over 27 seconds this season. Isaac Hendengren of Timpview-Provo (Utah) won the race in 9:04.26.
Ellie Black took third place in the girls rated 3,200 on April 8, finishing in 10:46.09. Hayley Burns of Bozeman (Mont.) won in 10:43.38.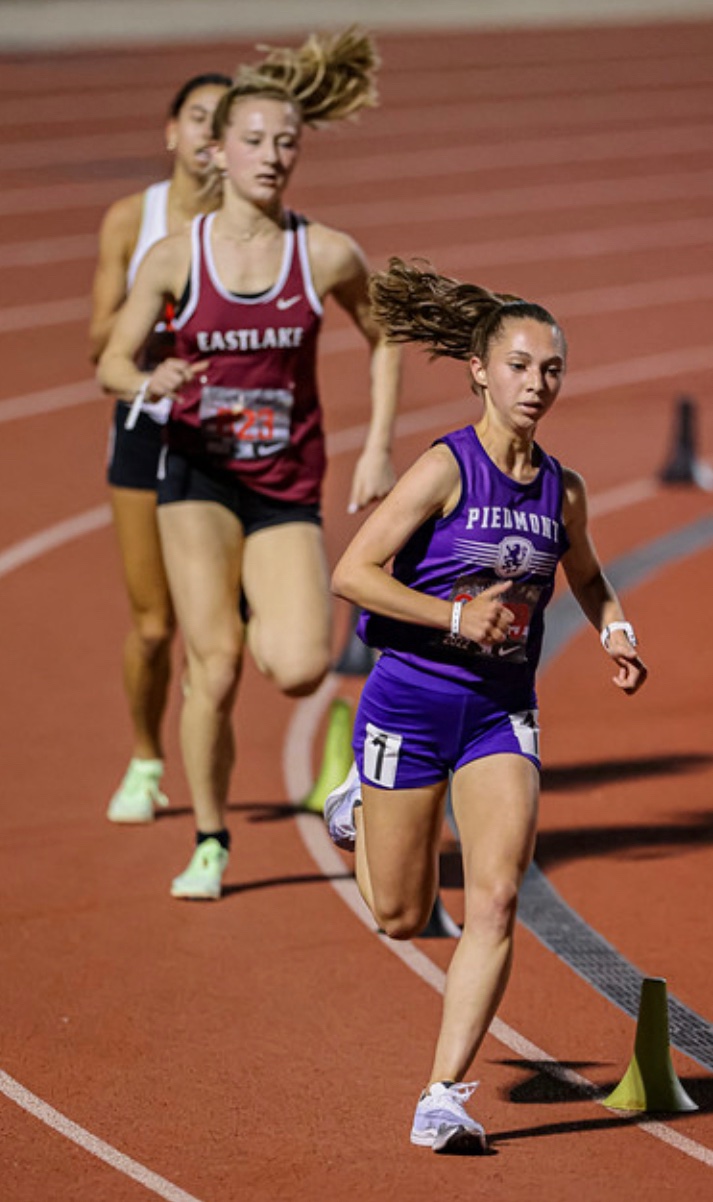 Black's time was also a personal-best. It was the third time she had broken 11 minutes. Per Milesplit.com, she now ranks 31st in California.
Parker Terrill finished tied for sixth in the invitational pole vault on April 9 at 15 feet, three inches. Hunter O'Brien of Roosevelt-Eastvale won the event at 16-9. Terrill missed his three attempts at 15-9, which would have bettered his PR of 15-5.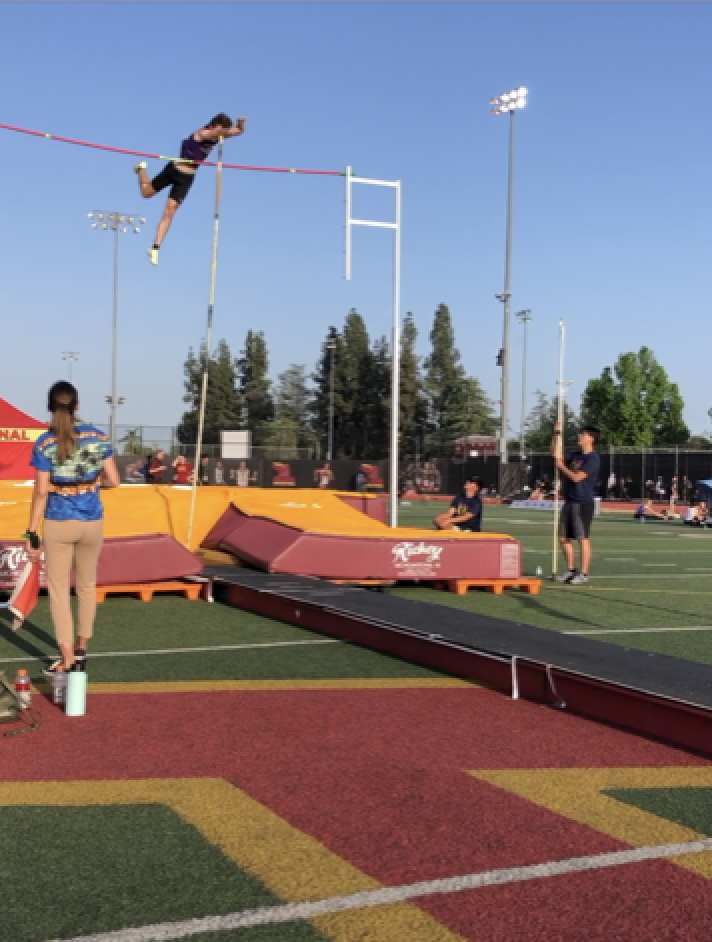 Some of the other highlights of the meet included Mira Costa's Dalia Frijas winning the girls invitational 3,200 in 9:55.50; Servite-Anaheim sprinter Max Thomas sweeping the boys invitational 100 (10.40) and 200 (20.97); and Andre Korbmacher of Squalicum-Bellingham (Wash.) upsetting Jadyn Marshall of St. Mary's-Stockton in the 110 hurdles in a time of 13.84.