The Highlanders closed out their regular season with a pair of wins. Piedmont defeated Berkeley on the road on April 22 in the season finale, 15-11. On April 19, Piedmont beat visiting Acalanes in a nonleague match, 10-7.
The Highlanders finish the regular year at 8-8, and 4-1 in West Alameda County Conference play. They received a first-round bye in the WACC tournament and will face the Yellowjackets, who defeated Washington-Fremont.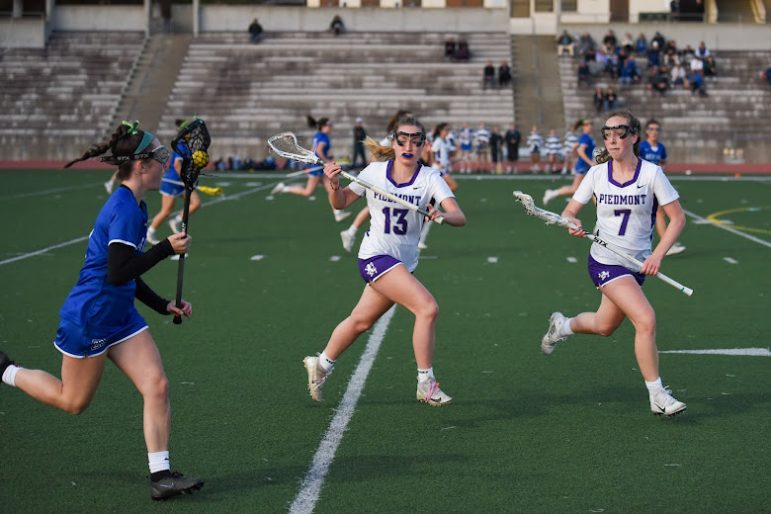 The rematch with Berkeley could be a good one. Katherine Kinne scored seven goals with two assists to lead Piedmont against the Yellowjackets. Elizabeth Ethington had three goals and seven assists. Charlotte Theut had two goals and an assist and Carly Roitblat had two assists.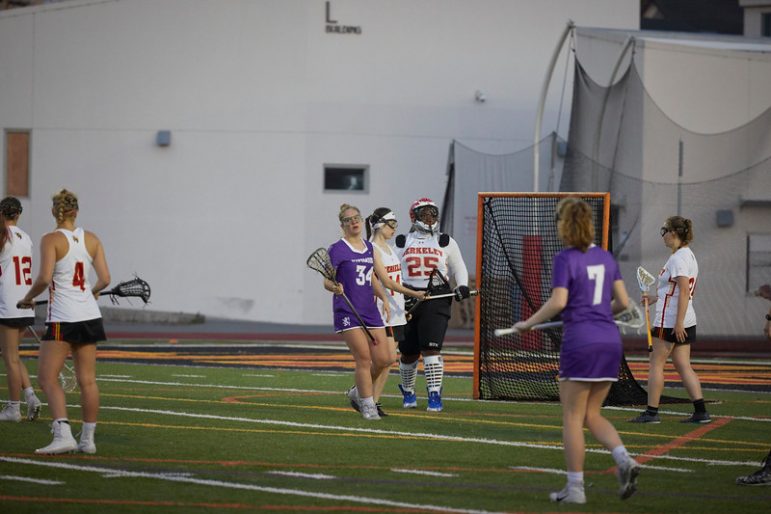 Kate Imen scored five goals and had three assists to lead Berkeley. Maggie Fern added two goals.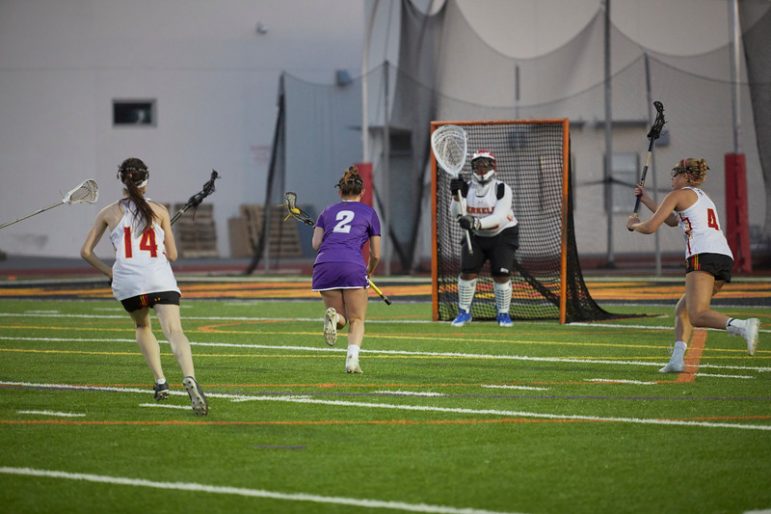 The Yellowjackets took a 5-2 lead in the first half before Piedmont kicked into gear. The Highlanders led 10-7 at halftime.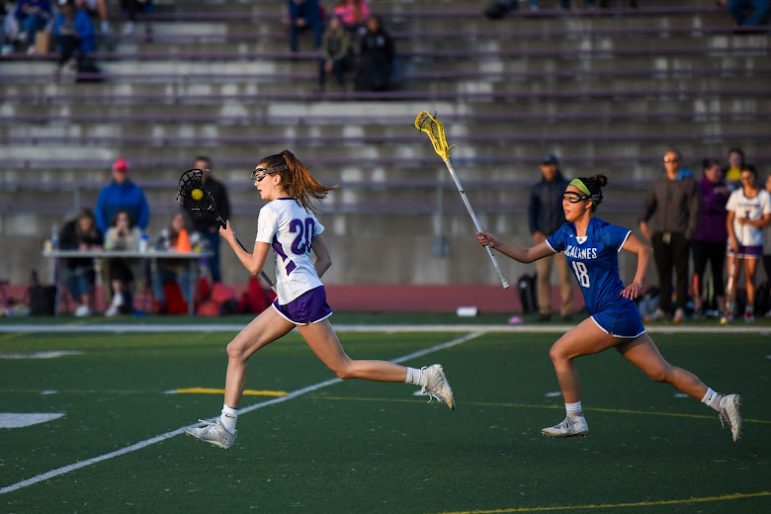 "Berkeley started fast but we fought back, took the lead and never looked back," Piedmont coach Carlton Chan said.
Against Acalanes, Theut led the way with four goals. Kinne and Audrey Mahany scored two apiece. Lulu Milnes had two goals for the Dons.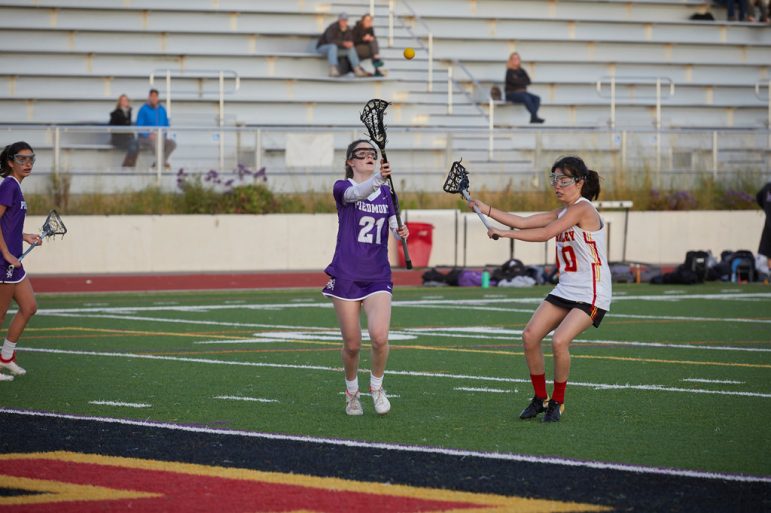 Piedmont took a 7-2 lead at halftime. Acalanes was able to rally in the second half, but the Highlanders withstood the challenge.
Photos by Brian Mahany and Todd Marshburn