The Highlanders recorded a pair of big wins against West Alameda County Conference foes, sandwiched around a nonleague loss to Tamalpais-Mill Valley. The Highlanders also defeated Miramonte in a close nonleague match.
Piedmont beat Miramonte 13-12 at home on March 31. Catherine Kinne and Charlotte Theut each scored three goals for the Highlanders. Kinne's goal with one minute, 54 seconds remaining in the game served as the eventual game-winner.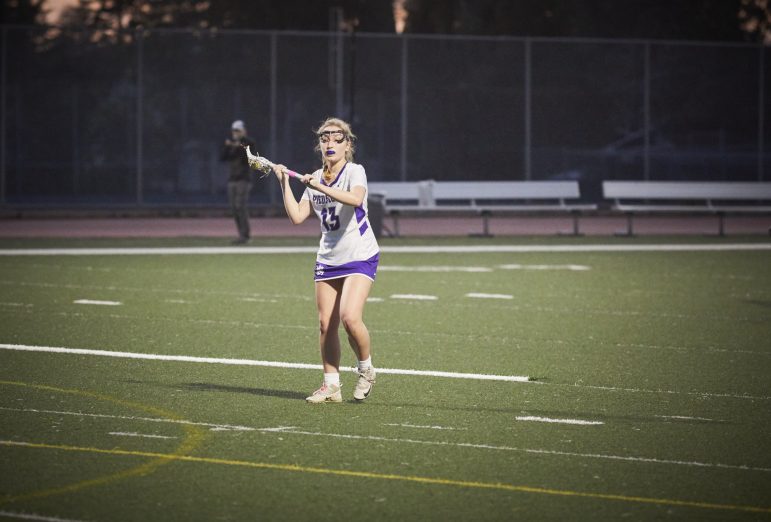 Audrey Mahany and Carly Roitblat each had two goals for Piedmont. Elizabeth Ethington had two goals and four assists. Roitblat also had two assists.
Kate Difranco scored five goals for Miramonte. Lindsay French had four goals and two assists for the Matadors.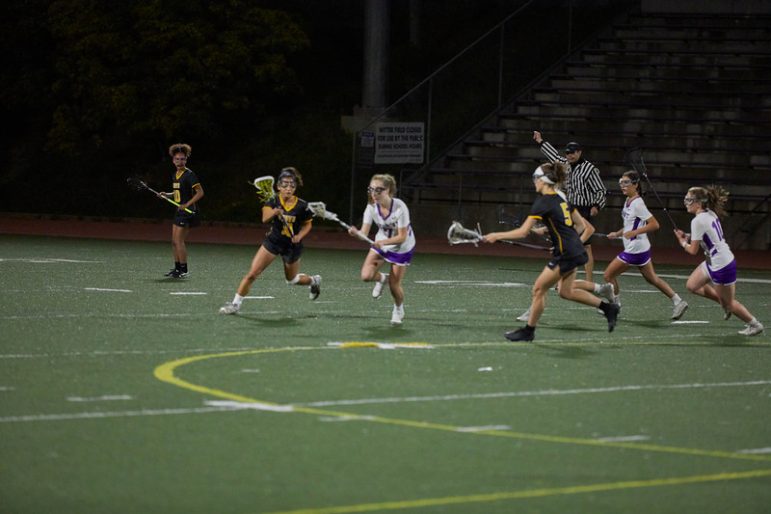 On April 1, Piedmont beat host Newark Memorial, 16-3. Kinne had six goals in the victory. Ethington scored four.
On April 4, the Highlanders traveled to Mill Valley and fell to Tamalpais, 14-9. Molly Ashton led the way for Piedmont with four goals. Kendra Weisman had seven goals for the Red Tailed Hawks.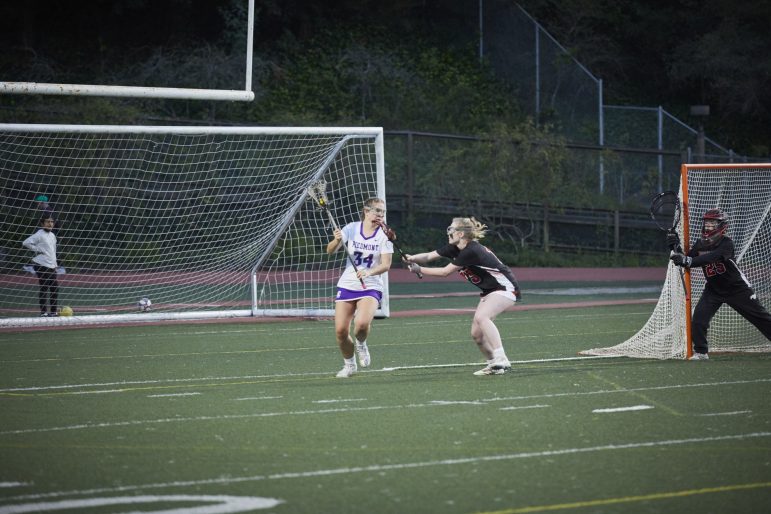 The next day, the Highlanders beat Moreau Catholic at home, 18-0. Kinne had three goals and two assists. Ruby Guzdar, Mahany and Ethington each had two goals.
Photos by Brian Mahany and Todd Marshburn