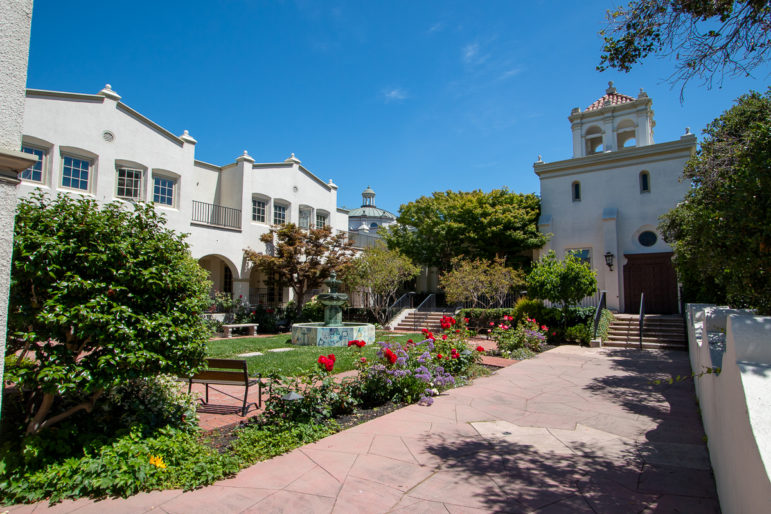 Piedmont Community Church, located at 400 Highland Ave., will offer special services throughout Holy Week, beginning on Palm Sunday, April 10 at 10 a.m.
A Maundy Thursday service begins at 7:30 p.m. on April 14, preceded by a dinner held in Guild Hall at 6:30 p.m. Parents with young families, as well as new members and visitors, are especially encouraged to attend. Cost for the dinner is $15 for adults with a reservation or $20 at the door. $5 for children 10-17 years. Children under 10, free – with macaroni and cheese also available for them. Contact Jean Leahy at Jean@PiedmontChurch.org to attend.
A Good Friday service begins at 7:30 p.m. on April 15.
The Sanctuary will be open 30 minutes ahead of Maundy Thursday and Good Friday services for meditation and reflection.
The church will host two traditional Easter worship services on Sunday, April 17 beginning at 8:30 and 10 a.m
Vaccination (or negative COVID-19 test within 48 hours) and masks required for all services in the sanctuary. Masks will be available at the door.
---
Piedmont Community Church is an engaged, inclusive, interdenominational faith community