The Highlanders were cooking on April 28. Mason Kimball was leading the block on Alameda kills. John Champion and Brayden Day were bumping the ball. Shunji Higashi was setting. Kimball and Wilson Wong were throwing down the spikes.
After several points, Kimball was screaming to the sky, looking every bit the unfrozen caveman volleyball player.
The Highlanders were desperately rallying from down a set in their regular season finale at Alameda. They won the fourth set, then took the lead in the fifth.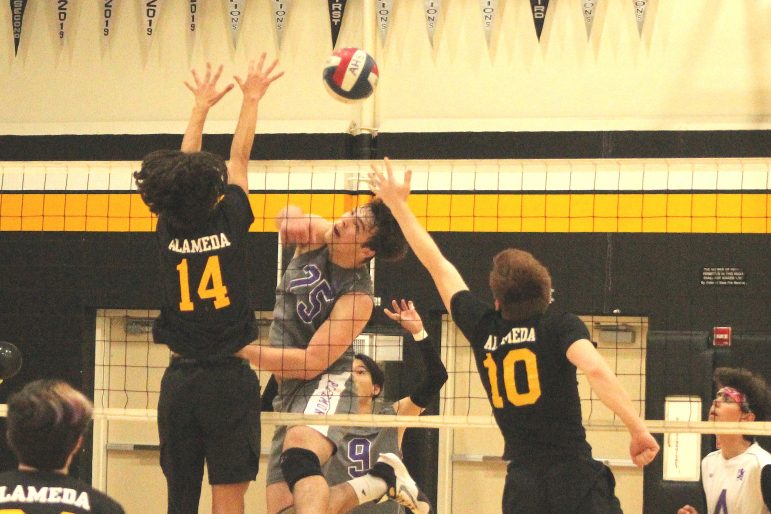 Alas, it was not to be. The Hornets rallied to take a 25-17, 22-25, 25-23, 25-27, 18-16 win. Piedmont will apply for an at large berth in the North Coast Section playoffs, with brackets announced on May 1.
"That was definitely one of the funnest matches we've played all season," Highlander hitter Wilson Wong said. "It would have been nicer to end on a win. We had a feeling like this was meant to be. This is our second chance to cement us for NCS playoffs. We had it. We thought, this is our moment, it was meant to be. It was just difficult to see how it ended this way."
The fifth set was a roller coaster. Piedmont had come back from 24-20 in the fourth set to pull it out, 27-25. Kimball ended it on a service ace, but the rally came on the serve of Champion. Kimball had a huge block for one point during the run.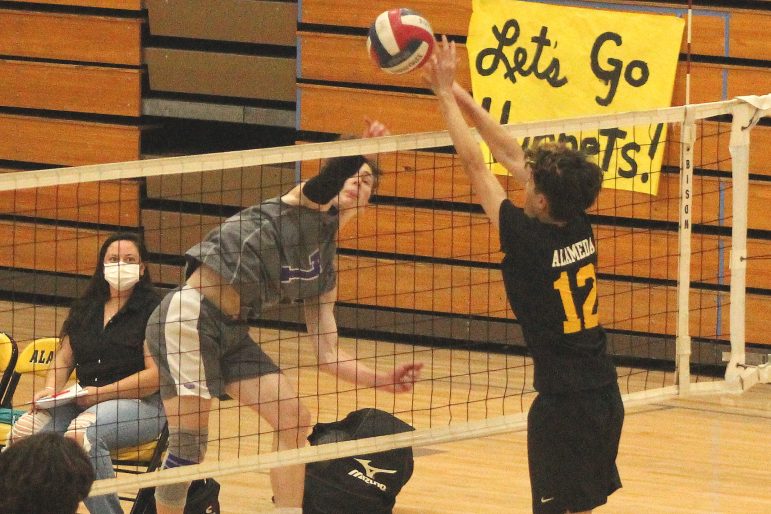 "Mason's killing it," Piedmont coach Mariah Cardenas said. "It's hard to miss him. He's a big body on the court, he knows where to put the balls, he can serve, he can set, he can pass, he can do it all. He's our main go-to kid that we want to keep feeding."
That momentum seemed to carry over. The Highlanders jumped out to a 7-2 lead in the fifth set. A Champion bump fell in for a key point. Wong nailed a spike.
Alameda fought back, however, scoring six consecutive points to take an 8-7 lead. Jakob Reyes had three spikes during the rally. Brandon Wong had a kill and a block for points.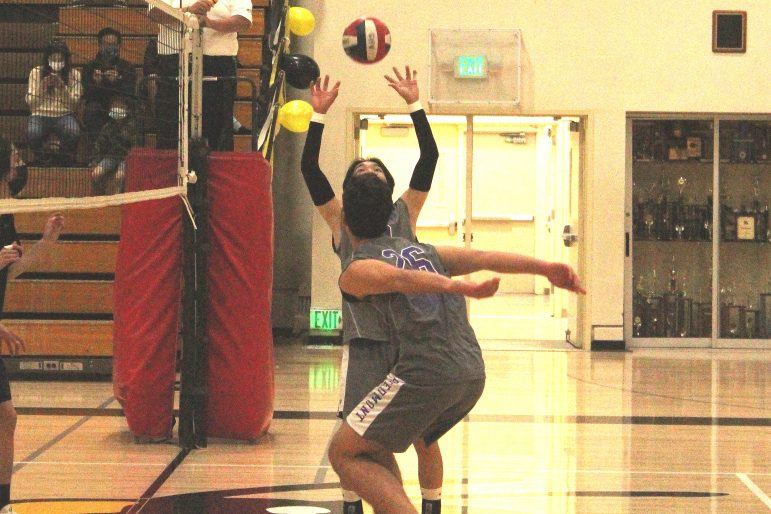 The rest of the set was back-and-forth. On the 23rd point of the set, tied at 11-11, the teams had a fantastic rally, saving kill after kill. Finally, Kimball spiked the ball and won the point for Piedmont.
But Lucas Corrierro answered with a spike of his own for Alameda to tie it back up. Piedmont led 16-15, but a Reyes kill tied it up again. Then, Austin Lee and Wong recorded kills on consecutive points to win the match for the Hornets.
"My heart is racing so fast right now," Cardenas said. "It's crazy the amount of improvement from the very beginning – during tryouts, what it looked like then and what it is now. A lot of our kids had never played volleyball before. It has been an amazing group. They've done such a great job."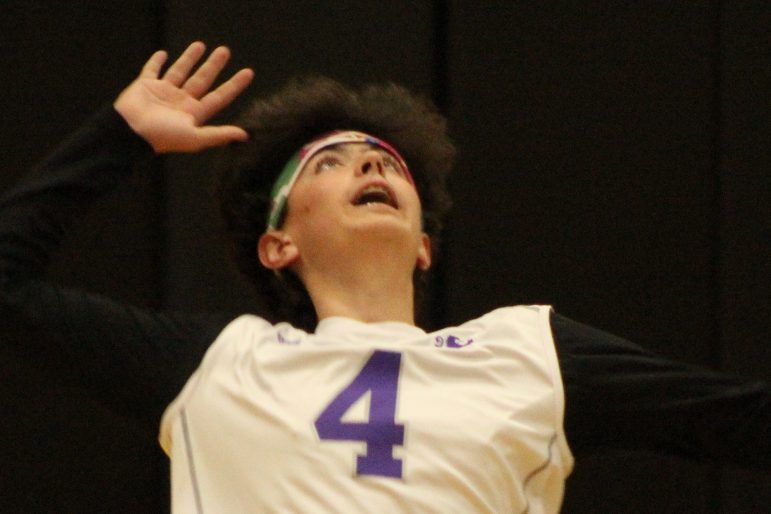 On April 21, the Highlanders defeated Encinal at home on senior night, 17-25, 25-21, 25-22, 25-14. Wong had eight kills and Kimball had five to go along with four aces. Higashi had two aces.
Piedmont is 5-7 pending confirmation of a ruling on a loss at San Leandro on April 27. No officials were available to work the match, so a parent officiated. The Pirates won in straight sets, 25-17, 25-21, 25-22.
According to a team parent and one of the players, the match will be recorded as a scrimmage.
Photos by Damin Esper