The Highlanders lost to a tough Berkeley team twice, swept Hayward, and then dropped a tight five-setter to Arroyo.
Piedmont fell at home to Arroyo on March 31, 25-11, 25-22, 17-25, 21-25, 16-14. Two days earlier, the Highlanders lost at home to Berkeley, 25-20, 25-17, 25-18.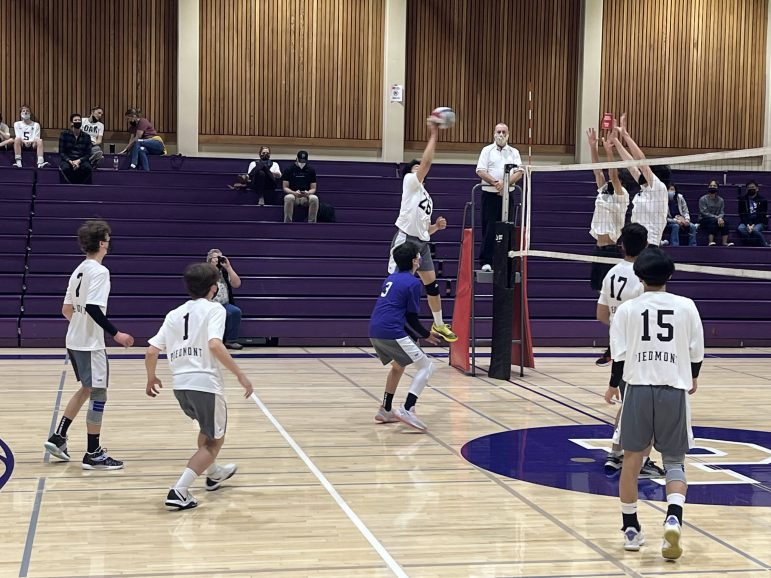 Captain Wilson Wong said, "I was really proud of our Berkeley game. They're one of the big dogs of our division, we were supposed to get demolished in that game but we really, really stood up with them."
Wong noted that much of the Berkeley team plays with Red Rock Volleyball Club, which is where many Piedmont volleyballers now play as well.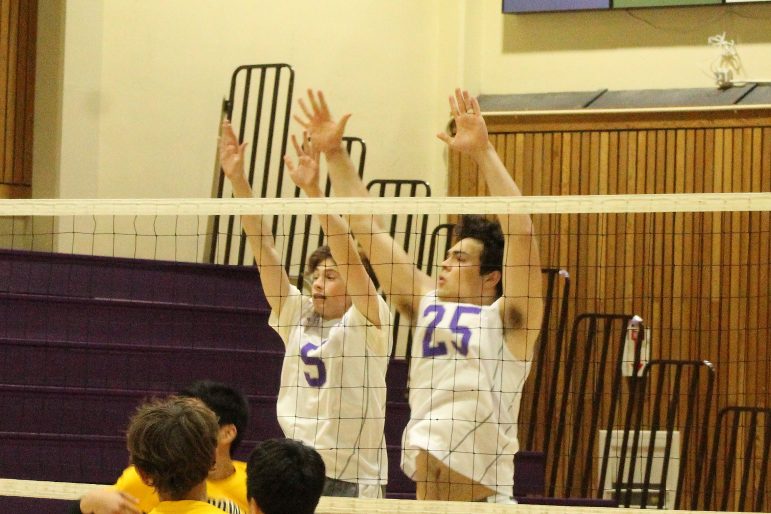 "They are all seniors that start on Berkeley, and are just the best of the best that we always set the standard to and look up to," Wong said.
On March 24, Piedmont defeated visiting Hayward, 25-12, 25-12, 25-14. Two days prior, the Highlanders fell at Berkeley, 25-11, 25-14, 25-18.
"When we played them away at Berkeley, it was a really bad game, not only did the new gym throw us off, but I rolled my ankle, our starting setter Shunji (Higashi) was injured, and we just didn't play how we were supposed to."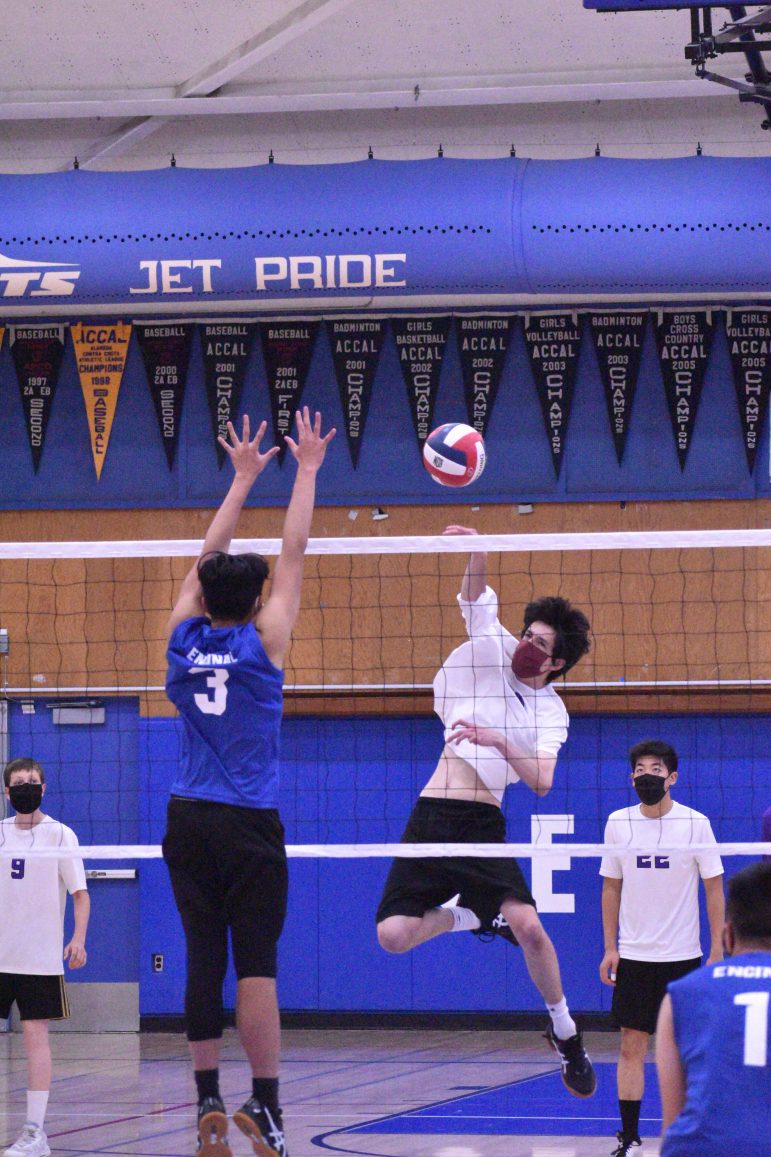 Mason Kimball hit 50 percent in the match and Owen Kelly hit 44 percent. Eric Olaru-Hagen had a pair of aces.