The Highlanders took two more West Alameda County Conference matches, with a non-league loss to University-San Francisco in the middle.
Piedmont defeated San Leandro and Berkeley to move to 6-0 in WACC play. They are 9-2 overall.
On March 24, Piedmont traveled to San Leandro and came away with a 6-1 victory. The only loss came at No. 1 singles, where Ben Breber fell to Elijah Cho, 6-3, 6-0. The Highlanders' top two of Charlie Lambert and Lenni Burchardt did not play.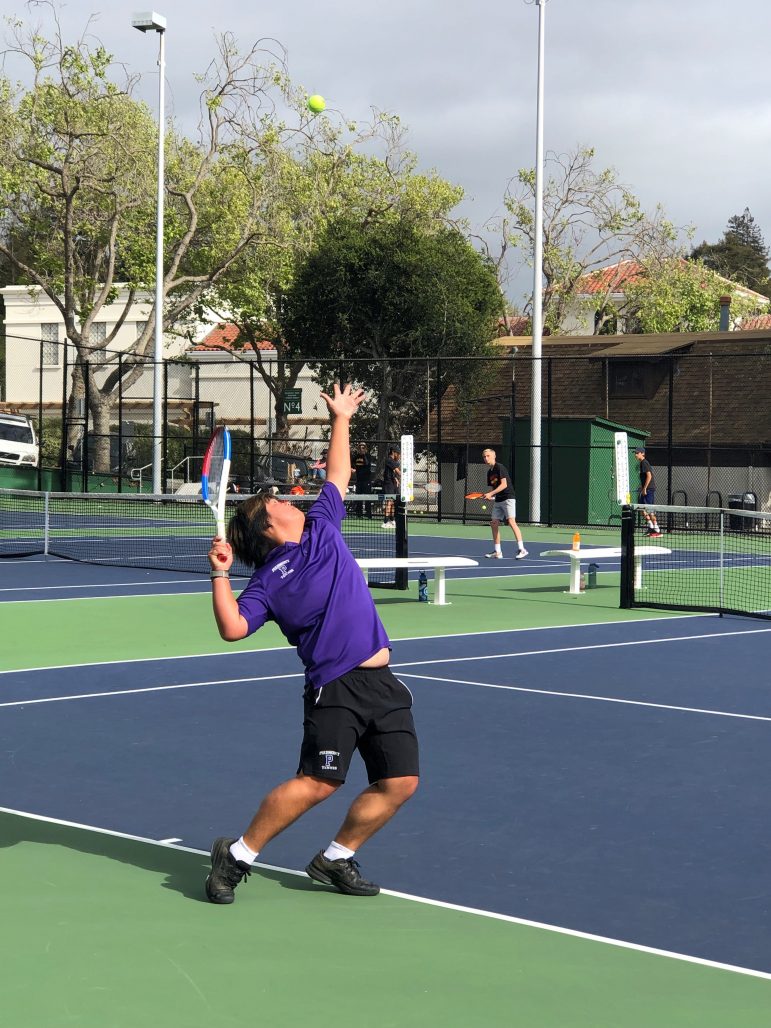 Monte Imburg beat Robby Nguyen at No. 2, 6-2, 6-2. Kai Baudendistel was dominant at No. 3, shutting out Jayden Diggs, 6-0, 6-0. Charlie Sullivan beat Lord Yu at No. 4, 6-0, 6-1.
In doubles, Oliver Maxwell and Brady Colbert downed Tyler Nguyen and Irwin Dang at No. 1, 6-2, 6-2. Carson Hicks and Jacob Hsia beat Darren Lam and Ethan Chennau, 6-0, 6-0 at No. 2. Graham Alban and Nick King did the same to Joshua Savage and Tyler Tran at No. 3.
On March 29, Piedmont beat visiting Berkeley, 5-2, earning a season sweep over the Yellowjackets. Berkeley's points came from Nos. 1 and 2 singles. Leighton Sproul defeated Lambert at the top, 6-4, 6-4, and Michael Alhargzy beat Burchardt, 7-6 (3), 6-4.
Breber returned to his normal slot at No. 3 and defeated Celian De Labrouille, 6-3, 7-5. Imburg beat Joaquin McCall at No. 4, 6-1, 6-2.
Kai Baudendistel and Charlie Olcott took the No. 1 doubles match over Boris Momtcher and Jasraj Dhillon, 6-2, 6-3. Ethan Pham and Colbert beat Max Klujanovsky and Andrew Regan, 6-3, 2-6, 7-5. Sullivan and Graham McWeeny defeated Yanir Charney-Weintraub and Adity Shridhaaran, 6-0, 6-3.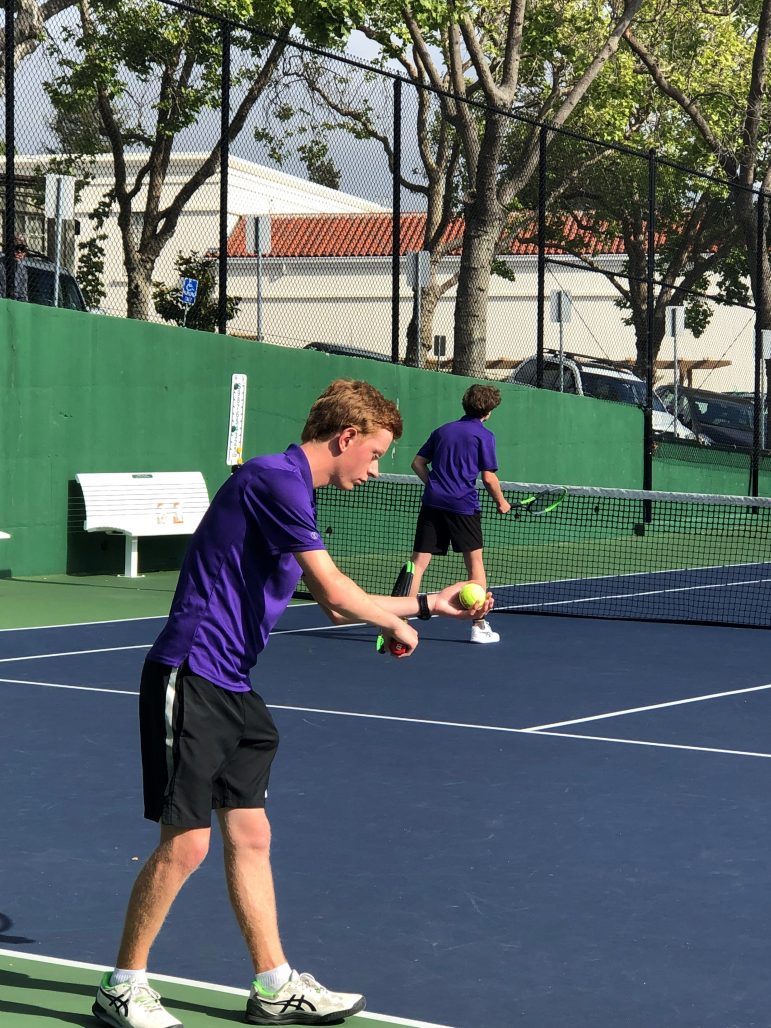 The next day, Piedmont hosted University, annually one of the best teams in the North Coast Section. The Red Devils won, 4-3. The two closest matches were in doubles. At No. 3, Sullivan and McWeeny beat Johan Prejavav and Mike Housa, 6-1, 3-6, 10-8. At No. 1 doubles, it was University's Cole Boaks and Matt Hsu downing Olcott and Baudendistel, 3-6, 6-1, 10-6. Pham and Colbert took the other doubles match over Jay Williams and Henry Pinnee, 6-2, 6-2.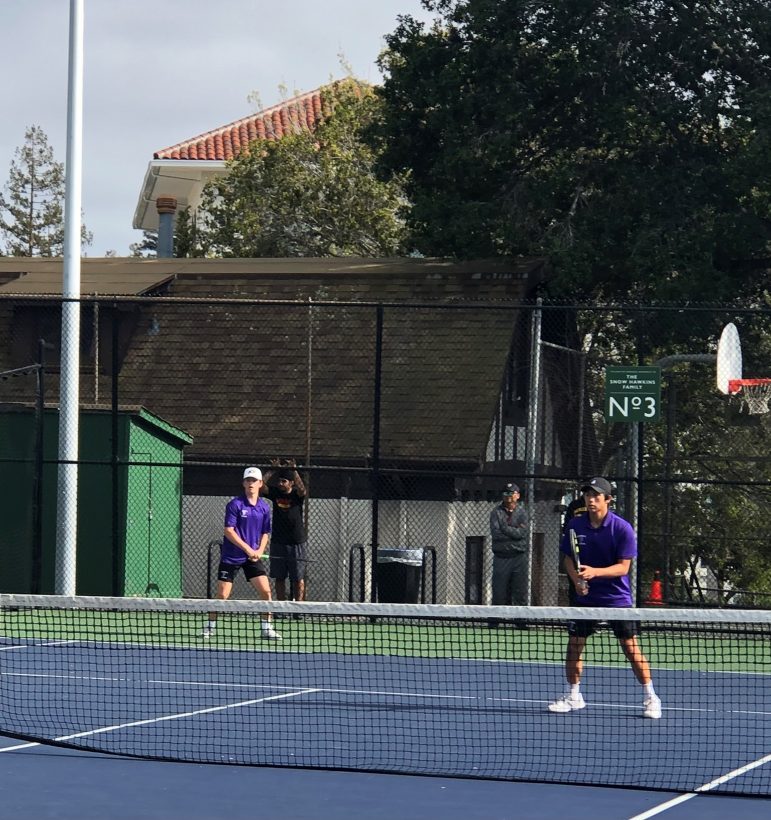 In singles, the Highlanders dropped three of four. Daniel Raviel beat Lambert, 6-2, 6-3. Burchardt lost to Zac Asitiani, 7-6 (4), 6-0. The Red Devils' Ozan Ozturk defeated Breber at No. 3, 6-1, 6-4. Imburg beat Jonas Rosterman at No. 4, 6-1, 6-2.
Photos by Maria Carson Breber