The Piedmont High School boys tennis team moved to 7-0 in West Alameda County Conference play on April 7 with a 6-1 win at Alameda.
The team is off until April 19, when it will play at Lick-Wilmerding-San Francisco in a nonleague match.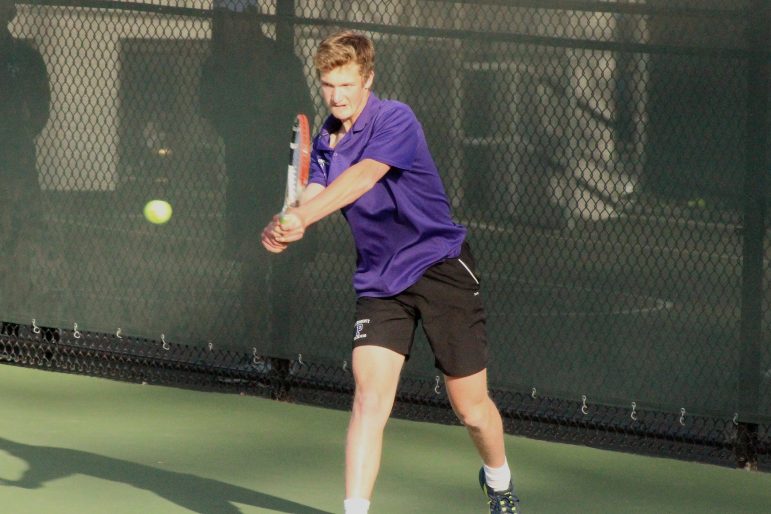 The Hornets' Mason Conlin defeated Charlie Lambert at No. 1 singles to claim Alameda's only point on the day. Conlin won, 7-5, 7-6 (3). Lenni Burchardt downed Julian Manis at No. 2, 7-6, 6-4. Ben Breber beat Yian Pauw at No. 3, 6-0, 6-0. Ethan Pham did the same to Caleb Wong at No. 4.
In doubles, Charlie Olcott and Kai Baudendistel defeated Erik Hong and Aidan Boscovich, 6-4, 6-0. Oliver Maxwell and Carson Hicks teammed at No. 2 to beat Julian Ghea and Luke Baum, 6-2, 6-1. Arun Brahma and Nick King took the No. 3 match over Xander Kong and Kyle Boscovich, 6-2, 6-2.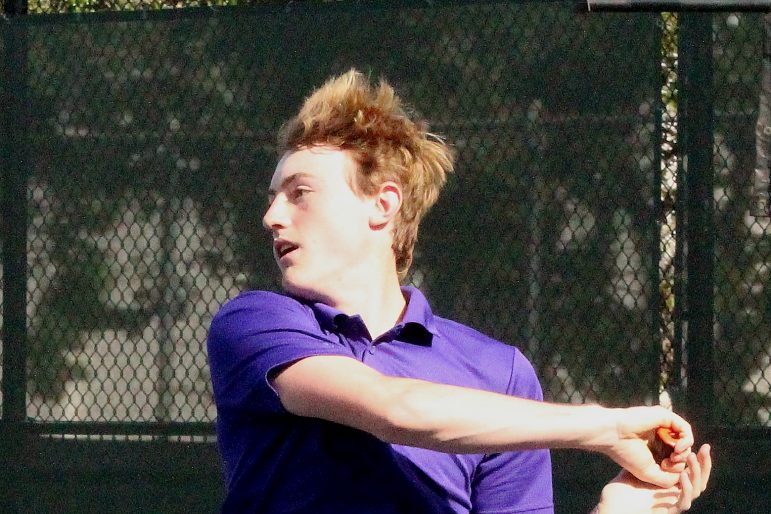 The day before, the Highlanders lost at home to Head-Royce in a nonleague match, 6-1. Pham had the closest singles match at No. 4 against Sam Wood Selaf, falling, 6-1, 3-6, 10-1. Nick Chen defeated Lambert at No. 1, 6-1, 6-0. Mikey Evans beat Burchardt at No. 2, 6-0, 6-4. Breber battled against Dylan Chern at No. 3, losing 7-6 (5), 6-3.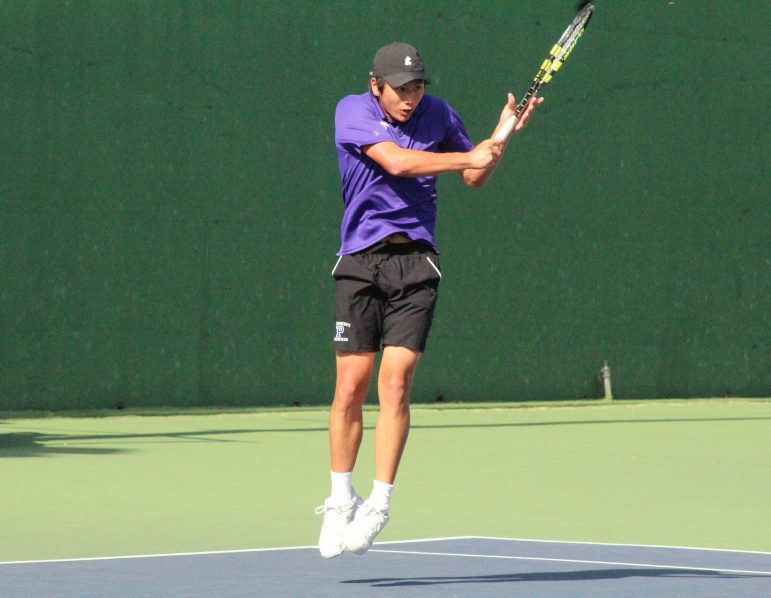 Piedmont's point came from its No. 3 doubles team of Graham McWeeny and Jacob Hsia, who beat Jahm TaSuchi and Gared Chen, 6-4, 4-6, 12-10. At No. 2, Head-Royce's Ryan Kworg and Dylan Suzuki outlasted Charlie Sullivan and Brady Colbert, 4-6, 6-4, 10-5.
On April 2, Piedmont defeated visiting Pleasant Valley-Chico 6-1 in a nonleague match. Eugene Lee scored the point for Pleasant Valley, defeating Lambert in No. 1 singles, 6-2, 6-3. Breber won the No. 2 match over Konstatin Armbruster, 6-2, 6-3. Pham beat Robbie Foster at No. 3, 6-2, 6-4. Baudendistel got a chance to play singles and won the No. 4 match over Matt Kuperman, 6-4, 6-2.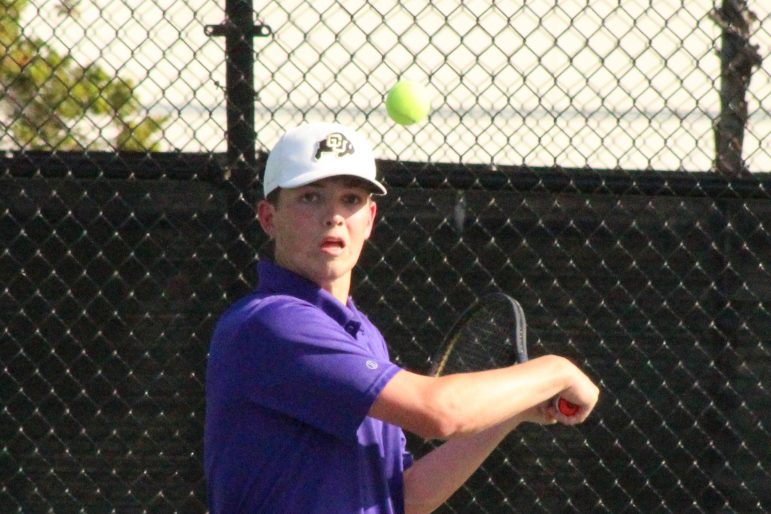 Sullivan and Brahma teamed to take the No. 1 doubles match over Liam Aiken and Elijah Huston, 6-3, 6-2. Carson Hicks and Hsia beat Lyle Aiken and Moses Mesfin, 6-1, 6-1. Graham Alban and King defeated Erin Mesfin and Landon Puritz at No. 3, 6-2, 6-0.
Photos by Damin Esper