The Highlanders tuned up for the West Alameda County Conference tournament with a pair of tough opponents. Piedmont went to overtime to defeat host Acalanes on April 19, 15-14. They then fell to visiting Novato on April 22, 10-6.
Jack Nelson scored off an assist from Soren Dixon with 14 seconds left in overtime to give the Highlanders the victory.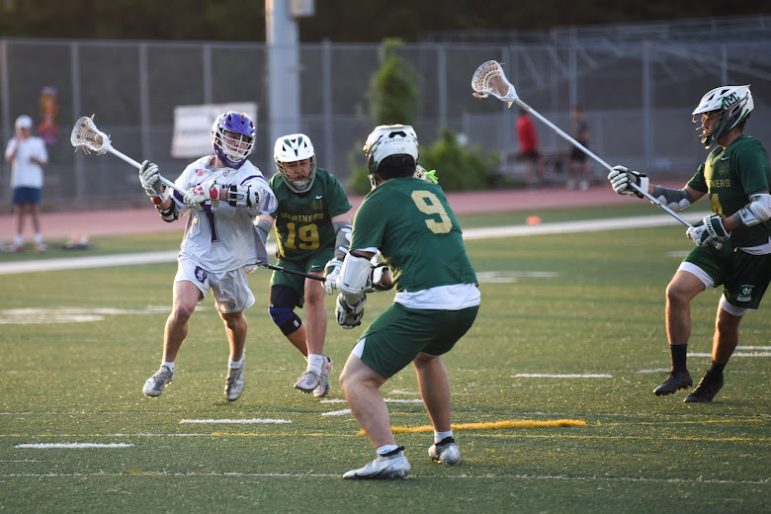 Nathan Fredericks scored five goals and added an assist. Dixon scored four goals with four assists. Nelson had two goals and an assist. Spencer Settlemier also had two goals.
Dylan Olson had six goals and an assist for Acalanes. Cooper Olson added four goals.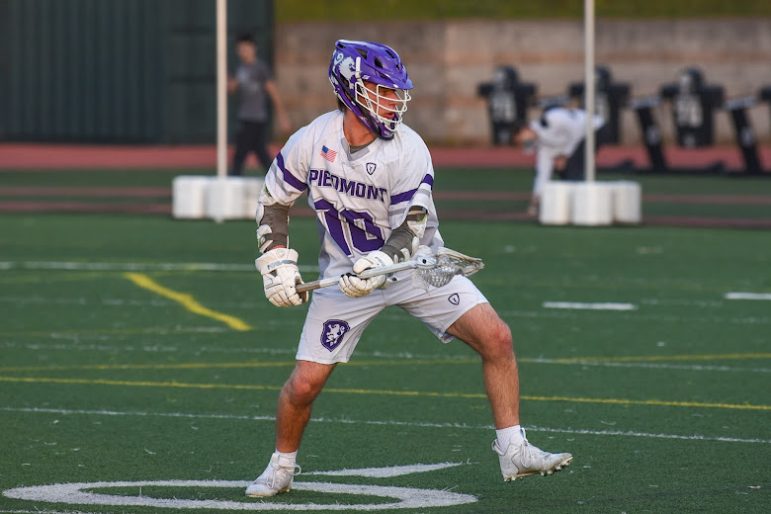 Piedmont held an 8-7 lead at halftime, but the Dons scored five goals in the third quarter to take a 12-10 lead entering the fourth. Fredericks scored three goals in the period, while Dylan Olson countered with two as the teams went back and forth.
Against Novato, Piedmont fell into a 5-0 hole in the early going. The Highlanders cut the deficit to three on multiple occasions, but could draw no closer.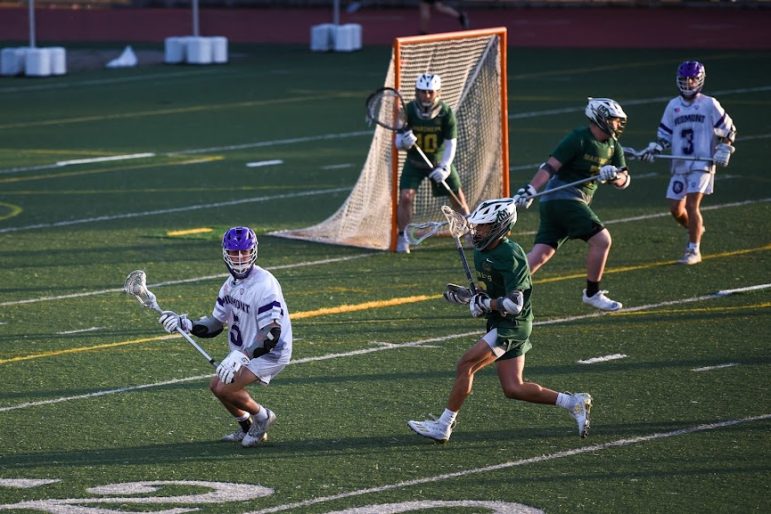 Fredericks and Dixon each had two goals for Piedmont. Nelson and Ben Heske had the others. Owen Busby and Riley Decker each scored three for the Hornets.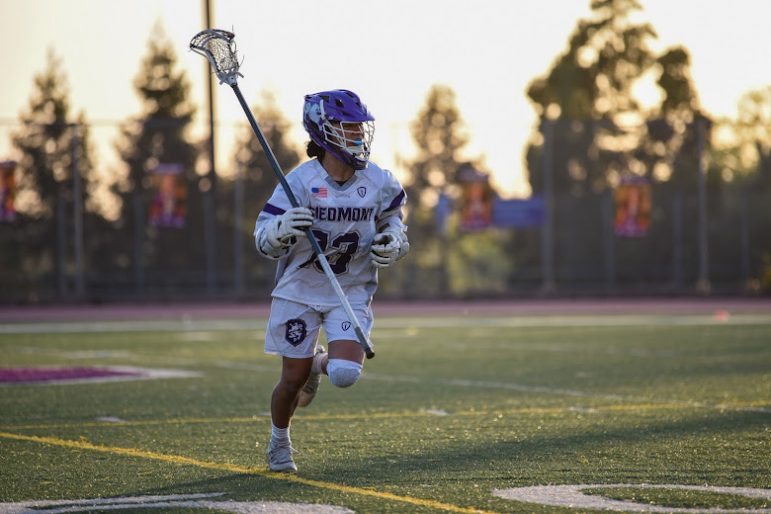 Piedmont finishes the regular season at 9-6 overall, and 4-1 in WACC play. The Highlanders received a first-round bye in the WACC tournament, and will open play at home in a semifinal on April 27 against Berkeley at 5:30 p.m. The Yellowjackets defeated Newark Memorial 15-1 in the first round on April 25.
Photos by Todd Marshburn