Anna Jansson and August Thigpen did not know that the match came down to them. The Highlanders' No. 3 doubles team was facing Encinal's Keira Kauv and Ella Tham on April 21 in the Encinal gym. All of the other matches were done and teams were tied 7-7.
Blissfully unaware, Jansson and Thigpen pulled out a three-set win, 21-14, 14-21, 21-18, giving the Highlanders the match. Piedmont is now 4-7 on the season.
"I think it was also better that we didn't know that we were the difference between our team winning and our team losing," Thigpen said. "Every time I've been told, 'If we don't win this game, our team is not going to win,' I've never won a game. It's always that the nerves take over."
Said Jansson," I think we played better towards the end. In the second set, we weren't really in the right head space. We were getting stressed out about getting behind. But then we got back into it and more focused and did better in the last (set)."
Thigpen was a last-minute substitute.
"I wasn't supposed to play today," she said. "There was another girl that was supposed to play with Anna and I wasn't going to play. But she was absent. I was the alternate."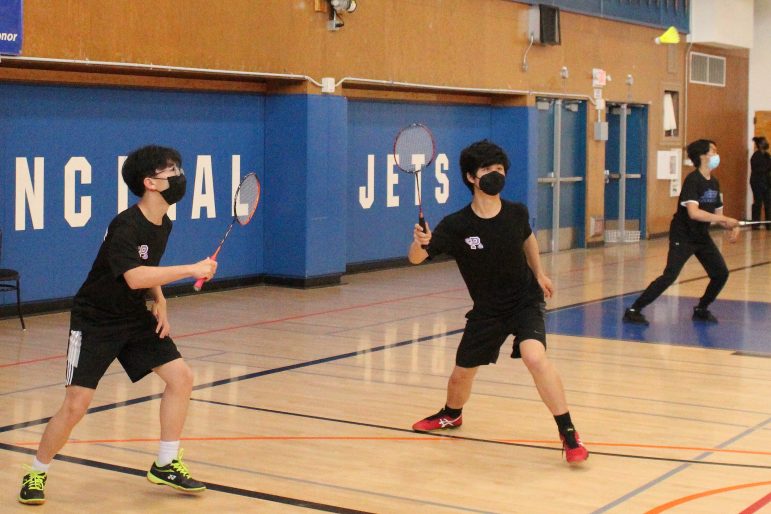 Piedmont was strong in girls singles and mixed doubles, sweeping both. Nasreen Schulze defeated Selena Phu, 21-14, 21-16 at No. 1 singles. Maddie Xiong beat Mandy Li at No. 2, 21-12, 21-10. Maya Hollingsworth downed Cairin Alcova in the No. 3 match, 21-14, 21-10.
"I was down by a lot starting the game but I made a good comeback," Hollingsworth said. "I'm a new player this year and I think I've improved tremendously. And there's a lot of new players and I think all of us are starting to get a feel for how badminton works."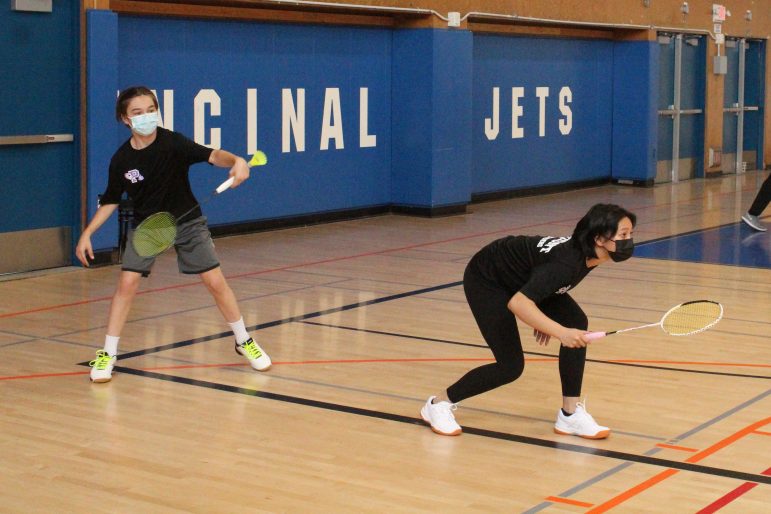 In mixed doubles, Piedmont's No. 1 team of Jerry Liu and Isa Griffis defeated Emily Huang and Nathan Tam, 21-1, 21-10. The No. 2 pair of Gary Zhou and Dylan Ong beat Kai Ping and Alyssa Zhen, 21-9, 21-11. Ivan Munn and Clea Villaluz claimed the No. 3 match over Charisma Le and Skyles Kauv 21-17, 21-10.
The Jets swept boys singles. Sam Lau defeated Raiyaan Shah at No. 1, 21-6, 21-8. Yaowen Lei took the No. 2 match over Alois Schirrecker, 21-5, 21-9.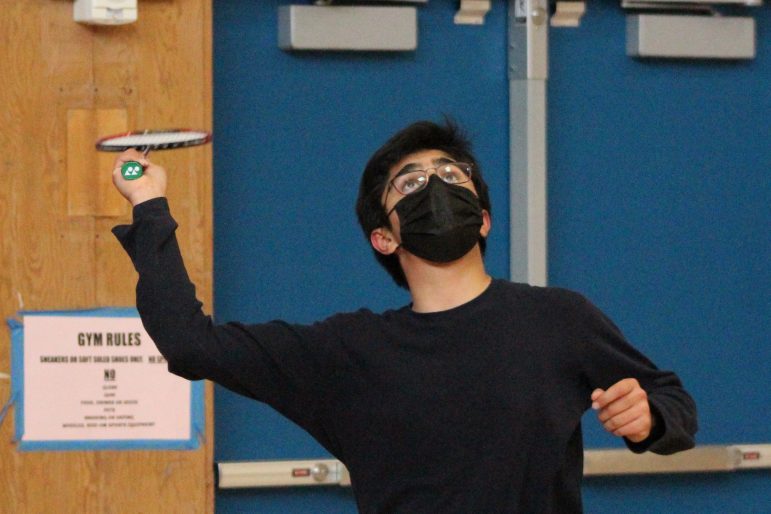 Encinal's Chelsea Wee and Kaili Geritz took the No. 1 girls doubles match over Violet Faust and Lucy Filler, 23-25, 21-13, 21-15.
"We lost our game but it was pretty close," Faust said. "I think we did our best. It was fun."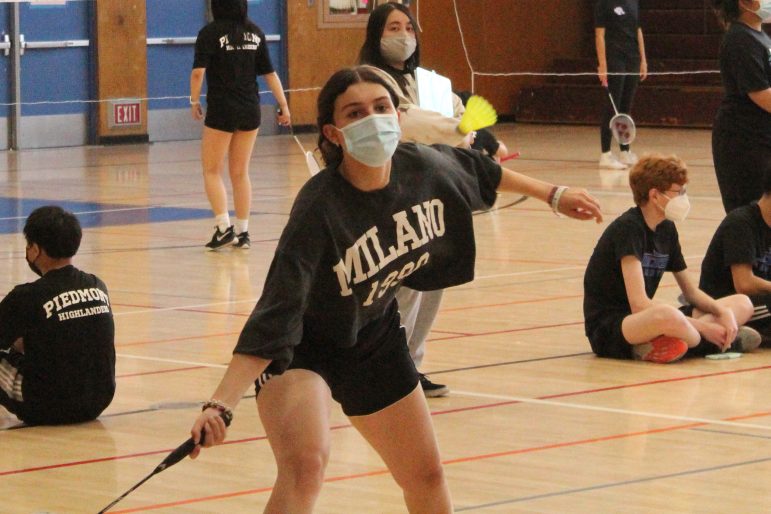 The Highlanders Ethan Tran and Justin Phmah beat Jonathon Ung and Kyan Xu in the No. 1 boys doubles match, rallying for a 16-21, 21-17, 21-15 victory. That was key because the Jets took the other two boys doubles matches.
On April 19, Piedmont defeated visiting Tennyson, 13-2. The Lancers could not field an entire team. Tran played No. 1 boys singles and recorded a 21-9, 21-10 win. Schulze was dominant in No. 1 girls singles, winning 21-1, 21-2. Filler and Thigpen played the best match of the day, winning No. 1 girls doubles, 12-21, 24-22, 21-16.
Piedmont dropped an 8-7 decision at home against Alameda on April 7. The Highlanders swept the boys singles and took the top two girls singles, but the Hornets won seven of the nine doubles matches.
On March 31, the Highlanders dropped another heartbreaker at Arroyo, 8-7. Schulze beat Hoi Lam at No. 1 girls singles, 21-9, 21-7. Xiong took the No. 2 singles over Koney Huang, 21-15, 21-9. Piedmont swept boys doubles, with Zhou and Tran winning the top match, 21-8, 21-17. However, the Dons swept boys singles.
Photos by Damin Esper