The final weekend of the San Francisco International Film Festival brings more cinematic enticements with some plots that reflect current crises and others that gaze into the past to better grasp where we are now.
To get tickets and to view the entire program, visit https://sffilm.org/.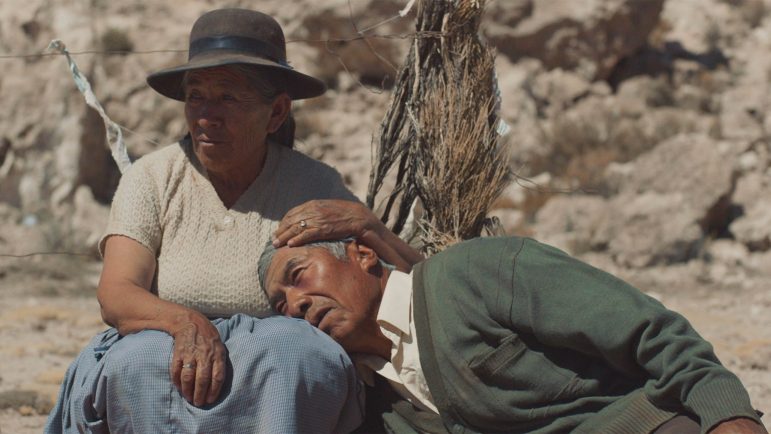 Thursday sees the arrival of two solemn but stirring narrative features. Alejandro Loayza Grisi's quiet and quite powerful elegy to a fading culture follows older Quechua couple Virginio (Jose Calcina) and Sisa (Luisa Quispe) as their way of life in a remote region of Bolivia gets challenged and threatened by a modern society and an overwhelming drought.
Eloquent and poetic, Grisi's "Utama" illustrates how climate change is not only altering landscapes but also the inhabitants eking out a fragile existence from them. "Utama" patiently watches and observes this steadfast, way off-the-grid couple as well as how their much-more-modern grandson's visit reminds them that the world itself is transforming around them. (6 p.m. Thursday, Berkeley Art Museum and Pacific Film Archive)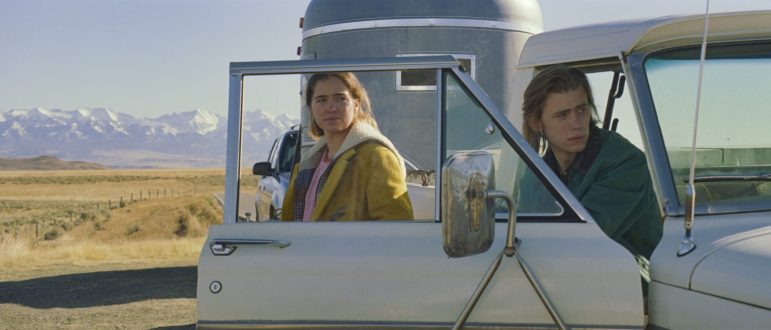 It's been nearly 10 years since the screenwriting/directing team of Scott McGehee and David Siegel (the wonderful "What Maisie Knew" and "The Deep End") produced a film. But the wait's been worth it.
Their "Montana Story" wrestles with the painful, tortured childhood pasts of an estranged brother (Owen Teague) and his sister (Haley Lu Richardson), both of whom must reconcile because their father — the source of the wedge driven between them — lies in a coma at the family ranch home. "Montana Story" reminds us that if you do indeed go home again, prepare to encounter unresolved issues that'll need to be confronted before you can truly live your own life to its fullest. (8:30 p.m. Thursday, CGV San Francisco)
If you're in the mood for a wide-ranging movie experience come Friday, you're going to have to make some choices. Two high-profile films — one from England, the other from the U.S. — along with a documentary that's paired with an SFFILM award presentation, punctuate the program.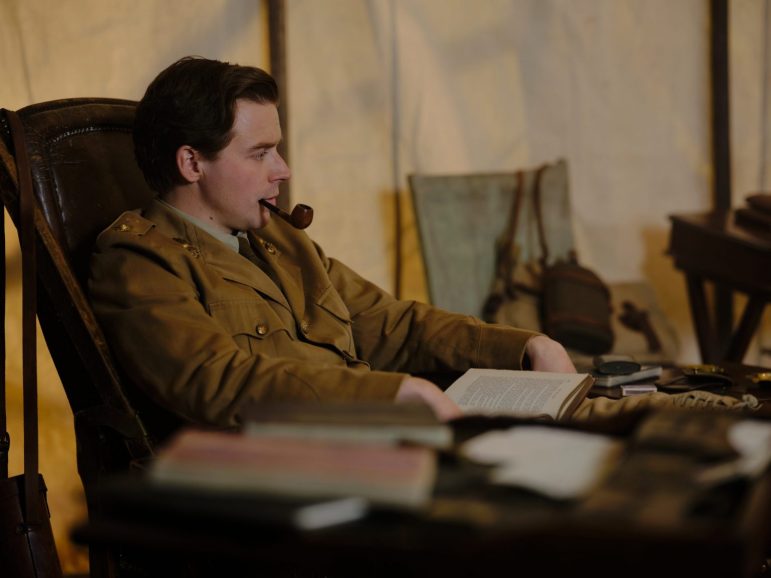 First up is "Benediction" from one of our most formidable filmmakers, Terence Davies. The sumptuous period piece/biopic aims to separate truth from speculation over its storied subject, poet Siegfried Sassoon (Jack Lowden). A decorated soldier and later anti-war writer, Sassoon's life and his relationships with men gives us an unforgettable look into the life and mind of a creative, complex man.
"Benediction" digs much deeper into the soul and the angst of its subject than traditional biopics and culminates with an ending that defies conventional filmmaking and hits you with an emotional force you won't forget. As Sassoon, Lowden — star of Apple TV+'s addictive spy series "Slow Horses" — notches another natural and graceful performance. (4 p.m. Friday, BAMPFA; 3 p.m. Saturday, Castro Theatre)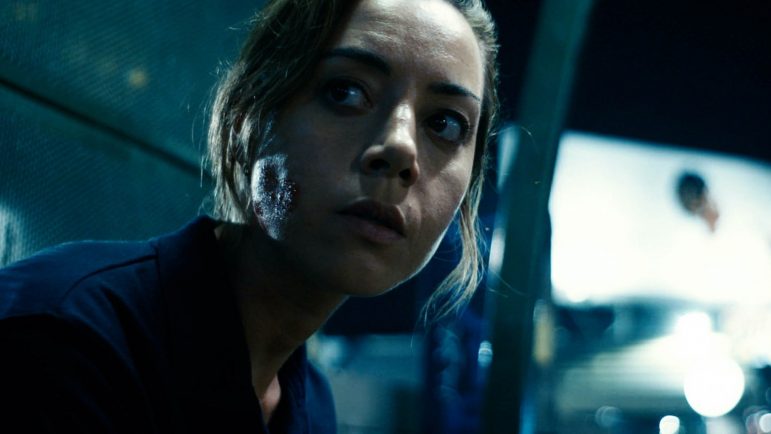 A hit with critics and audiences at this year's Sundance Film Festival, John Patton Ford's "Emily the Criminal" stars another one of our more exciting actors, the ever-game and irresistible Aubrey Plaza.
Mixing in the thrills with the edgy laughs, her Emily proves she has a knack for committing fraud. (8:30 p.m. Friday, Castro)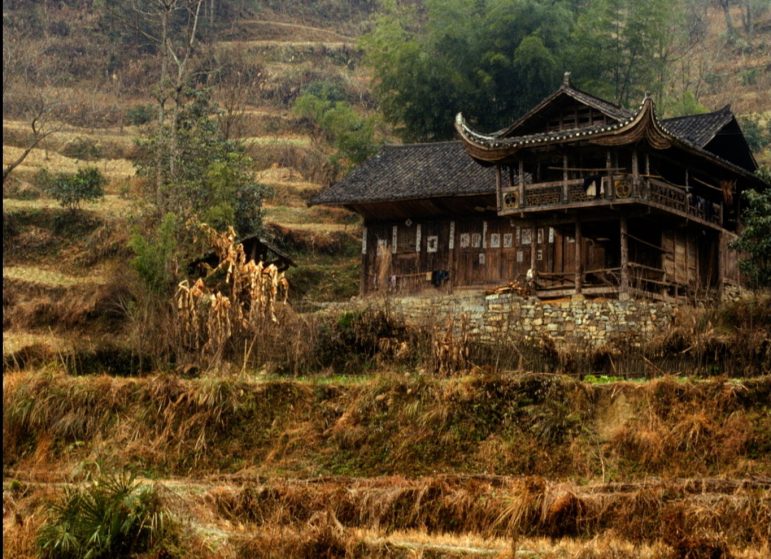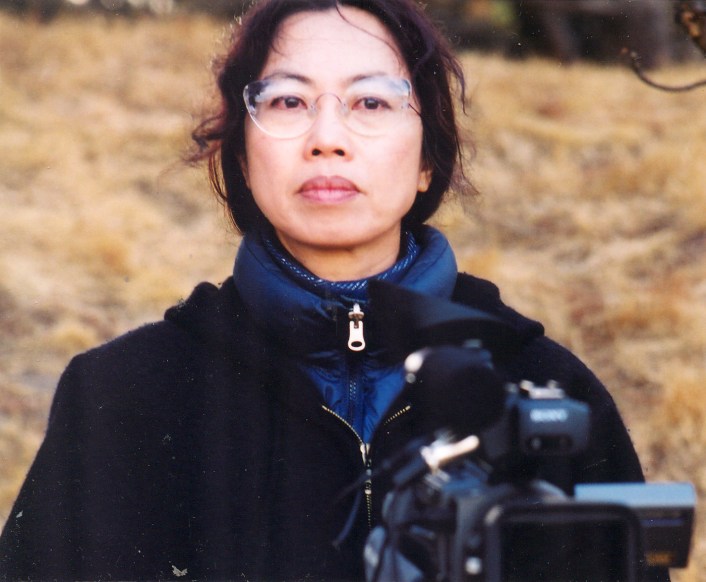 One of the biggest events Friday night happens at the Pacific Film Archive where UC Berkeley graduate school professor Trinh T. Minh-ha, also a filmmaker, writer and composer, will receive SFFILM's prestigious Persistence of Vision Award. UC Berkeley's Rizvana Bradley, an assistant professor of film and media, will be leading a conversation with Trinh, and her latest experimental documentary "What About China?" will screen. (7 p.m. Friday, BAMPFA)
Come Sunday, the spotlight shines on two documentaries and one excellent Ukrainian-set anti-war feature that'll leave you breathless and exhausted. All screen at the PFA.
In the eye-opening documentary "Midwives," Snow Hnin Ei Hlaing immerses us in the world of a western Myanmar midwife clinic that is owned and run by Hla, a Buddhist, with her apprentice Nyo Nyo, a Muslim. Hlaing explores the tensions and divisions of that volatile region and the relationship between the two. (2:30 p.m., BAMPFA)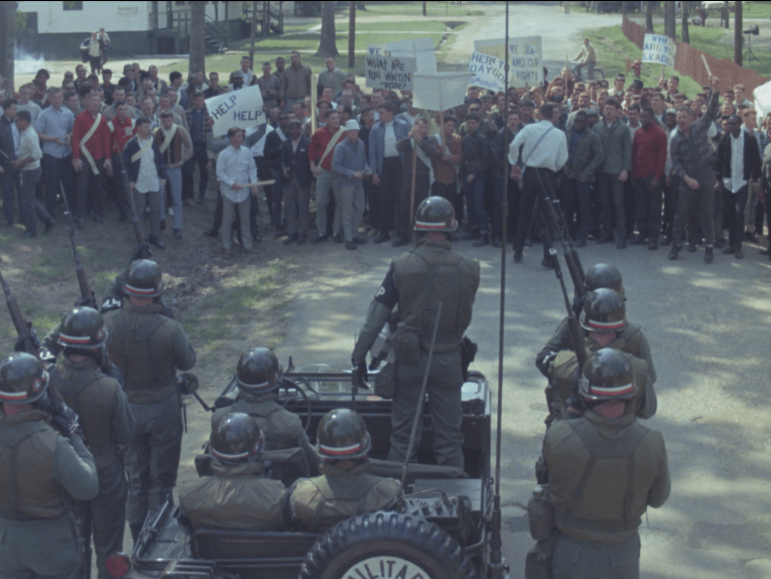 Sierra Pettengill revisits the roots of the militarization of police in "Riotsville, USA," a compelling, shocking documentary that's entirely composed of archival footage. What exactly is Riotsville? It's a number of fake towns that were created by the military. If you knew nothing about that, expect that to change as Pettengill takes us back to the '60s so we can better see how it leads to the crisis we're in right now. (4:30 p.m., BAMPFA)
Perhaps one of the most relevant anti-war screams comes courtesy of Maryna Er Gorbach's piercing, nearly surreal takedown of armed conflict in the early days of the Donbas war. In the based-on-a-true story "Klondike," a couple expecting their first child encounter every hellish obstacle thrown at them. There are body parts in the backyard, remnants from a plane crash and their house is partly in rubble. Yes, it's disturbing — particularly that ending — but it is also so urgently needed and important. (7 p.m., BAMPFA)
---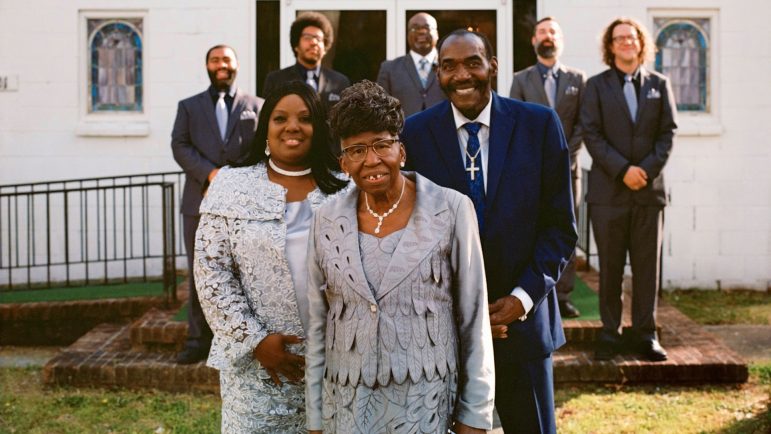 To get you fired up for the upcoming DocLands Documentary Film Festival (May 5-11), the Smith Rafael Film Center presents a screening along with a rousing musical performance and a conversation tied to "Stay Prayed Up." The documentary celebrates the Branchettes, a 50-year-plus North Carolina gospel group that's known even beyond the United States.
Co-directors D.L. Anderson and Matthew Durning focus on the popular group, led by indomitable bandleader Lena Mae Perry, while it records its first studio album. Expect the Branchettes to move spirits at the Rafael stage when they perform with Perry. (7 p.m. Saturday, Smith Rafael Film Center, https://rafaelfilm.cafilm.org/stay-prayed-up/)