Cinejoy, the virtual version of Silicon Valley's Cinequest, slides its way onto the busy film festival platter this week. It begins Friday and runs through April 17.
The slate of cinematic temptations is so staggeringly vast — with more than 135 movies, shorts and pilots — that it's as dizzying to jump into as it is to do a deep dive of Netflix titles on a Saturday night.
To help you pluck out a few standouts, Pass the Remote offers up the following recommendations and reminds cinema fans to check out Cinejoy's screening parties and interactive elements as well. For the entire lineup, visit https://creatics.org/cinejoy/.
This week, we point you to a few additional titles that are unrelated to Cinejoy but also worth noting.
So let's get started and take a peek behind the virtual curtains of Cinejoy.
---
One of the more striking themes to emerge in this year's lineup is the number of stories that grapple with the specter of mental illness. High on the must-see list is director/writer/star Nadine Crocker's "Continue," a harrowing, unforgettable journey to hell and back that thrums with a rawness and a passion that only come from someone who is relating their truth about climbing out of the abyss to begin again.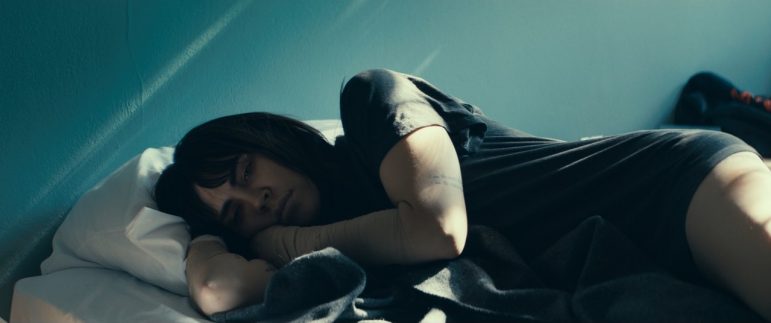 Crocker plays Dean, whose suicide attempt opens the film. It would be easy right there to say, "Nope, not gonna do it." And what a terrible disservice that would be to "Continue" and its applause-worthy goal to remind everyone to carry on, no matter what.
"Continue" receives a world premiere and costars Ukiah native Shiloh Fernandez in another impressive performance. It receives the Spotlight treatment — including a red carpet with the stars and a Q&A — at 10:30 a.m. Sunday. (https://creatics.org/cinejoy/premiere/more-info/190150/Continue)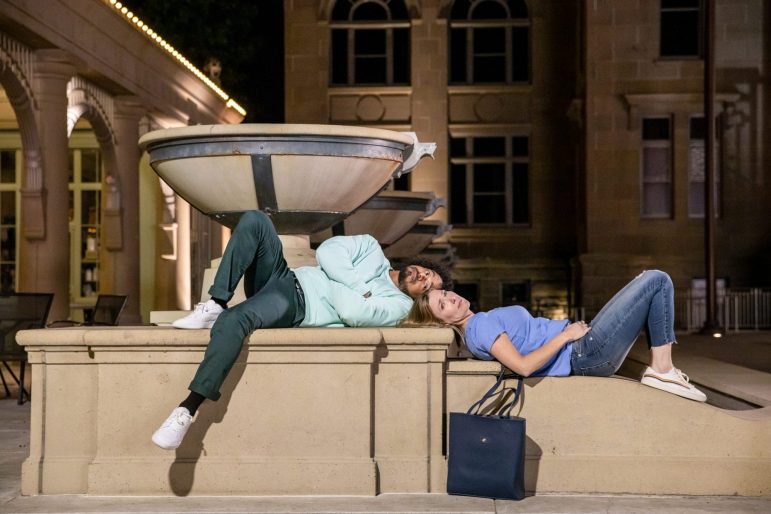 Another film that deals with suicide but focuses on the emotional toll that it takes on surviving family members is Redwood City's Tony Gapastione's bittersweet comedy/drama "Last Chance Charlene." Anchored on a strong performance from Allison Ewing as Charlene, an actress/screenwriter who fumbles around trying to fit the jagged pieces of her life together again in the aftermath of her brother's (Gapastione) suicide, the shot-in-Redwood-City world premiere does a fine balancing act of juggling the humor and the tragedy of the scenario. Best of all, it captures the indestructible spirit of its likable lead character, a resourceful person who charts a new course for herself. (https://creatics.org/cinejoy/moviepage/189754/Last-Chance-Charlene/)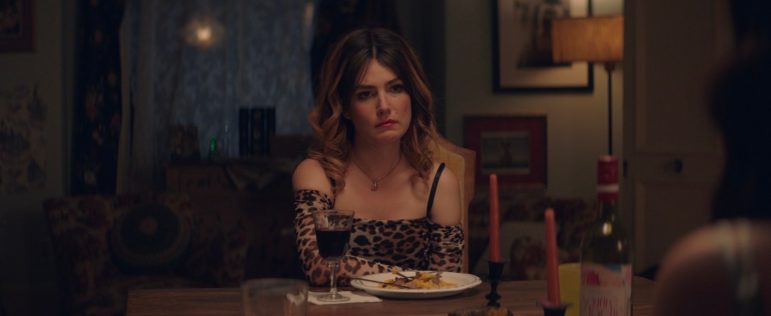 Of the many features helmed by a female filmmaker, few in the lineup are better than the remarkable "We're All in This Together." Impressive in nearly every way — acting, writing, direction — the dark dramedy about a family dealing with a matriarch's well-publicized plummet down a waterfall in a barrel looks at one family's generational mental illness and the shards of past bad acts that still draw blood from relatives. Katie Boland not only writes and directs, but she also convincingly plays dual roles of twin sisters — each at odds over a man/boy from their past. Boland announces herself, in bold letters, that she is indeed a filmmaker and actor of enormous range and fierce talent. (https://creatics.org/cinejoy/moviepage/189801/We're-All-In-This-Together/)
Other short takes on films that are worth seeing include the edgy, atmospheric Icelandic treatment of the "Beauty and the Beast" saga "Fanga," which receives a world premiere; the lovely relationship dramedy "Maybe Someday," a wistful and gentle story about a road trip that leads broken-hearted and nonbinary Jay (Michelle Ehlen, the film's writer and director) to visit her former school crush; Antioch native Larry Madrigal's incisive, illuminating documentary on the influential Bay Area hyphy movement "We Were Hyphy" — receiving its world premiere; and Aimee Graham's poignant comedy/drama "The Allnighter" that charts an ever-evolving relationship that results in a deal struck between an astrophysics student (Owen Beckman) and an enigmatic, seemingly free spirit (Gretchen Lodge). It also receives a world premiere and is a Spotlight Feature, screening at 5:30 p.m. Saturday along with the short "Birdwatching" with Amanda Seyfried. (https://creatics.org/cinejoy/premiere/more-info/190158/The-Allnighter-w-Birdwatching)
---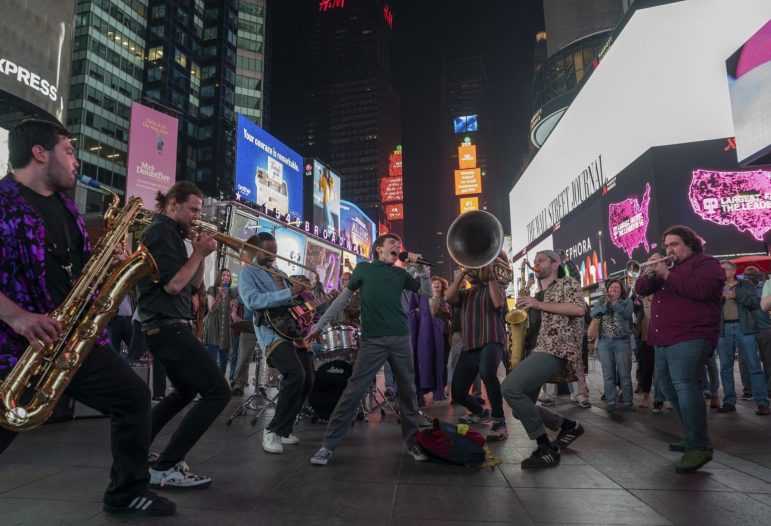 Over on the Disney+ streaming service, Foster City native and author/now-director Tim Federle adapts the first of his award-winning series of YA novels that capture the life of a 13-year-old who dreams big about Broadway and belting out showtunes. "Better Nate Than Ever" contains just as much enthusiasm as its protagonist and the talented actor portraying him, Rueby Wood. Aria Brooks is an absolute delight as his quick-thinking chum, who helps get Nate in and out of mischief as he heads to New York so he can audition for a role in the stage version of "Lilo & Stitch." Lisa Kudrow costars as Nate's aunt who shares in his ardor for the stage musical. It's very sweet and entertaining, and is available to stream starting Friday.
---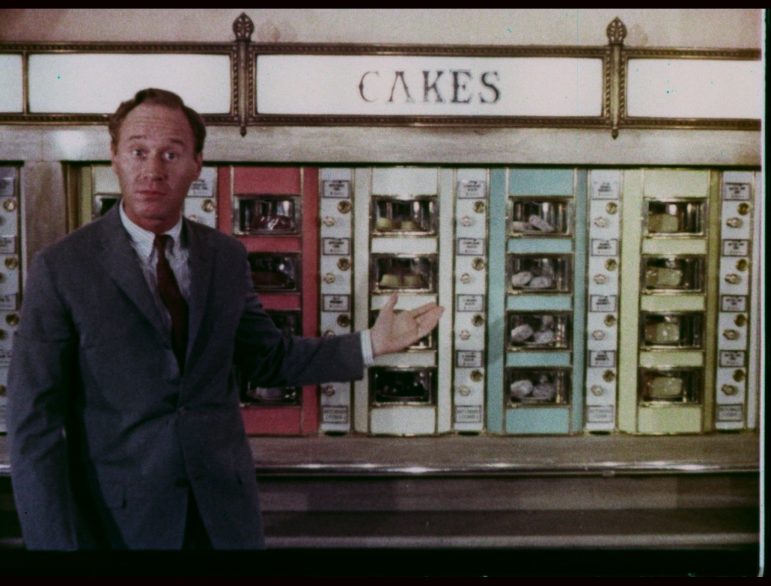 Should you want to dive into something more nostalgic, check in on what "The Automat" documentary is serving up. Director Lisa Hurwitz peers into the rise of Horn & Hardart's Automat restaurant chain. Fairfax resident Alec Shuldiner is one of the experts interviewed in the film, which also features the late RBG amongst others. It opens Friday at Landmark's Albany Twin, San Francisco's Vogue Theater, the Smith Rafael Film Center and Summerfield Cinemas in Santa Rosa.
---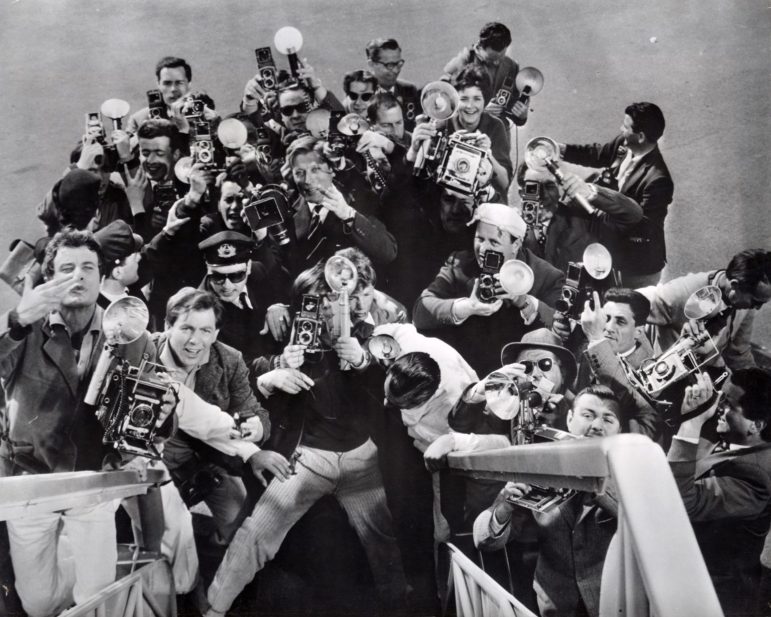 And finally, if you want to see a highlight in Federico Fellini's iconic career, better rush like you're a member of the paparazzi chasing after some celeb of the moment to the Berkeley Art Museum and Pacific Film Archive this weekend. The PFA is screening his 1960 star-making "La Dolce Vita" as part of its Fellini retrospective. The nearly 3-hour epic screens at 7 p.m. Saturday. (https://bampfa.org/event/la-dolce-vita)