A former leader of the Black Panther Party has put the panther spirit behind an affordable housing project that broke ground Friday in West Oakland.
Community leaders, including former Black Panther Party leader Elaine Brown, turned the first dirt to symbolically break ground on an $80 million project consisting of 79 units at Seventh and Campbell streets.
The project aims to house those who typically cannot get housing such as formerly incarcerated people as well as homeless people and the unemployed.
At the same time, Brown, 79, hopes to help revitalize Seventh Street, which years ago was a vibrant, thriving Black corridor called Harlem of the West.
"That is gone," Brown said.
Noise from BART killed the kind of life that was once there, Brown said, where the West Coast Blues Society played and everyone from Al Green to Billie Holiday performed.
She said she has talked with BART board member Lateefah Simon to build a wall or some other noise barrier to reduce BART train noise. The West Oakland BART station is on Seventh Street, the last stop before trains go west into San Francisco and beyond.
The bottom floor of the new housing project will contain four businesses, including a restaurant, fitness center, neighborhood market and light clothing manufacturer, run by people who would typically have difficulty finding work, Brown said.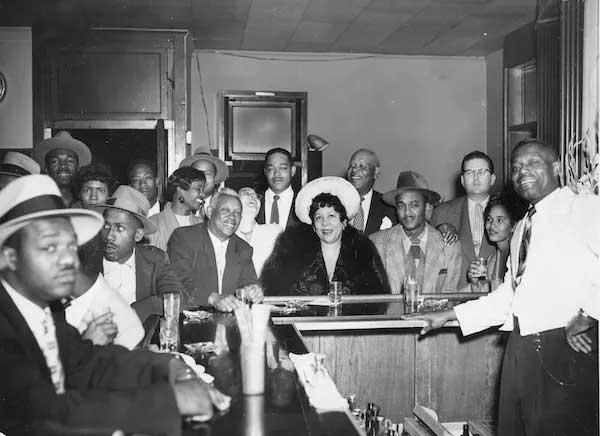 Brown's nonprofit Oakland and the World Enterprises will support the businesses until they can sustain themselves.
The clothing manufacturer may produce some clothes by Kerby Jean-Raymond, who created the Pyer Moss brand, which has an agreement with Reebok.
Brown sees the neighborhood market as a refuge in a food desert in West Oakland. Other grocers were either far away or offer mostly specialty-type foods.
Brown also wants the project to be a model for what can be done with willpower.
"It's possible," Brown said.
Chase Bank is providing $58 million for the construction of the project, and that is backed up by money from the city, county and the state and possibly other sources.
The project is on three-quarters of an acre that was blighted for more than 30 years. A garden was previously established on the property. The garden will be relocated to the back of the building and will provide produce for the neighborhood market and restaurant.
A roughly equal number of studios, one-bedroom and two-bedroom units will be available for people making 30 percent of the area median income or less or for people with very low and extremely low incomes.
Supportive services will be available for people who have been chronically homeless and those with special needs.