The 40+ Womens 3.5 Daytime Team from Corey Reich Tennis Center finished first in the USTA Northern California Sectional Championships, which took place at Broadstone Sports Club in Folsom over the weekend of April 22-24.
The team, comprised mostly of Piedmont moms and captained by Midori Antebi and Cathy Papahadjopoulos, had a very successful regular season with 9 wins and 1 loss against teams from Walnut Creek, Oakland, Moraga, and Clayton, and then two playoff wins against teams from Walnut Creek.
At Sectionals, they won their matches against San Rafael and Los Gatos and narrowly lost to Foster City. Because of the loss, a spot in the finals was looking unlikely. In a surprise twist, however, stronger Foster City lost to weaker San Rafael, and Piedmont squeaked into the finals.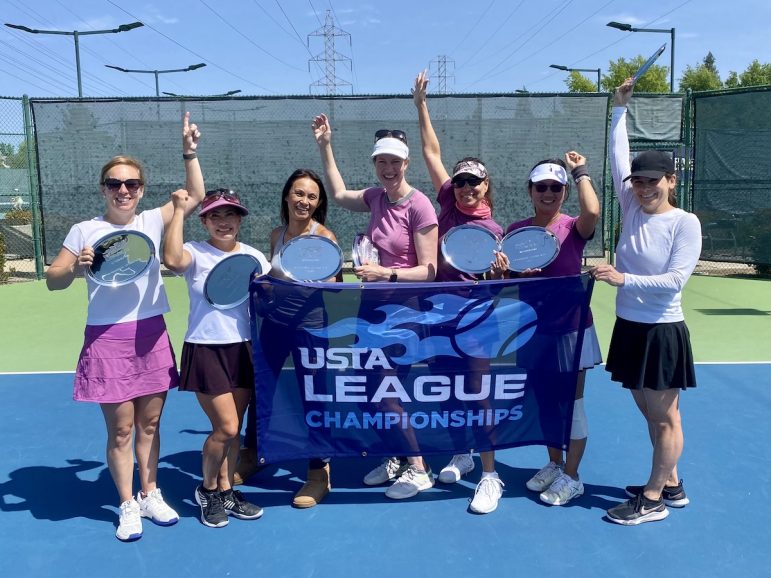 In the finals match on Sunday, the team brought their best tennis to win the title against an undefeated team from San Carlos. All weekend, we were very proud to represent Piedmont and the newly dedicated Corey Reich Tennis Center. The team had a fun and competitive season playing with our fellow Piedmont friends and neighbors.