The Bay Area is a hub of artistic expression, attracting artists, writers and musicians from around the globe to live, work and create. We highlight some of the offerings here.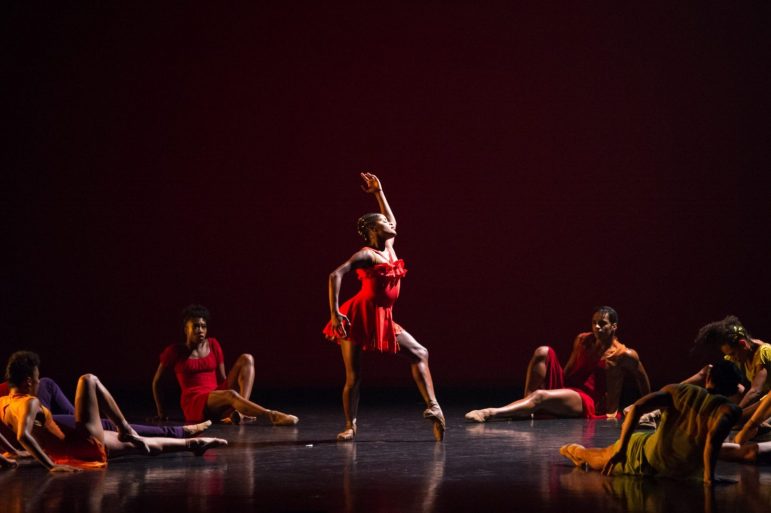 Taking us to a better place: Set to the vibrant music of Stevie Wonder, "Higher Ground," by Dance Theatre of Harlem's resident choreographer Robert Garland, will be one of four works the 18-member mixed-race company will bring to the Lesher Center in Walnut Creek's Hofmann Theatre this weekend.
Using classical ballet techniques but inspired by Motown, African dance, and the civil rights movement, "Higher Ground" explores political themes from the 1970s that endure today in a ballet set to six Wonder songs chosen for their references to social protest.
The 53-year-old company, renowned for its dedication to both classical and contemporary works, will also perform famed 19th century choreographer Marius Petipa's "Odalisque Variations" from the ballet "Le Corsaire," British choreographer Christopher Wheeldon's pas de deux "This Bitter Earth" and Colombian-Belgian choreographer Annabelle Lopez Ochoa's "Balamouk," set to music of that name (which means "house of the insane" in Romanian) from the album by the French band Les Yeux Noirs.
Performance times are 7:30 p.m. Friday and Saturday; tickets, $52-$92, are available at https://www.lesherartscenter.org/ or (925) 943-7469.
---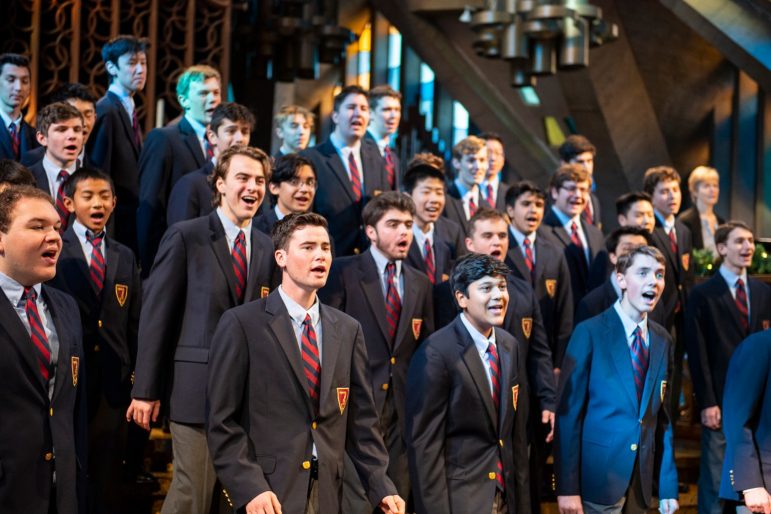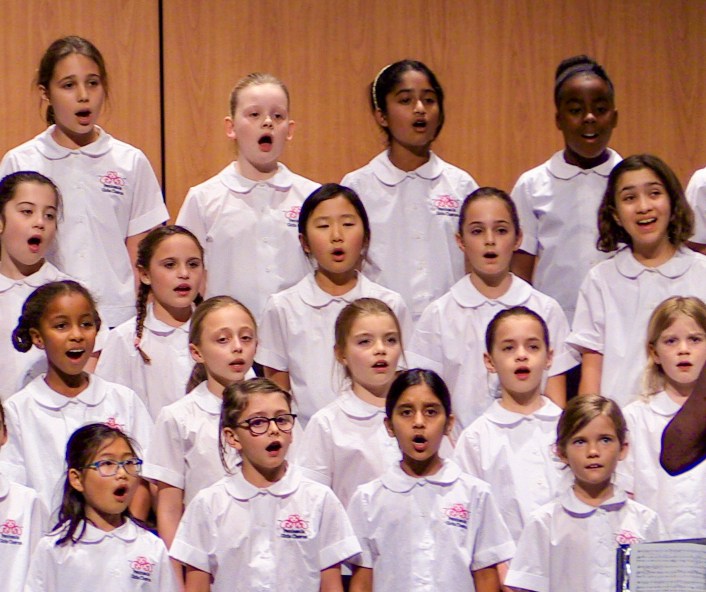 Boys and girls together: "Siblings in Song" is the title of a Saturday afternoon choral program designed to independently highlight first the gifts of the Peninsula Girls Chorus, then the also Peninsula-based Ragazzi Boys Chorus, leading to a rousing finale of all their voices combined.
The young ladies are up first, performing numbers that include Camille Saint-Saëns' beautiful "Ave Maria," an a cappella rendition of the folk hymn "Bright Morning Stars Are Rising" and a stylized arrangement of "This Little Light of Mine." The young men follow, singing selections such as Ola Gjeilo's "Ubi Caritas," Morten Lauridsen's "O Magnum Mysterium" and the traditional spiritual "Like a River in My Soul." A harmonic convergence ensues: Boys and girls together perform Eugene Butler's "Don't Let the Music Stop."
The concert takes place at 3 p.m. at the Burlingame United Methodist Church, 1443 Howard Ave.; tickets, $20-$25, and more information at https://ragazzi.org/ or (650) 362-4425.
---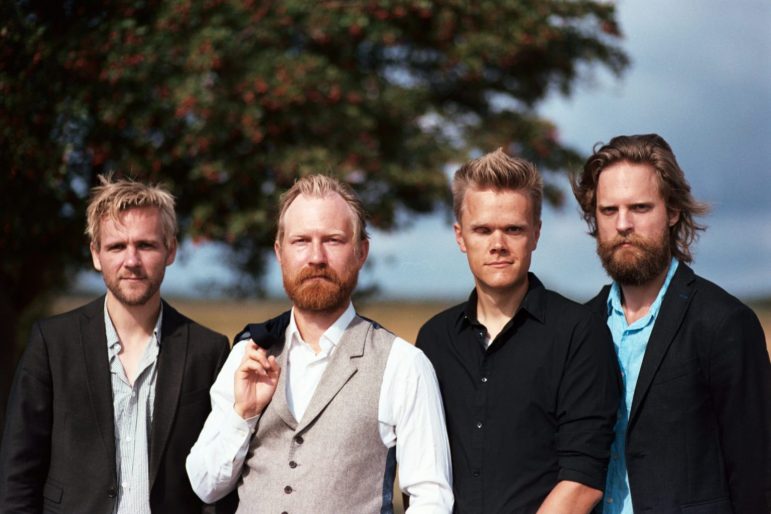 Four dudes from Denmark: The members of the Grammy-nominated Danish String Quartet, making their second appearance this season on the Cal Performances lineup, are also in the midst of a three-season-long collaboration with the UC Berkeley-based arts presentation organization.
It's called the Doppelgänger Project, and the subject of the doubling in this case is the long-gone composer Franz Schubert. The mission for the duration is to pair a quartet from the late composer with a newly commissioned work that borrows inspiration from Schubert's.
On Friday in Berkeley's Zellerbach Hall, the Danes will perform Schubert's famed "Death and the Maiden," the Quartet in D minor, and introduce Bay Area audiences to Finnish composer Lotta Wennäkoski's "Pige" (which means young girl in Danish, by the way). You're invited to ferret out the connections if you can.
Performance time is 8 p.m., and tickets, $53-$92, are available at https://calperformances.org/ and (510) 642-9988.
---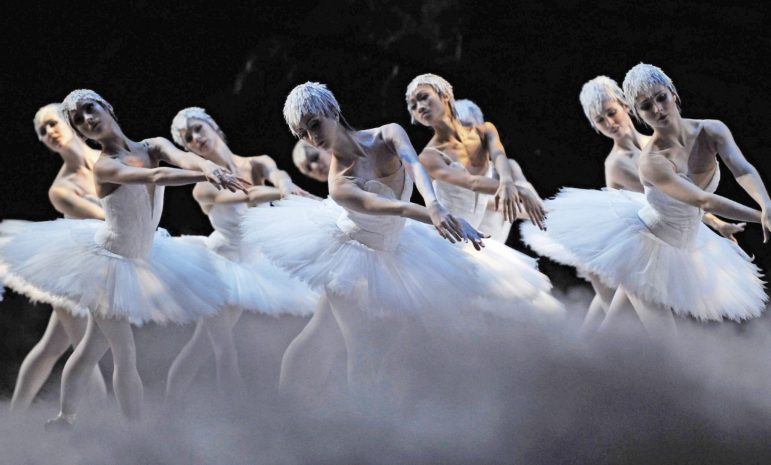 "Swan" song: In his 37 years as artistic director and principal choreographer with the San Francisco Ballet, Helgi Tomasson has put his stamp on several dance classics, with adaptations of "Swan Lake," "The Sleeping Beauty," "Don Quixote," "Romeo and Juliet" and, of course, his beloved San Francisco-set "Nutcracker."
"Swan Lake" was among Tomasson's first big choreographic projects for SF Ballet and its revival beginning this week will mark the 79-year-old artistic director's final program with the company before stepping down.
"Swan Lake," built around Tchaikovsky's iconic score, was performed for the first time in Moscow in 1877. Like "The Nutcracker," the ballet saw its first U.S. full production in the Bay Area, when SF Ballet performed it in 1940. Tomasson, who arrived at SF Ballet as artistic director in 1985 after serving as a dancer at Joffrey Ballet and New York City Ballet, presented his adaptation of "Swan Lake" in 1988.
"I approached the ballet as a test of this company's standard, determined to show the public what we were capable of," he reportedly said of the adaptation. He revised the production in 2009. This week's revival will mark the company's first performances of the ballet since 2017.
The production runs Friday through May 8 at the War Memorial Opera House in San Francisco. Proof of vaccination and booster shot is required, and masks must be worn in the theater. Tickets are $29-$448; go to https://www.sfballet.org/.
---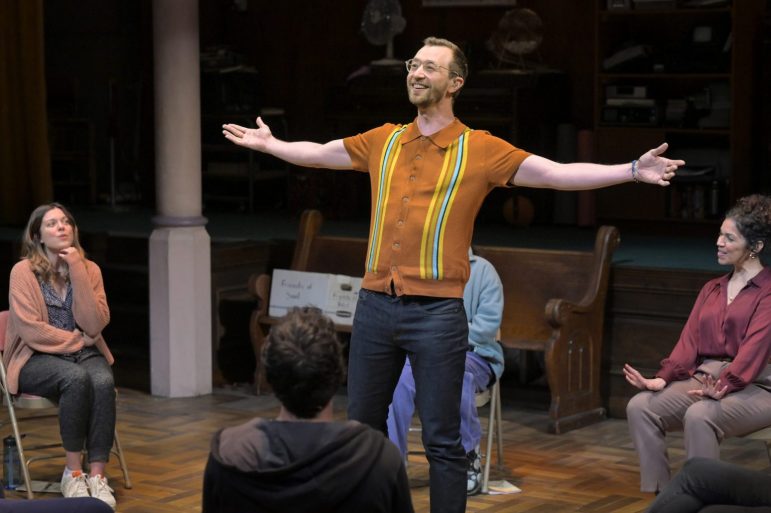 Un-plugged: A support group for people suffering from internet addiction might not be the first thing that comes to your mind when seeking topics for a musical. But playwright and composer Dave Malloy apparently doesn't deal in traditional musicals.
His show "Octet," which opens this week at Berkeley Repertory Theatre, follows his big Broadway hit, "Natasha, Pierre & the Great Comet of 1812," which is a slice of "War and Peace" set to an electropop score. The eclectic show was nominated for 12 Tony Awards.
Malloy has said he based "Octet" partly on his own internet obsessions and experiences, including a casting controversy that hit "Comet" and registered heavily on Twitter. The show, in which a wide variety of songs are all performed a cappella, follows eight people trying to confront their internet issues by going analog in their lives. "Octet" got its off-Broadway debut in 2019 at New York's Signature Theatre Company, where Malloy is a playwright-in-residence. And most of the cast performing in Berkeley also were in the New York cast.
The show runs through May 29 at Berkeley Rep's Peet's Theatre, where a proof of vaccination is required, and masks must be worn in the theater. Tickets are $17-$159; go to https://www.berkeleyrep.org/.